In the latest development of its Project Loon program, Google has reportedly sought permission from the Federal Communications Commission to demonstrate the search giant's Internet balloons over the skylines of the United States.
The test will include radio systems that leverage wireless spectrum and will take place in all 50 U.S. states and Puerto Rico beginning on the first day of 2016 until 2018, which marks Google's real intent to beam Internet from the skies down to earth as soon as possible without delay. The balloons are being developed by the Mountain View company's X Labs researchers and engineers.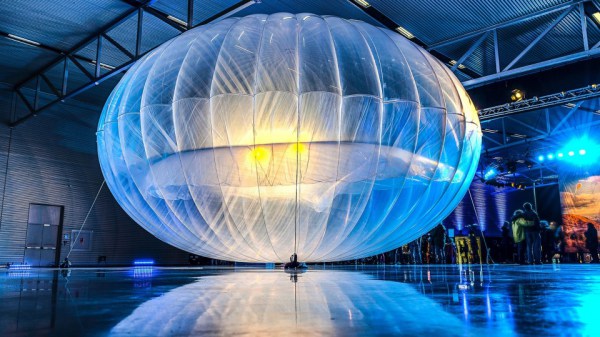 Read also: Google is beaming Internet to Indonesia from 20,000 feet high in the skies
Google will use frequencies in the range of 71 GHz and 76 GHz, and 81 GHz and 86 GHz, a standard frequency to enable the sending of large amounts of data.
The move is part of a broader plan by Google to expand its reach to the developing countries like India, Indonesia, and China, where a couple of communities and areas remain disconnected from the Web. Using solar-powered balloons that will be flown up to 90,000 feet above the ground, Google intends to open Internet access to underserved populations where Internet is still beyond reach.
Google also has plans to test Project Loon in Indonesia in 2016 with the help of local telecom firms in the country. The ultimate goal is to pursue business opportunities out of opening Internet access to the nearly two billion people who are still offline. By then, an Internet-beaming balloon could help the company generate billions of dollars in revenue.
That is what we know so far about this plan and that it is targeted to remote regions in developing economies. The FCC's filing presents tangible evidence that Google also wants to provide cheaper Internet access to users in the United States.
It remains a mystery, however, why Google would plan to launch Project Loon in the United States on top of the other Internet providers. It could be that Google is only trying to polish the technology behind the Internet balloons or it has other plans to establish such a business at home, aside from offering it to overseas users.
The FCC document, an application filed by Google in request for a license, actually marks a continuation to a previous demonstration that took place in Winnemucca, Nevada. For that test, Google also secured authorization from the FCC. And according to the previous application, the Winnemucca City Council approved Google's request to establish a balloon launching facility in the city's airport industrial park.
Disclosure: We might earn commission from qualifying purchases. The commission help keep the rest of my content free, so thank you!