While social networking titan Facebook is busy trying to connect all of India's population to the Internet, Google, for its part, is into the same business – this time with Indonesia.
The search giant has teamed up with the country's leading telecom companies like Telkomsel, Axiata and Inmost to beam Internet connectivity to the 17,000 islands from as high as 20,000 meters from the skies.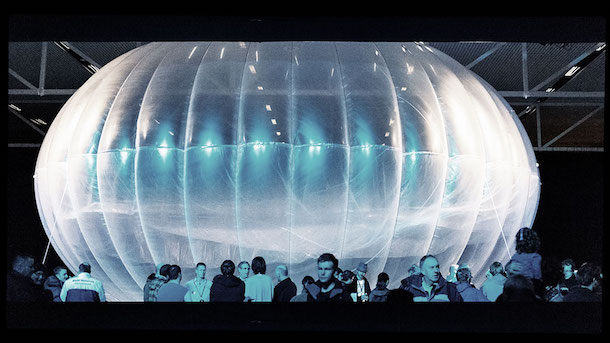 At present, Indonesians still struggle to connect to the Internet because the country does not have a stable infrastructure given the huge cost it would take due to the massively archipelagic territory. Google wants to help address the Internet scarcity in the country and reach out to people who remain offline there with Project Loon.
Project Loon intends to produce hundreds of helium balloons which will be flown up to the skies of Indonesia and transmit LTE connectivity from there to areas where Internet connection is impossible with ground-based towers.
The ultimate goal is bring billions of users online. Indonesia has approximately 255 million people, and roughly 74 million of that population have access to the Internet. And while almost all of the Indonesian population has been penetrated by mobile devices, only a small portion of these devices are actual smartphones capable of connecting to the Web. That is why Google considers Indonesia a perfect test bed for its Project Loon balloons.
One of the reasons Internet access in India is scarce is the tough geography that makes it impossible to install fixed lines of connection in remote places using cables that have to be channeled underwater.  Satellite is the only option for many who wish to have Internet, but the cost associated with it is prohibitive to the poor who do not have the resources for the installation.
If you are living in Indonesia and want to avail of the Internet service once Google rolls it out following the testing phase, all you need to have is a smartphone in order to surf the Web at 10 megabits per second of speed.
Google and its partners will initially test and demonstrate the balloons for an entire year before the team decides to proceed with producing the commercial versions of the prototype.
This is not the first time that Project Loon has made a partnership with a developing country. In the past, it had also forged an agreement with Sri Lanka and Brazil, among others, to launch Internet-beaming balloons to the skies.
Disclosure: As an Amazon Associate, I earn from qualifying purchases. The commission help keep the rest of my content free, so thank you!