Google launched the Auto Awesome feature at Google I/O last year to bring some instant editing magic to user photo collections. With Auto Awesome users are able to tweak stuff like contrast and color on images to make pictures pop in a way similar to what pros might do when making light edits in programs like Adobe Lightroom or Apple Aperture, but without any intervention required so anyone could use it.
Now Google has not been sitting idle and the company has introduced two features today. One is an entirely new feature called 'Stories', the other is 'Movies' which was available on select Android devices but is now available on all Android, iOS and web devices.
The new Stories feature builds a story experience from images taken on your device. Many images when are stored on the device without grouping and appear disconnected from each other. Google will automatically find your best shots, add in location data and then group them together into a catalogue. This feature is available as of now on Android and it will be available on other devices later this week. Stories are full-featured multimedia experiences that actually take over your browser, and can be viewed fullscreen for an even more immersive effect.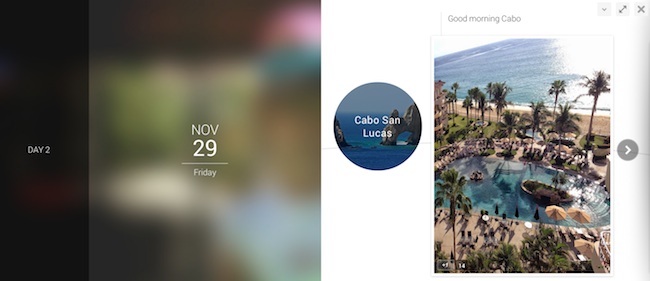 The other feature Movies, which previously was exclusive to certain Android devices, allows you to automatically upload your movies and videos into an exclusive Youtube video that is ready to share. This feature is now available to all iOS, Android and web devices.
Almost every service nowadays is offering the cloud backup of photos. With Flickr offering a free terabyte of storage for photos. Service like photo uploading and backup is now all about what else you are providing besides storage. Google realizes that the next important stage in media management will be postprocessing. That is to take a collection of photos and videos and output personalised videos and photos out of them. Other services like Dropbox, Microsoft and Flickr are also now offering processing features for photos. But Google with its immense data processing skills will indeed take the lead here.
Disclosure: As an Amazon Associate, I earn from qualifying purchases. The commission help keep the rest of my content free, so thank you!