Nowadays, Google is coming up with lots of new add-ons and features for its products and services. With our world getting bigger and better, Google started adding tons of new features to its brand new Google Maps preview before they start rolling the ball on a broader aspect.
Recently, Google added a real-time incident where it reported from Waze and also added an exciting feature – 3D Earth Tours with a reconstructed StreetView. A week before also, Google allowed only small interfacings with the Maps on websites. But today, after a long wait Google announced its brand new feature in Google Maps – Google Maps Embed which will allow users to embed via an HTML snippet from the new Google Maps preview.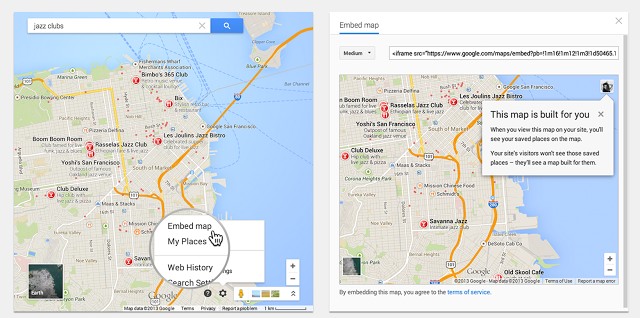 Embedded Maps has been stated as the Gen-X of Google Map. Its functionality is same as of Google Maps and it is built keeping the personalized utility aspect in mind. The users can login to see their saved places from Google Maps. On the contrary, Embedded Maps can save a map for your later viewing of it on Google Maps. The icing – unlimited storage and no usage limits.
The new Google Maps has been kept in preview mode for some days now. Earlie this month, Google said that it is planning to roll out in a more diversified manner in the coming months. Here is what Google said about the new ad experience they will be launching soon keeping the new embed Maps in mind –
"Finally, over the coming weeks we'll be introducing a new ad experience we think is attractive for users of the new Google Maps embed. This new on-map design will allow relevant local businesses to connect with your users, similar to the ads you currently see in the new Google Maps and Google Maps for Mobile. As part of this release, we've also updated the Google Maps/Earth API's Terms of Service to enable us to launch new APIs with advertising. Existing APIs and new APIs launched without advertising retain the requirement for Google to provide 90 days notice prior to including ads."
Below is a sneak peek of what embed maps will look like.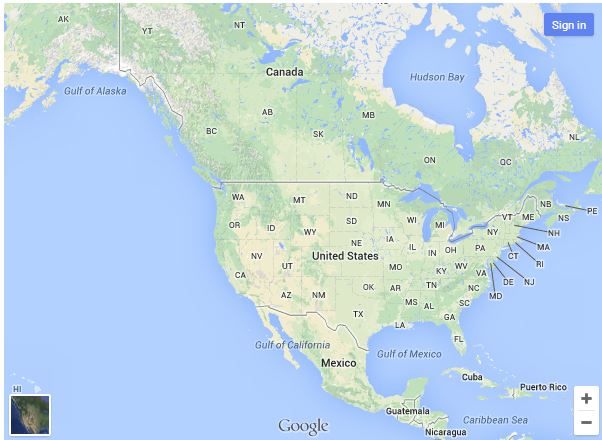 Keep on Embedding!
Disclosure: We might earn commission from qualifying purchases. The commission help keep the rest of my content free, so thank you!