I've got a lot of issues with my Google Adsense account lately. A few weeks ago, I got a problem with payment methods and now I see another alert saying: "Your payments are currently on hold. Action is required to release payment."
The alert does not only show up in Google Adsense account but also in my Youtube Dashboard: "If you haven't already, please sign in to your Adsense account and complete your identity verification. This is required to receive future payments".
This is really weird because I successfully verified my identity when I created my Adsense account about 10 years ago. All Adsense and Youtube ads are display normally and my earnings are not affected. However, I won't be able to receive upcoming payments if the issue is not resolved.
After some investigation, I figured out that it could be caused by some reasons. Google's bank probably need to verify my identity to complete the disbursement process. Google also stated that this does not affect all users, it is more common in some countries with high fraud rate.
The only solution to fix this issue is following Google's instructions. Adsense also sent me an email explaining how to complete the verification process. You will need to log in to your Adsense account, go to Payments page, and click on the Verify Now button.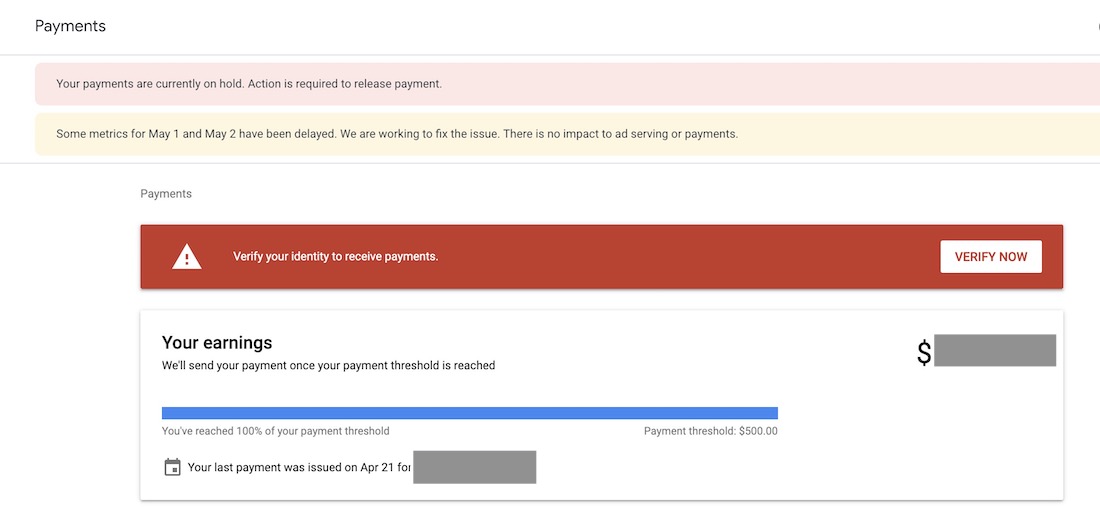 The next step is to scan and upload your current government-issued photo ID, they accept documents like driver license, passport, and national identity card. Make sure that the image must be clear, in focus, free of reflection and glare, and the name on your ID must exactly match the name on your payments profile or the one you provide on the form below.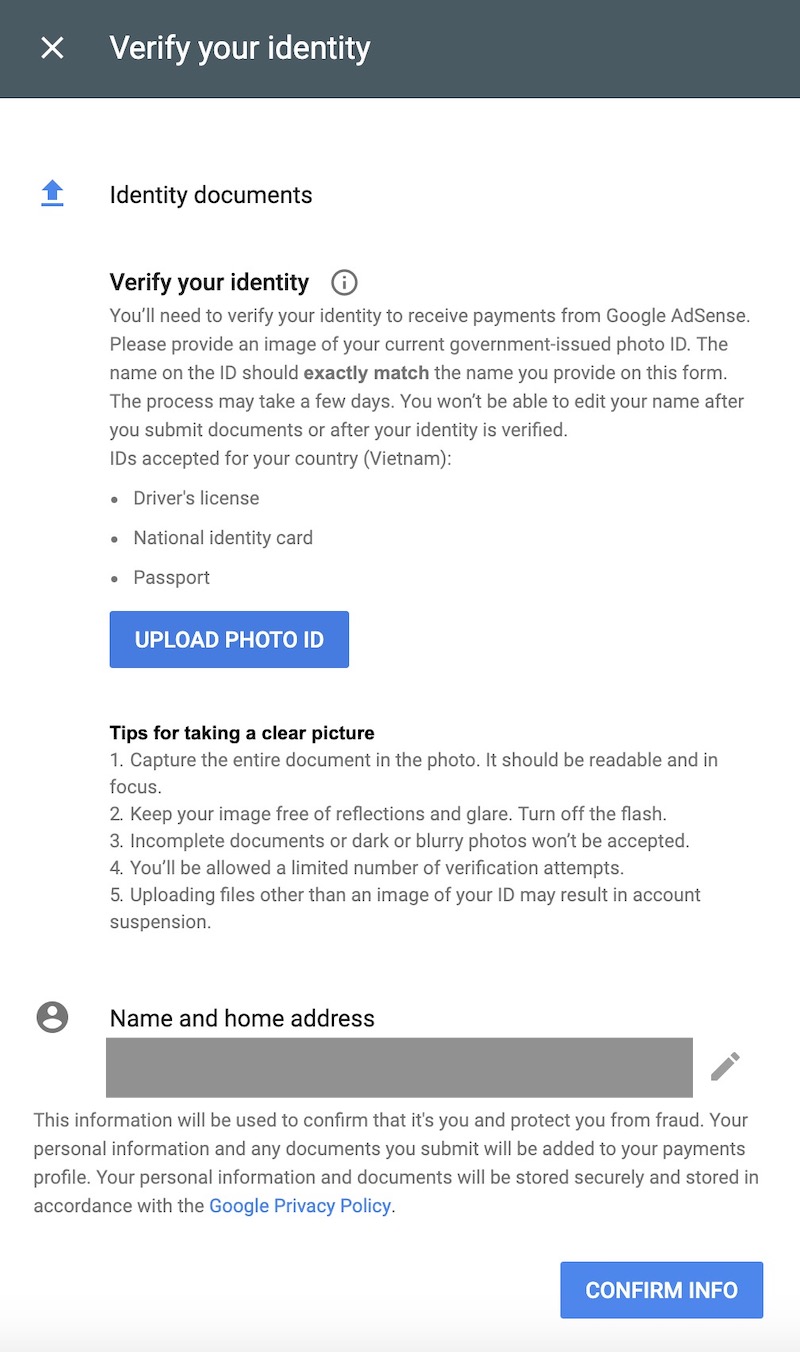 Once you upload the image successfully, you will see a message saying verification is in process and it might take a few days for Adsense to send you the results. You will need to resubmit the document if it is not accepted and notice that we have just 3 attempts to verify the identity.
Adsense team sent me an email 2 days later confirming that my identity was verified successfully. The support team told me this is a new procedure required by banks and governments in many countries.
Disclosure: We might earn commission from qualifying purchases. The commission help keep the rest of my content free, so thank you!