Well, Google Reader, one of the best services from Google that is slated to shut down on July 1st 2013, is now in its death bed. Yes! It's the time of mourning. The demise of Google Reader comes as no surprise, as it has been looming for a while.
After 8 years, this demise has come as a shock to those who depend on Google Reader to gather interesting news from the various websites they love. Especially when Google announced the doomsday of Google Reader, the outcry was very loud and viral. In fact, some people are still now in a full-on denial state about this approaching deadline and wish the shutdown to never happen.
Life without Google Reader
Actually, no one really cares about the RSS feeds, except for those millions and millions of most voracious news readers all across the globe, who have got accustomed to the simple user interface of Google Reader that helps in keeping track of hundreds of news sources and stories. And now, settling for the second-best Reader will certainly seem to be the most daunting task. If I have to speak for those millions, the shock of this demise news was mixed with anger, betrayal and loss. It's because, these people generally had their RSS reading at the epicenter of all their online activities. And now, life without Reader is more likely to be a nightmare in the World Wide Web.
The Best Alternatives
In the last few days, the functionality of Google Reader seemed to be pretty much slower than usual with broken buttons and desktop views. But, Google is hardly going to care about it anymore, as this Monday, July 1st, your beloved Google Reader is going to the grave. So, it's time to bite the bullet and find a good replacement. Lucky for you news readers, that there's plenty of options already available and even more have popped up in the last few months. And now, here are the two real contenders of Google Reader:
1. Feedly Reader
With a look exactly like the Google Reader and a lot of awesome features, Feedly is trying to make RSS accessible to millions around the world. It also supports many of the Google's keyboard shortcuts, Favorites or Saved for Later functionality, making it to be the best Google Reader alternative.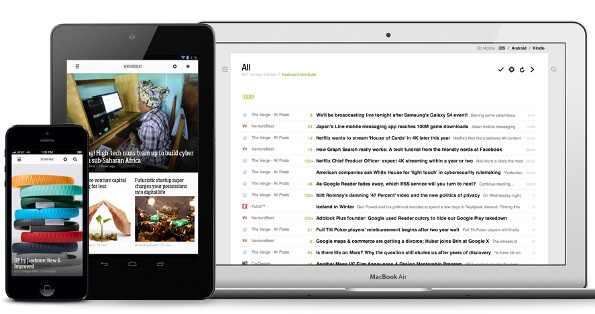 What's wrong?
• The Feedly search functionality was recently pulled out, which is one of the top requirements for any news reader.
• The mobile apps seem to be over-designed with colorful category headers, unlike Google's list of folders.
2. Digg Reader
With the focus on hyper crazy power users, Digg Reader looks like a well designed, better and cleaned up version of Google Reader. Moreover with interesting sharing and saving features and compatibility options, Digg Reader gives you the feel that this is built specially for you.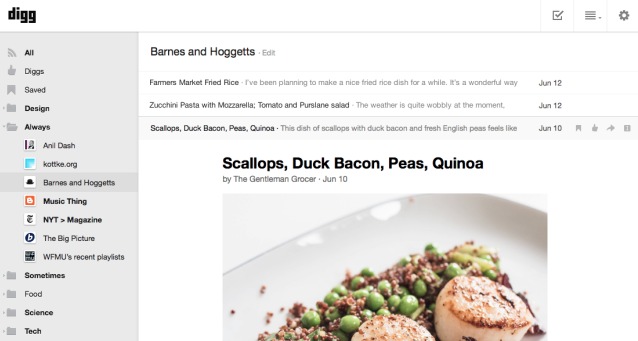 What's wrong?
• Digg Reader is brand new. So, there's a doubt, if it can keep up to the expectations.
• As it's new, you can expect bugs! But, Jake Levine, the Digg General Manager, has assured that the Reader will be at 100% perfect at the launch.
That's not all! There are still many other Readers to be added to the list of alternatives like AOL Reader, FlipBoard, NewsBlur, The Old Reader, NetVibes, etc. But, these are just the alternatives and the fact that there's actually no replacement for Google Reader can't be denied.
Google Reader is really a spectacular tool built for those who were motivated to curate their content universes. And these alternatives will surely be a step downward until a seamless replacement for Google Reader comes in.
So, for all the millions of news readers, the distressing news is that there are only alternatives available for Google Reader. And it's time to face the reality and accept the sad truth that reading is struggling to be reborn in the world without Google Reader.
Disclosure: We might earn commission from qualifying purchases. The commission help keep the rest of my content free, so thank you!