When you haven't been blogging for a while, it can seem a bit difficult to develop a style or technique with your posts. Unlike with writing when in school or unless you write for a website with a certain, two blog posts from different bloggers don't necessarily have to be the same. Some bloggers utilize headings (like me), while others prefer to have their post work like a story. Either way, there are aspects of either blog post that utilize the same format. Let's look at how to format your post for readers.
The Subtle Introduction
The only way to have a readable article is to have an attractive introduction. This doesn't have to necessarily be a whole bunch of fluff. Most of the time, depending on the article itself, a decorative article with no substance will draw away your readers. You should remember to keep your introduction simple, explaining the point, but without spoiling the article content. It can be very easy to think that you must cover everything in your introduction, but you should cover just enough and a tad bit less.
A Small History Lesson
After your introduction, it's great to dig right into your article. This is what I am doing now. However, with some very informative articles and those that review, it is important to give a little background on the product being reviewed. For example, when reviewing a camera, I remembered to mention anything about previous models and how they compared with the current model. This will give the reader background in knowing why this was changed, or why, for example, the iPhone 4 was previously called the iPhone 3GS. It's the body of your article or review, so don't worry if you too descriptive here; it's allowed!
The Meat of Your Article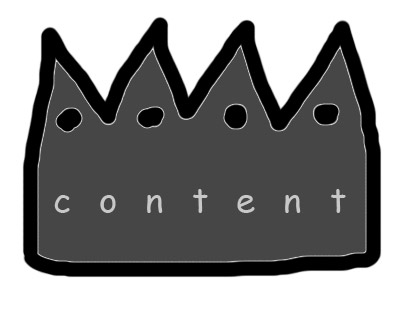 This is the main part of your article. For readers in a rush, they will most likely skip the whole article to just this part so it is important to make sure it is good. One great point is to add an introduction sentence outlining the focus of the article again in the meat of your paragraph. This will remind the reader of what is being covered and will prevent them from being lost and essentially abandoning the article.
Not Concluding Your Conclusion
The last tip we will give is on shaping a good, technical conclusion. Why do I call it a technical conclusion? While it is the last paragraph of your article, it should be the conclusion of the thought or the subject. For many smaller and medium-sized websites, most of the traffic can come from web searches on the subject itself. This means that individuals who don't subscribe or regularly visit will know that you have more to offer than just that subject. For that reason, you must grab their attention by creating a discussion. Tell your readers down below to contribute to the conversation regarding the article's topic. This will cause them to return to continue the conversation and even to look around the website for related articles. In the end, this will create more visitors. This becomes a great way of growing your audience.
Is the body of your article or the introduction of an article more important, let us know in the comments below.
Disclosure: We might earn commission from qualifying purchases. The commission help keep the rest of my content free, so thank you!