It seems as if everyone is "going mobile". Being mobile is convenient for many aspects of our everyday lives, and if you have a business, a mobile POS system is essential. According to an article on Forbes, the need for mobile POS has been on the rise since 2013. Although you may not believe that going mobile on your POS is essential to the success of your business, it can help you with gaining loyal customers.
Here are five benefits of mobile POS, according to NCR.
5 Things Mobile POS Gives Your Business
Enhanced Experiences for Customers: One thing that a mobile POS system is going to offer is an enhanced experience for your customers. Most customers hate standing in long lines and this is something that is removed with a mobile POS. The checkout is quick and easy for a customer and it can help encourage people to come back to your business because they are happy with their experiences.
Special Sales: With a mobile POS system, you are able to sell items to people anywhere in your store. Maybe you are thinking of holding a class or demonstration in your store to promote something new. When you have a mobile POS, customers who are ready to buy can purchase the item right there without going to the cashier.
Price and inventory lookup: Your customers often become frustrated when they have a question about availability or the price of something. Further complicating this is when they have to wait for the cashier to ask someone else about the item. But with mobile POS, your staff can help the customer immediately and give them the information that is needed. This leads to customer satisfaction and loyalty.
Email receipts: A lot of people are interested in doing things to help the environment. When you have a mobile POS, you are able to email receipts to your customer rather than having them printed out. Even though printed receipts are still available, it's easy to offer your customers emailed receipts if your customer requests them.
Sell Anywhere: When you have mobile POS, you are able to make sales anywhere there's an online connection that goes back to your store's inventory and POS. This lets you to expand your business in many ways. Whether you set up tent or sidewalk sales or you are taking your products on the road, you don't have to just sell your items right in your store.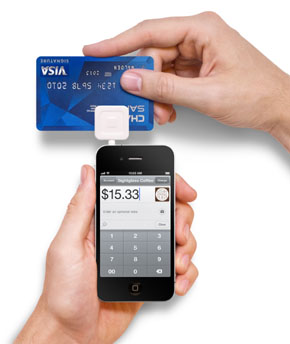 Now that you know some of the reasons why a mobile POS can help your business, there are a few things that you should know about mobile POS. Let's look at the things that you should consider when you are choosing your mobile POS. Here are some considerations straight from the Business 2 Community website.
4 Points for a Picking Perfect Mobile POS
Industry Considerations: You will find there are different types of POS systems that are specialists in different service and retail industries. For instance, restaurants aren't going to do well with systems that don't make adjustments for tips. A bicycle shop won't be able to use a system that isn't able to manage the inventory. Make a list of solutions that are specific for your industry and then compare them.
Costs of licensing: One thing that you want to avoid doing is forgetting to consider the licensing costs. Will there be a lot of devices which need access to your system? Are there other locations which you haven't factored in? Keep in mind that the costs of the software license may cost you. Read everything and find out the licensing costs for all of your devices. Look for deals that offer discounts on bundles since they can save your company a lot of money.
Inventory Management: When you are searching for a mobile POS system, look for systems that will help you track your inventory live. Some of the systems have great accountability features, which enable scanning of your inventory during the counts and tracking loss. Beware of systems which require a lot of manual input.
Hardware Requirements: You can save a lot of money by using the mobile technology you already have with your POS system. But if the technology you have is old or if it doesn't work with the new system, you are going to spend a lot more. Look at the prospective costs and hardware requirements before you choose the system.
If you are searching for a mobile POS system for your business, you will find a lot of options for you. Research your options and see which one would be best for you. Remember, as it was stated on the Business News Daily website, the way that POS systems operate are always changing so it's best to change with them.
Disclosure: We might earn commission from qualifying purchases. The commission help keep the rest of my content free, so thank you!