Battery has always been the biggest disappointment for lovers of Android OS. Due to its system requirements developers are still figuring out to get a better life for battery. Though there are various ways of increasing it such as keeping Auto Sync off and more but they don't affect by much.
There are even apps which help you to increase battery life but they require root access then other way is to either flash custom ROMs or Kernels but rooting and flashing is not everyone's cup of tea so keeping all these in mind developers of Greenify app which earlier required root access have released an app which can be now installed on non-rooted ones.
How does it work?
You may be wondering how could app is available to boost battery life? You may be wondering why developers of Android OS are not able to do this. Well, the reason is app makes your fully multi-tasking droid device into semi multi- tasking one. In simple words your phone works similar to what like Apple's iPhone work. App hibernates, the services which you are not using at that moment; it does even gives you the freedom to select which apps to hibernate so that you remain connected all the time. Apple's devices have this feature in-built and CPU takes the care of this by itself and this is the reason of great battery life by iDevices.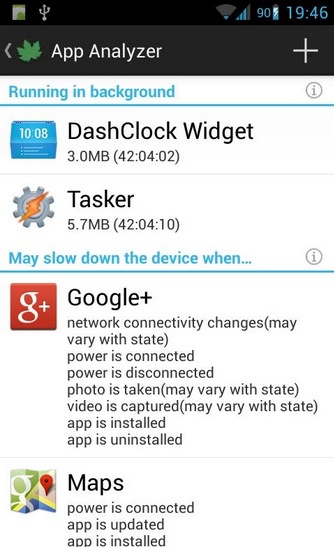 What's different in rooted and unrooted app support?
As there are two version of app: one supports rooted devices only while other supports non-rooted one so there must be some tweak in two. Let me tell you, rooted app does all the work on its own, it will hibernate the all/selected apps you are not using at the moment automatically and thus boost your battery life while the non-rooted one works in different way. You need to be rooted to automate the process so in non-rooted version you will have to manually hibernate, the apps when you are going to keep phone still.
Design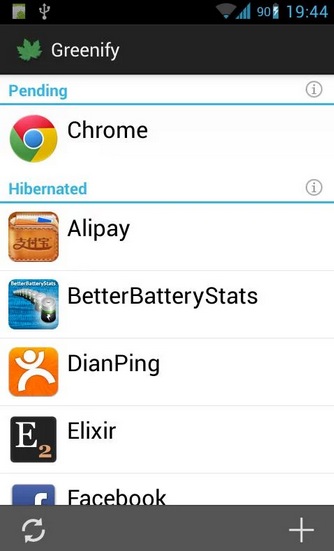 App is built on simple design which is really easy to understand. You will see the list of apps working in background and even the apps which will slow your device is running will show up. You can manually add/delete apps you want to hibernate based on your personal preferences.
Verdict:
Greenify is one of the best app to hibernate your apps and it works really well. Those who know how to root your device and have no problem with that I recommend you to give with rooted app version but if you are a non-tech type of person and you don't know or want to root/unroot devices then Greenify for non-rooted devices is the best option available.
Download:
You can get this app from Play Store. Download link for the same is given below.
Rooted/unrooted Version: Greenify
Disclosure: We might earn commission from qualifying purchases. The commission help keep the rest of my content free, so thank you!