You might have a big misconception if you think that girls don't like gadgets. There are a lot of geek girls out there and they want gadgets that not only functional but also stylish. That's the reason why it is always difficult when you want to buy tech gifts for your wife, your girlfriend or daughter.
Jellyfish is giving you some more options with a wide range of products, like iPhone cases, earbud, Bluetooth speaker or portable battery. Today, I have the chance to test some Jellyfish products, including the Mirror Compact Speaker, Music Cube Bluetooth Speaker and Go-Go Juice Portable Battery. Let's check out those interesting products.
Unboxing Video
Jellyfish Mirror Compact Speaker
The speaker looks so cute and this is really my favorite item as it has a design of a makeup box. I'm pretty sure girls will also love the sparkling top and the mirror which is revealed when you open the box. There you will also find a small speaker on the base.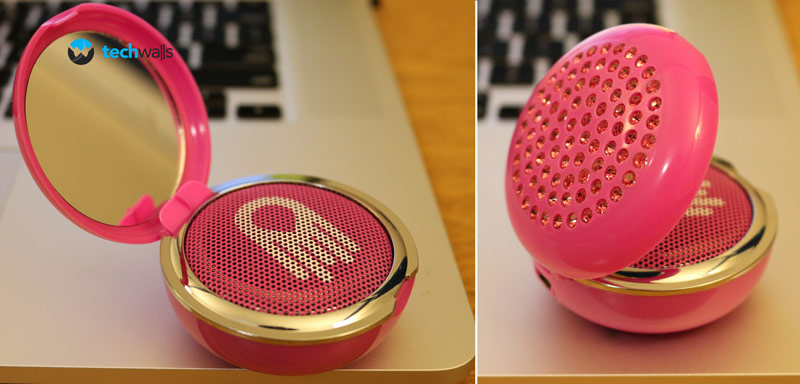 Unfortunately, this is not a wireless speaker, so you will need to connect your device to this speaker via its Mini-USB to 3.5mm auxiliary cable. The speaker also comes with a rechargeable battery, and I could use it for over 3 hours without charging.
With regard to sound quality, you can't expect much from the tiny speaker. The sound is clear enough to listen but you won't be able to feel the bass and there are a lot of distortions at high volume.
The mirror speaker is available on Amazon for $24.99. I'd recommend it if you want a gift for your small daughter.
Jellyfish Music Cube Speaker
Compared to the mirror speaker above, the Music Cube probably can't get girl's attention at first sight. However, they can change opinion soon after holding it.
The speaker has a cube design with a bevel on top corner. The driver is heading upward to its white grille on top. The exterior has a soft touch finish, so it feels really good in your hand.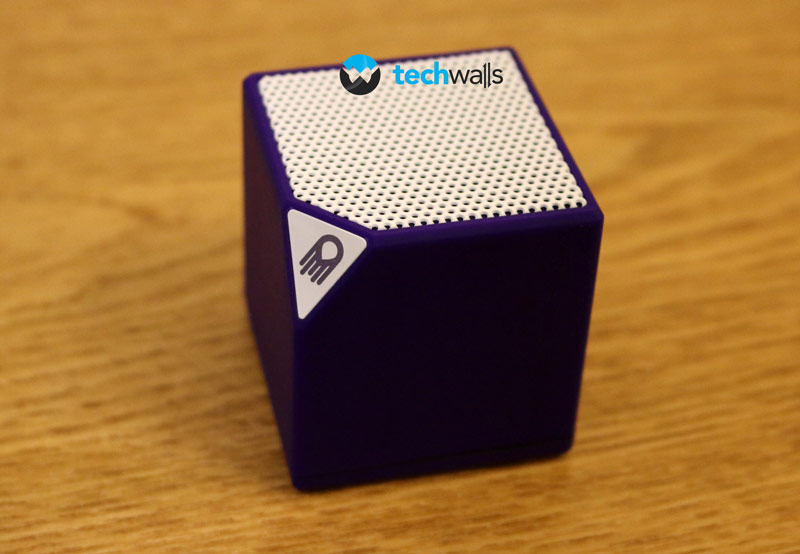 Sound quality of the Music Cube is much better than the Mirror Speaker. The sound is louder, clearer, and the bass is stronger but it is still not something you can enjoy. Anyways, I think the sound is much more acceptable for girls.
The Music Cube is listed on Amazon for around $32 in Pink, Purple and Blue colors. For this price, you have a wireless speaker with an impressive design and acceptable sound. It is your choice.
Go-Go Juice Portable Battery
This is a nice product that girls could find more helpful. As many girls are spending a lot of time with their smartphones, they could hardly last for a full day on a heavy duty. The Go-Go Juice will allow us to charge our smartphones anytime. It is very compact to keep in any pocket and when your battery is drained out, just connect this battery to your device.
The battery is compatible with Android devices only as it uses a mini-USB cable to charge. You won't be able to use it on iPhone or iPad. One more drawback is that the battery's output is just 1A, so it can charge your phone slower than your power adapter.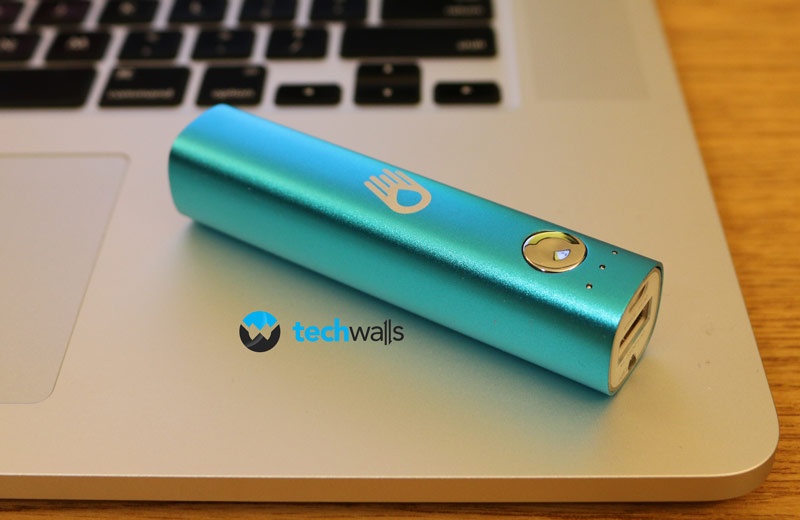 The capacity of the battery is 2200 mAh, so it could help your phone last for a few more hours, depending on your phone settings.
The Go-Go Juice is being sold on Amazon for $34.99. I think it is quite expensive compared to some other similar products like the Jackery Mini which is priced at around $20.
Disclosure: We might earn commission from qualifying purchases. The commission help keep the rest of my content free, so thank you!