Qi wireless charging has been available for years but its adoption is still very limited because of the slow charging speed and heat generation. I've used many wireless chargers but I end up using the traditional cable to charge my devices. Everytime I charge my phone wirelessly, I feel like I am torturing its battery. The Fobase Magfaster charging system has a different approach with some huge benefits.
Disclosure: We received the product from Fobase for the review. We spent time testing the system to make sure our review is honest and unbiased.
Testing Video
Features & Performance
My Magfaster Magnetic touch fast charging kit comes with two magnetic sticky pads, two power banks, a gaming dock, a desk dock, and a car mount. It is super easy to set it up with your phone and start using the new charging system. Basically, you will just need to attach the magnetic sticky pad to the back of your smartphone and it is ready to use.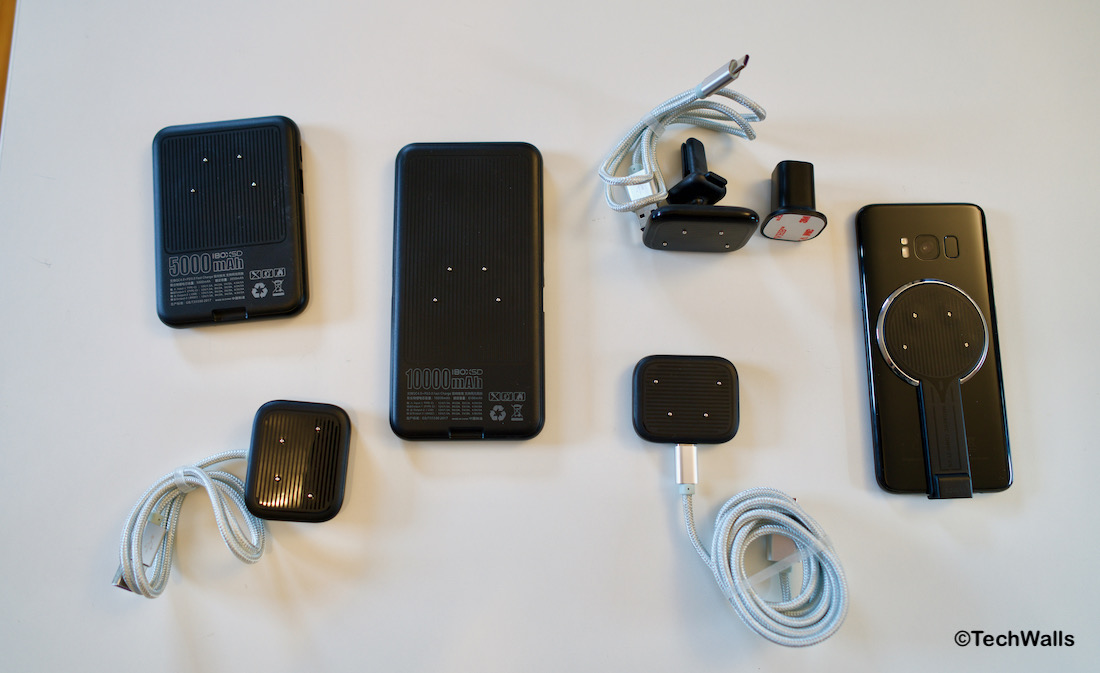 This system doesn't require any built-in wireless technology from your phone, therefore, you can even use it with older phones, as long as they have USB Type-C or Lightning port. Make sure to choose the right magnetic pad for your phone when purchasing the product. Even when you are not charging, you can open the ring on the back and use it as a phone stand.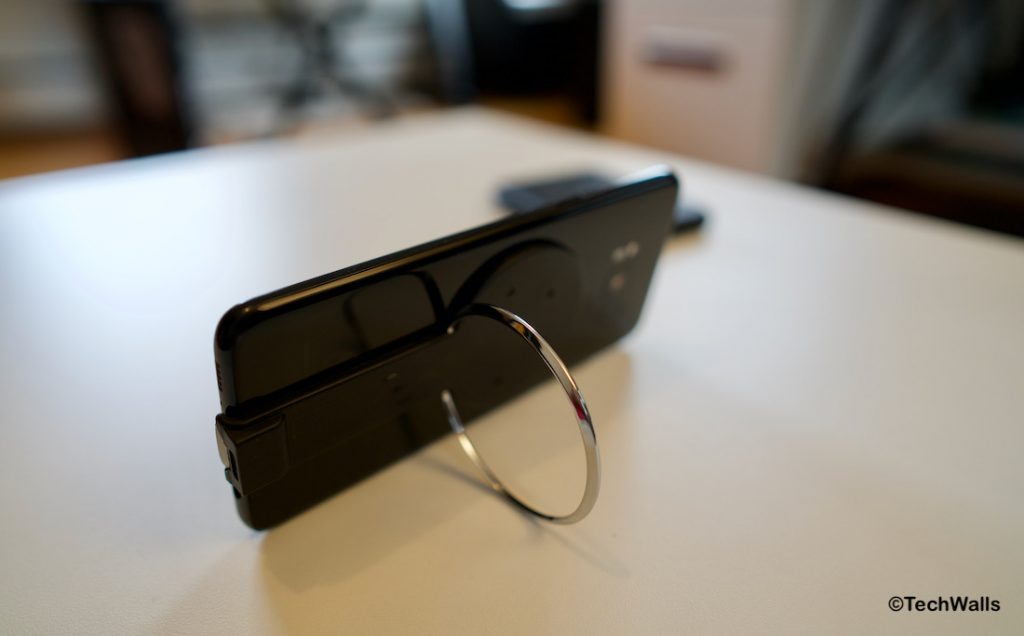 To start charging the phone, you just need to place your phone on a magnetic dock. The magnets are very strong (4200 Gauss), so they will be sucked into each other at a close distance. Therefore, you absolutely don't have to find the right spot and align those pin connectors together. They will be automatically snapped into each other. By the way, the snapping sound is quite satisfying as well.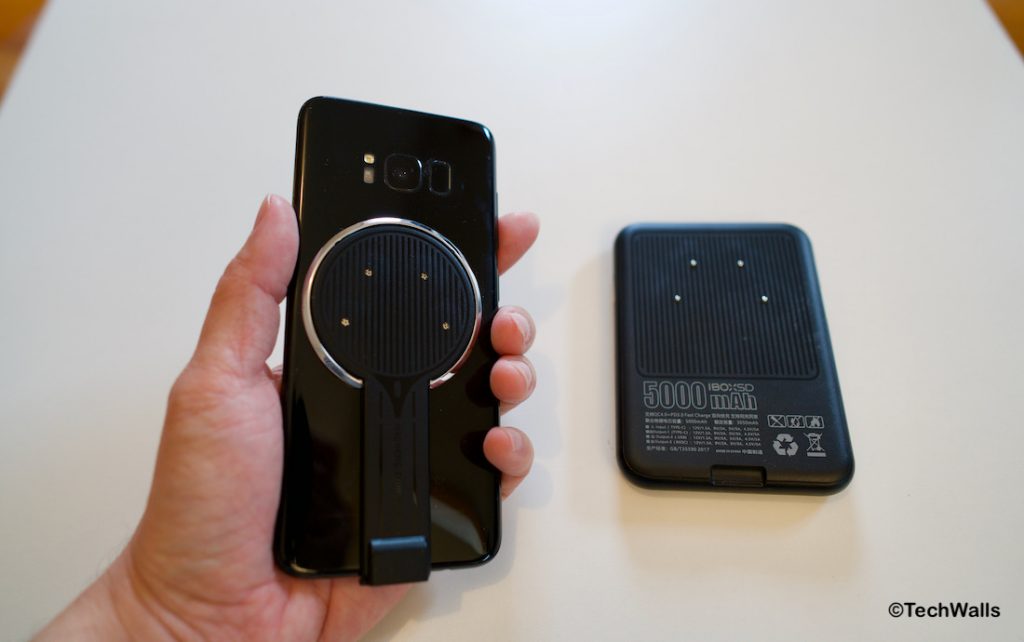 I'm very impressed with the strong magnetic grip. My phone stay securely attached to the dock no matter what; Even when I shake them violently, the phone still doesn't fall out. That's the reason why they have a charging car mount in the system; At least till now, my phone has never fallen off even when I hit bumpy roads.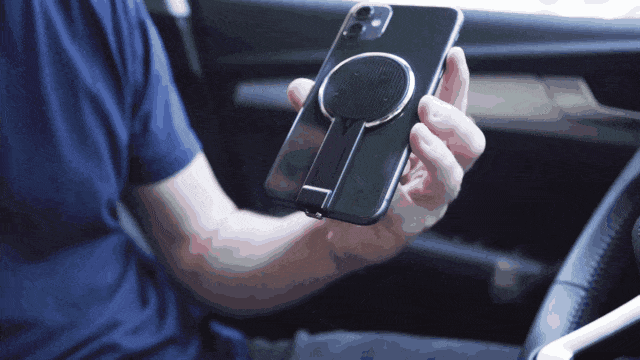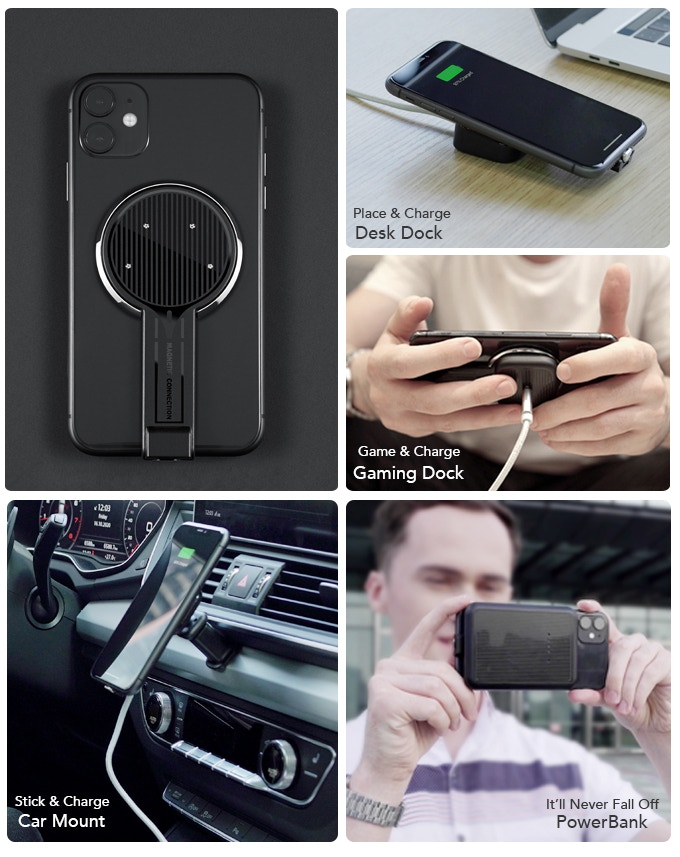 The best advantage of the Magfaster system as compared to Qi wireless charging or Apple's MagSafe is charging speed. It can deliver up to 120W of power because actually it still uses the USB-C or Lightning port to charge your phone. The charging speed is pretty much the same as when you use charging cables. In the manufacturer's test with iPhone 12, a full charge with the Magfaster takes 2 hours and 11 minutes while it takes 2 hours with cable, 3 hours with MagSafe, and more than 6 hours with Qi. Moreover, it doesn't generate any heat.
The only disadvantage of the system is that it uses the only port on your phone, so you won't be able to use other Lightning or USB-C accessories with your phone. Besides, some people might not want to make their phone clunkier with an extra pad on the back. The good news is that there are some magnetic cases built for the Magfaster system. At the moment, you can find the cases for iPhone 12 /12 Pro, iPhone XR/ 11, iPhone 11 Pro, and iPhone X/XS.
Overall, this is really a great alternative to smartphone users who hate the slow speed and expensive price tag of other wireless charging systems. You can find out more information on the Kickstarter page.
Disclosure: We might earn commission from qualifying purchases. The commission help keep the rest of my content free, so thank you!