Windows Phone 7 is a new platform for smartphones when you compare it to other ones like Android, iOS and even Blackberry's RIM. Maybe this is the reason not as many people have taken up development for WP7 as there are for Android. Another reason for this can be that Windows Phone 7 is a closed platform, and that means its source code is not open like that of Android. This contributes towards the fact that developers can not alter WP7 as much as they would like.
Even iOS has jailbreak, through which users can customize their iPhone in any way they want, via Cydia tweaks, themes and a host of other similar things. If you are a WP7 user, the options are somewhat limited, and you have to rely on the 60,000 apps present in the Marketplace and nothing else. But luckily, things are not all that bleak for people wishing to add a touch of their own personality to their Mango phone. A jailbreak community for WP7 exists as well, led largely by the Dark Force Team.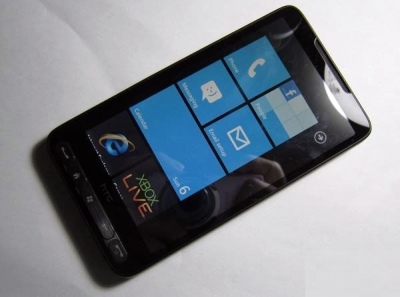 The Dark Force Team developed the first ever custom ROM for WP7, but it could only run on first generation HTC Windows Phone devices, and is not very different from the stock ROM you are sure to find in an ordinary WP7. However, now things are changing for the better, the DFT took their work a step further and brought their Freedom custom ROM to first generation Samsung Windows Phone 7 devices. This means that owners of Samsung Omnia 7 and Samsung Focus can get a taste of a custom ROM on their phone as well. Here is what you need to do.
Download the "Sammy Rainbow Tool" from this page.
Before doing anything else, you will need to download and install custom Samsung drivers. They can be found on this page.
Successfully completed the first two steps? Now you have to put your phone in standby mode. To do that switch it off and then press the volume down, camera and power buttons all at once. Keep holding until the multicolored screen appears.
Now you have to follow the instructions displayed by Sammy Rainbow.
This will lead to the installation of MAGLDR on your device. Now go to this link and grab the custom ROM file.
Take your device to the newly installed MAGLDR menu, to do that you will have to keep pressing the volume down and power buttons simultaneously till you see the desired options.
Once you have reached the MAGLDR menu, it will show a black screen with some text. Run the file you downloaded in step 5.
Just follow the steps the setup gives you, and you will be done, and get a new custom ROM on your Samsung WP7. Please note that by following this procedure all the data on your phone will be gone.
Disclosure: As an Amazon Associate, I earn from qualifying purchases. The commission help keep the rest of my content free, so thank you!