If you run a Windows Operating System from Windows 7 up to the latest version of Windows 10, chances are you've been greeted by a dialogue box error notifying you of a missing DLL file at least once. If this is your first time, fear not, you need not worry, although it can be frustrating, there's a way out.
DLL file errors can quickly become problematic. For one, it can affect system performance and in other cases, it seriously reduces the utility trying to run numerous applications. So, the question on your lips and everyone else's is yet, how do we fix the error? Missing DLL files can be installed from authorized websites or by updating some PC files through the internet. As it is practically not possible to run multiple applications without having proper .dll files on your machine, we have taken the time to do all the hard work and see how we can help Microsoft's Windows 10 deal with its common DLL missing files error.
What are DLL files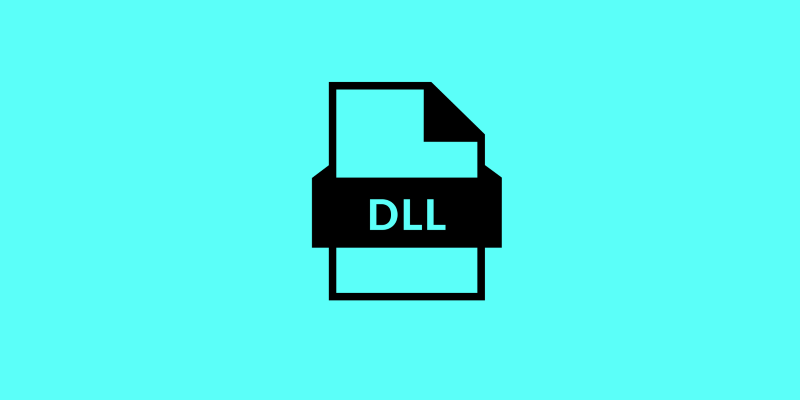 DLL files are important files that are required by the Windows operating system to run certain platforms and applications seamlessly. The files come with then .dll extension which stands for dynamic link library and serves the function of holding multiple procedural codes that are essential for the proper functioning of windows and simultaneous running of multiple programs.
Microsoft's idea behind DLL files is to create a set of files that allow multiple programs to use the same information all at once, consequently helping Windows to conserve memory use within the device. DLL files are also different from Static libraries as Dynamic link libraries do not become linked until run-time whereas the former is linked to the executable run time. Every operating system, however, is a combination of multiple files from static libraries, .lib files and dynamic libraries, .dll files.
Why do DLL files become missing and why do we have DLL file errors in Windows 10
Before we jump right into the solution, a proper understanding of the causes of the problems will do you a lot of good. It is noteworthy that Windows 10 functions very differently from its earlier versions like versions 8.1, 8.0 and 7. As a result, it is not unusual to come across quite a bunch of DLL errors. Some of these errors may arise as a result of booting the OS in safe mode.
Other reasons can range from malware attack, deletion of important system files by users or corrupt operating system. One of the most popular DLL errors on Windows 10 that might have plagued most users is the MSCVP110.dll error.
This error can arise when users are trying to run a number of Windows 10 and will typically be displayed as
"The program can't start because MSCVP110.dll is missing from your computer". The OS then goes on to ask users to "Try reinstalling the program to fix this problem".
In the case of a DLL errors such as these, Microsoft provides an insight explaining that Windows 10 is not built with some pre-installed applications that include the Windows Movie Maker or a few parts of Windows Live Essentials, which can be one of the couple of reasons why users deal with the missing DLL files error.
Fixing missing DLL file problems on Windows 10
Although it can be quite annoying to deal with missing DLL files error on Windows 10, fixing the issue can be as simple as clicking a link to download the missing files. If DLL files are missing from your Windows 10 pc, here are some ways to fix the errors:
Run the in-built System File Checker tool to help you detect and replace files that have become missing or corrupted in the operating system
Repair the installation or reinstall the application that produces the missing DLL file error
Run the DISM tool to repair the Windows system image. This is also a great way to fix any Windows component store that has become corrupted
Copy the missing .dll file from another system and locate it in the appropriate file path. Complete this process by re-registering the missing DLL file
Download missing DLL files through official Microsoft links provided
Use online file library to download and install missing DLL files
Let's take a look at each of these steps in details.
1. Run the in-built System File Checker tool to help you detect and replace files that have become missing or corrupted in the operating system.
This is one of the safest ways to fix missing DLL file errors that often pop up on your Windows 10 operating system. The built-in System File Checker utility will replace all your missing and/or corrupted system.
To begin, right-click on the start button to open the WinX menu. Navigate the command prompt (admin) link or simply locate your command prompt, right-click and select Run as Administrator. Once the elevated command prompt CMD window opens, copy the following command line:
Sfc / scannow
and paste in the CMD window, hit enter after pasting.
The scan will initiate and may take as long as 10 minutes. On completion, restart your PC. It is also noteworthy that running the command Sfc / scannow in same mode or boot time may give better results. After restarting, run the program and see if the missing DLL file error is still present. If you still get an error, move on to the next step.
2. If the first step did not solve your missing DLL file error, the next thing to do is to run the DISM tool to try and repair the system image.
Again, you want to be running command prompt as an administrator in an elevated mode.
Once the CMD window is open, copy the following command line:
Dism /online /Cleanup-Image /RestoreHealth
and paste into the CMD window, press enter. This check will investigate the windows component store corruption and return your pc to good health. This scan can span for as long as 15 minutes. Restart your Windows 10 system after completing the scan.
Another way to run steps 1 and 2 is to download any professional Windows health recovery tool and apps that can run the SFC and DISM function at the click of a single button.
3. Reinstall or Repair Software
If you keep getting the missing DLL file error when you try to open a specific program or some set of programs, try reinstalling the software or repairing the installation to see if you get a solution. To ensure that you take a through approach, you may first head to the control panel and uninstall the particular program completely, reboot your system and then do a fresh install on restart. If your software comes with a repair installation, you may try this before going on to uninstall, reboot and reinstall.
4. Run compatibility mode or copy the missing .dll file from another system and locate it in the appropriate file path.
Complete this process by re-registering the missing DLL file
At times, a software may be designed to work on an earlier or specific version of Windows that is different than the current Windows 10 your system is running. You can approach the DLL missing error for these software from two angles. First, you may run the application that bring up the DLL error in compatibility mode. To do this, find the executable file, right click and select properties. On the property window dialogue box, navigate to the compatibility tab and select the appropriate options.
The other method is to copy the .dll files from one of your other systems and paste it in the appropriate directory. In some cases, you may need to re-register the .dll file.
5. Download missing DLL files through official Microsoft links provided
Another way to permanently solve your Windows 10 DLL file error is to download the missing files from the official Microsoft website. You can download the relevant packages and access the missing DLL files. You should also download the Visual studio 2012 update. After installing these libraries, reboot your system and find your problem solved.
6. Use dll filebase to download and install missing DLL files
If there is any trustworthy site where you can get a healthy dose of clean and safe .dll files, its WikiDLL. Head to wikidll.com, locate the DLL file you need for your Windows 10 and download. The download should be a zip file, and would contain the selected .dll file needed.
Once the download is complete, unzip the file and extract the desired DLL file to the System 32 folder in your OS drive (usually the C: drive). The file path should be C:Windows\System 32. If your windows is a 64-bit variant, you should be looking for the C:Windows\SysWOW64.
After placing the required DLL file in the applicable paths specified above, reboot your system and run the app or game again. You should be ready to go!
Disclosure: As an Amazon Associate, I earn from qualifying purchases. The commission help keep the rest of my content free, so thank you!