Fitness tracking apps are the new ground for battle with sales for fitness tracking electronics and smartphones on the rise. These apps are getting more popular among every type of user. In the latest turn of events, Facebook has bought the motion tracking app Moves, currently available for iOS and Android devices.
Moves app runs constantly in your device's background, it can track the various moments throughout the day when you're walking, driving, running, etc. It also makes notes of your stops like a restaurant, school or your work location to create what the developers call a "storyline" of your day's activities. You can then output this data to other apps as you see fit.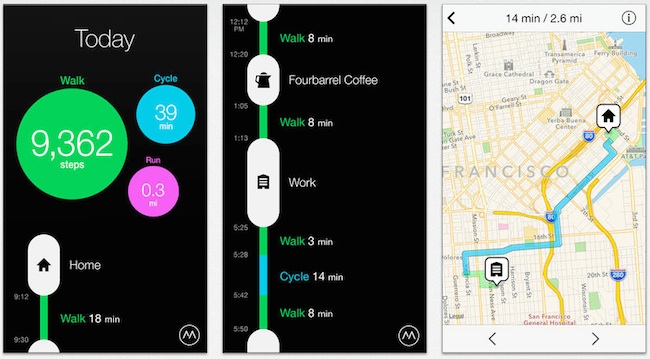 The company has said in a blog post that the Moves App will continue to work as a standalone app. The team however will work alongside the Facebook team in order to build better products and experiences. As consumers we should not be much amazed at this acquisition. Facebook has become a tech conglomerate and in order to keep things this way it has to be at the heart of every technology frontier. Fitness tracking apps and their data are hot commodity nowadays and Facebook wants its piece.
Typically no price was announced for the acquisition. Moves is an app only platform with no hardware division and no plans to jump into one. This marks a wise purchase decision from Facebook. Perhaps it has learned from Nike who has recently closed down most of its fitness gadget division and moved towards the software side.
The fitness and activity market has seen much growth. But this growth is going to explode in the coming months with new platforms like Android wear and Samsung Tizen entering into the market. Apple is also rumoured to dive into the fitness tracker game this year.
Disclosure: As an Amazon Associate, I earn from qualifying purchases. The commission help keep the rest of my content free, so thank you!