The FitDesk FDX 3.0 is the newer generation of the FitDesk 2.0 bike desk that we reviewed a few years ago. That was a great product but there were a few minor design flaws on that bike. Let's see if it is getting improved in the new version.
Unboxing Video
Features & Performance
In case you haven't tried an exercise bike desk, it is basically a stationary bike with a table on the front. The design is supposed to help your body stay active while working. I tried the older version and actually really loved it. The desk bike is really great to start a new day. I often use it to check and reply emails, read the news, or other repetitive works. However, when I need to concentrate, sitting on a normal desk is still a lot more effective. It's quite difficult to keep my feet on the pedals when doing a research, finding a new idea, or writing an article.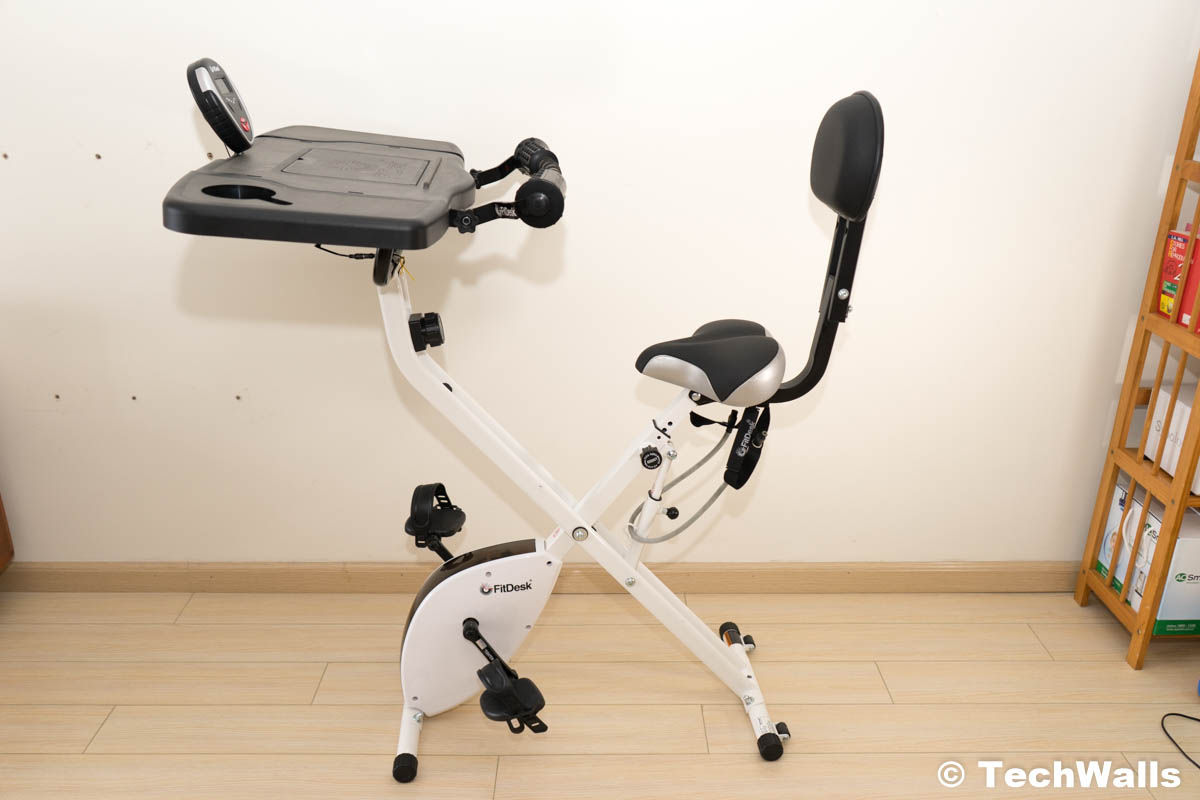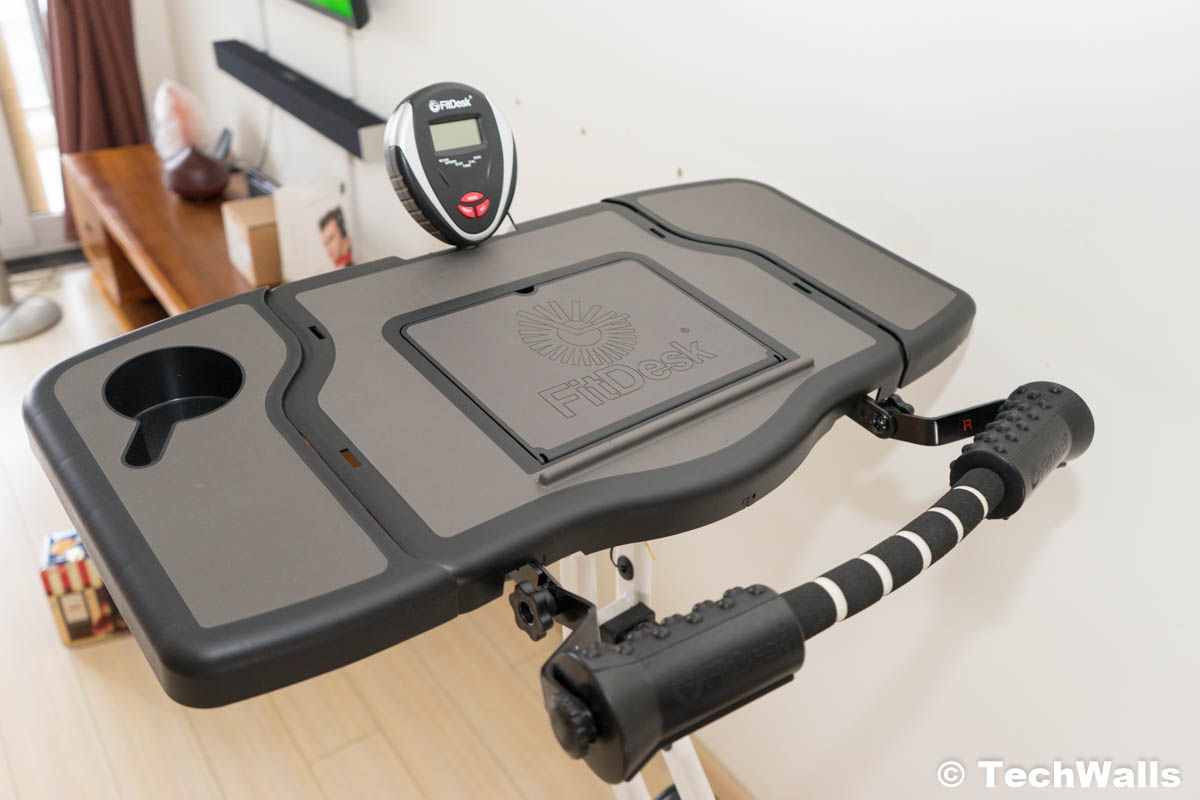 The FitDesk 3.0 has an almost identical design as its predecessor. It feels very sturdy with a steel frame and some aluminum components. The only plastic part is the desk on the front. The frame can be folded a little for easy storage and transportation. I see some important improvements, such as the sturdier massage bar, and the redesigned table. The desk top now has a tablet holder and there is a drawer below to keep your small items. Moreover, you can purchase a desk extension kit to expand the working surface. Earlier when I used my MacBook Pro 15, I had almost no space left to place a mouse or a smartphone. Now, the surface is quite spacious and there is even a cup holder.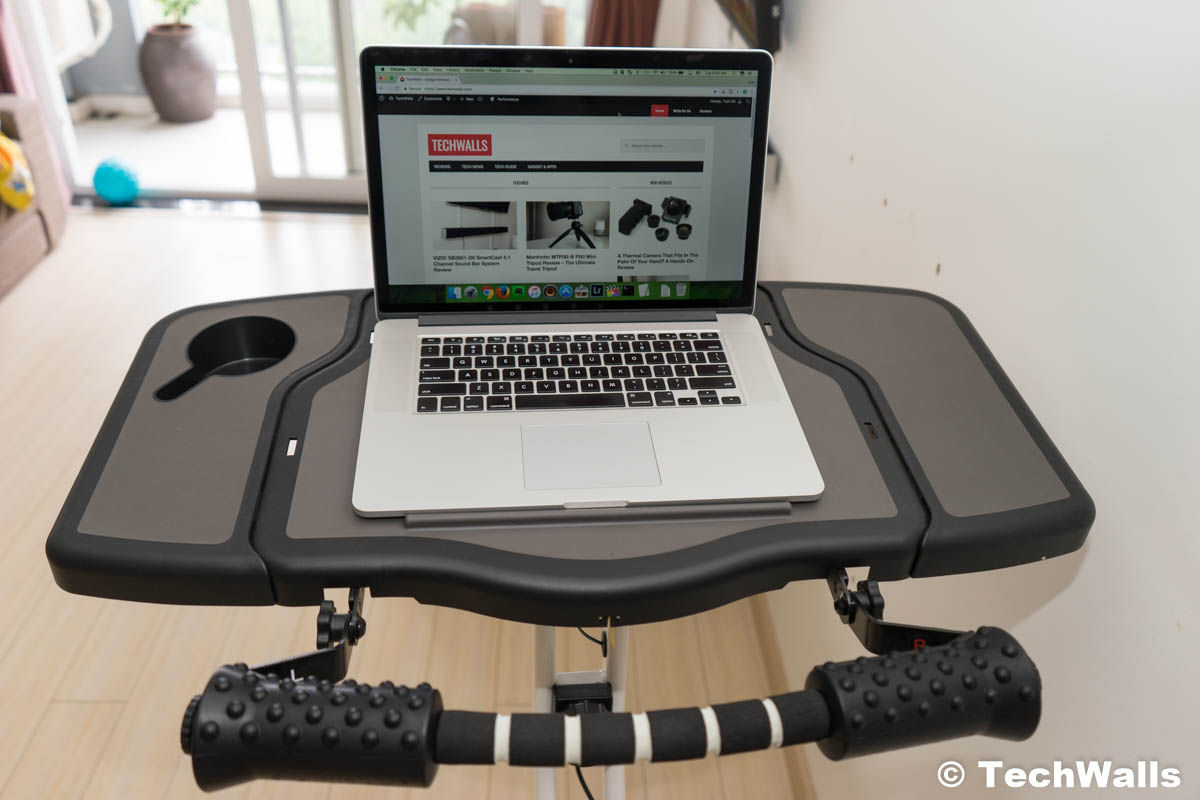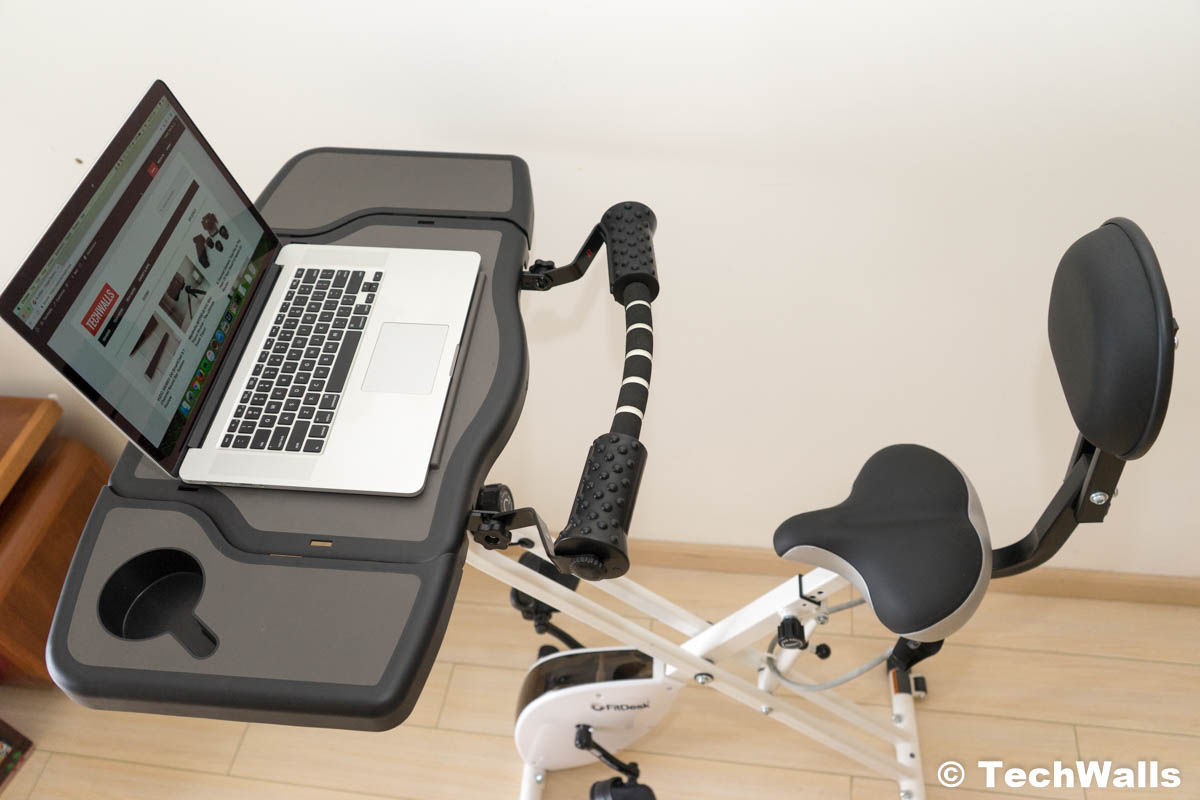 Otherwise, all other features are pretty much the same. We still have a performance meter, upper-body resistance bands, massage rollers, and 8 calibrated resistance settings. I'm very impressed with the silent flywheel, it doesn't make any noise that could distract you from work. The height of the seat can be adjustable, so anyone from 4'10" to 6'5″ will be able to find a good fit.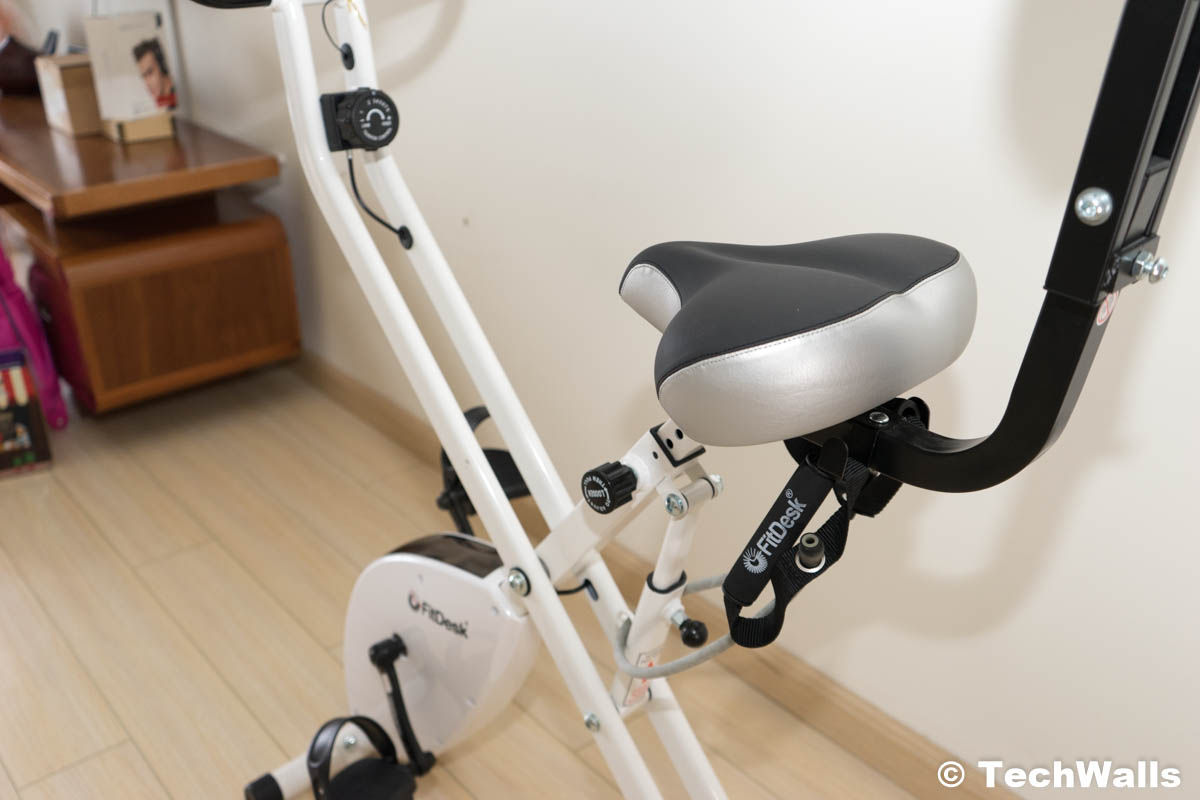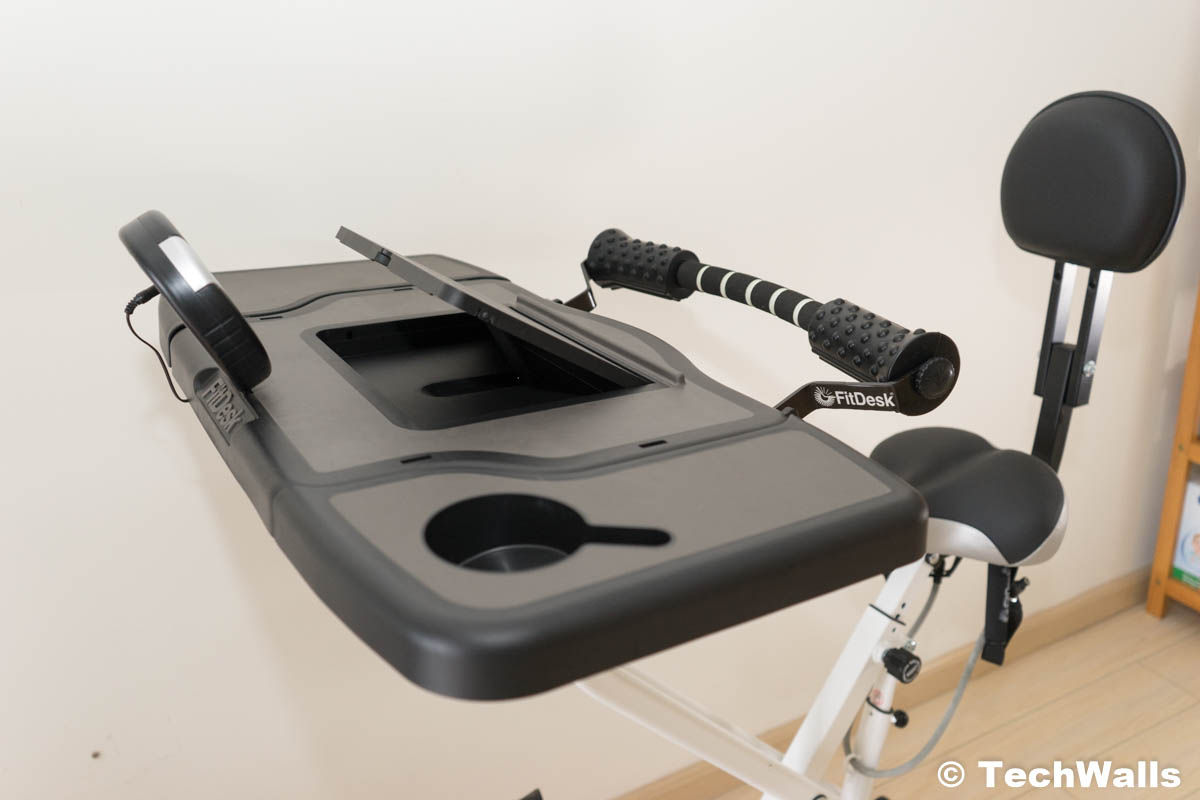 Overall, the FitDesk FDX 3.0 is a great product but it is not a necessary upgrade if you've already had a previous version. I found it on sale for less than $200 and this is really a steal.
TechWalls Rating
Design & Features - 8
Performance - 8.5
8.3
Great
A high-quality bike desk to help you get active.
Disclosure: As an Amazon Associate, I earn from qualifying purchases. The commission help keep the rest of my content free, so thank you!