Mozilla has released a new version of Firefox for Android that enables Firefox OS based apps to run natively on Android. Firefox OS marketplace is still very small but there are some exclusive apps for the OS. With the latest version, Firefox for Android v29, users can now port those exclusive Firefox OS apps to their Android smartphone and run them just like any other app.
Even though Firefox OS apps are designed using web based technologies including HTML5, JavaScript and other third party libraries for enhanced functionality, these apps are not confined to a browser only and can run on both Firefox OS and Android.
These apps can be run just like any other native Android app. When users install any such app, it appears similarly in the app drawer just like all other apps. Users can delete the app the same way they delete other apps on Android.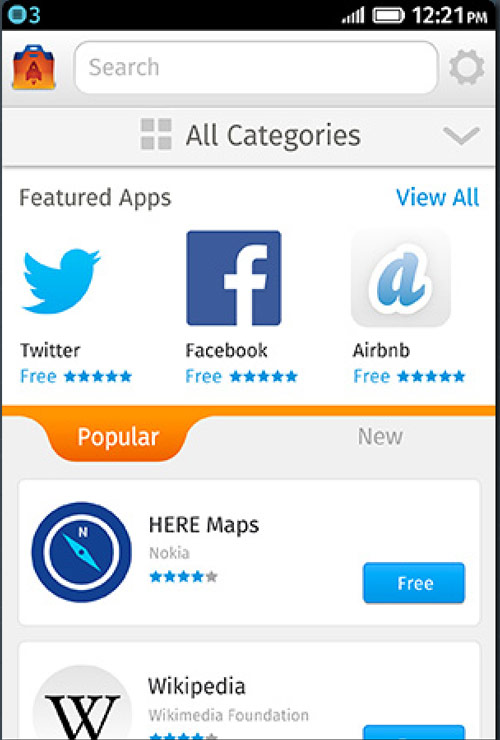 The only different that could be present between Firefox OS apps and native Android apps is that Firefox OS apps does not follow Android UI conventions. So, apps like games or apps that rely heavily on graphics will not work properly on Android.
This new update will also encourage developers to develop their apps using the web standards. They are now sure that they are not developing apps just for a limited audience of Firefox OS. Any user who wants to install and run any app they create for Firefox OS on their Android smartphone, they can do so using the Firefox for Android. And developers do not have to do anything extra to add this support into their apps.
Although, Mozilla would still prefer that developers should opt for web based development instead of going for any other language for their Firefox OS platform. But it all depends on a developer's personal preferences, which tools and languages does he prefers over the other.
Disclosure: As an Amazon Associate, I earn from qualifying purchases. The commission help keep the rest of my content free, so thank you!