This post brought to you by Firedrive. All opinions are 100% mine.
As more companies and individual users increasingly turn to the cloud for quick delivery of workloads, the demand for services that offer free high storage capacity at an entry level also rises. 
Firedrive has set a record on that note by providing 50 gigabytes of free storage, eclipsing the offerings of much of its larger competitors, including Google, Amazon Web Services, Microsoft and Dropbox. It was only last month when Google put forth a lucrative means of attracting users to shift to its Google Drive cloud service by offering a free 15 GB storage, more than twice what its closest rivals offer: Microsoft's rebranded OneDrive for 7 GB, Apple and Amazon for 5 GB, and Dropbox for 2 GB. At the time, I could not think of other companies that provide a freemium business model for cloud storage.
Not until I learned about Firedrive. It makes all your files basically accessible from any device and platform. Cloud clients often first consider what platform a service is available. Ideally, a cloud storage should work on all platforms for easy file upload and syncing. But some services are selective. Take Apple's iCloud, for example. The service does not support Android-toting devices, thus limiting the productivity of users.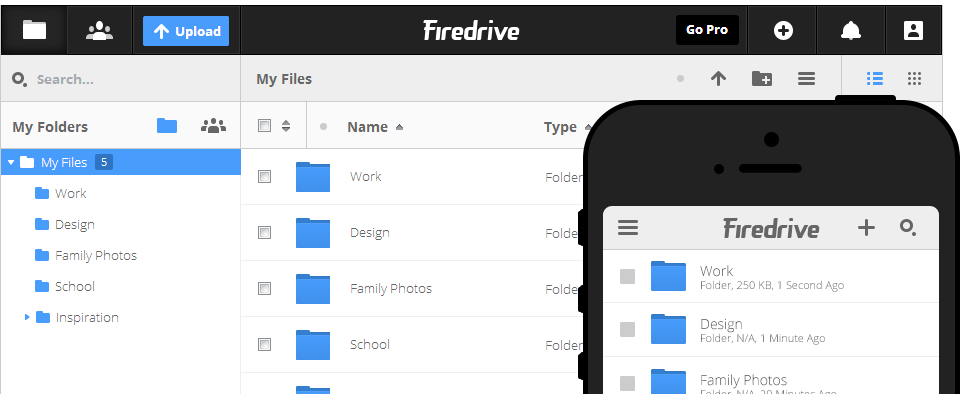 Firedrive works to combine and move data and applications across different devices and cloud platforms as needed while keeping to security policies. Every stored document is private as the default setting of Firedrive, though of course you have the option to share it with another user. As a privacy advocate, I always take a pragmatic approach to cloud consumption. Firedrive consistently fulfills that need by ensuring a secure private cloud delivery model.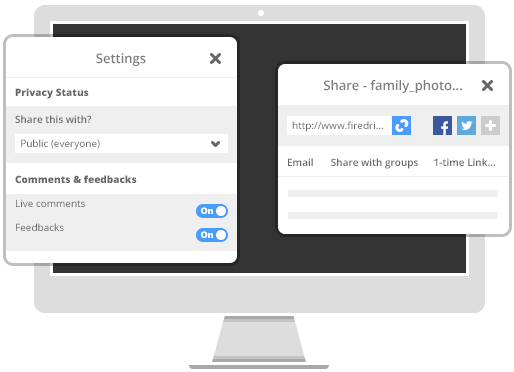 Additionally, you can control all access to your own file by setting a password to your documents or folder and change it whenever necessary. You can also opt to make a file private if need be to restrict access to your previously shared content. Plus, Firedrive supports more than 150 different types of files.
Firedrive also allows users to convert documents and even folders into a Filedrop, which provides a smooth way of sending files to another user and back to you without having to require the recipient to create another account. That is possible with a generated URL that automatically transfers files to pre-defined users. This is especially helpful for various tasks such as large print jobs, receiving huge volumes of field data and sharing confidential information for professional services firms. You can send a one-time URL to another user and receive notifications in real time when they view the shared link.
Another example is when a sales executive tries to find a case study related to a current transaction. Using Filedrop allows for instantly closing the transaction. This function uses advanced content and metadata analytics. Therefore, your ability to quickly display the most relevant information needed by another user from their cloud storage system is of utmost concern.
Your shared files are completely anonymous, that is, end users have no way of knowing where the file is being sent or who receives it. The Quickview menu also enables you to access your files from your control panel and you can publish your files on your blog by embedding the documents including PDF, Spreadsheets, Power Point presentations, as well as video files such as AVI, MP4, MP3, among others.
For organizations and end-users alike that want to create an open and secure cloud environment to instantly deploy enterprise-class services to employees or customers while reducing the costs of hardware and capital funding, Firedrive could provide the better option.
As a long-time Google Drive user, it seems a bit bizarre to say that Firedrive is the cloud storage service I would highly recommend since I discovered that it ticks all the right boxes. You can see for yourself the merits of every feature that I have laid down in this article by checking out their website.
Disclosure: We might earn commission from qualifying purchases. The commission help keep the rest of my content free, so thank you!