This is a sponsored post written by me on behalf of FastSpring. All opinions are 100% mine.
Business! As consumers around the globe continue to adopt the internet, it's never been easier for you to start a company.
The potential marketplace for services and products is growing exponentially; add digital e-commerce tools to the mix and the current environment today is truly dynamic for entrepreneurs.
But the complexity of running a business in the new global economy creates new challenges as well.
Regulatory frameworks, tax laws, and customer service expectations can all differ based on where companies operate. Keeping track of what needs to be done to be compliant and maximize sales can be a full-time job in and of itself, and the penalties – both in lost revenue and in potential fines – can be steep.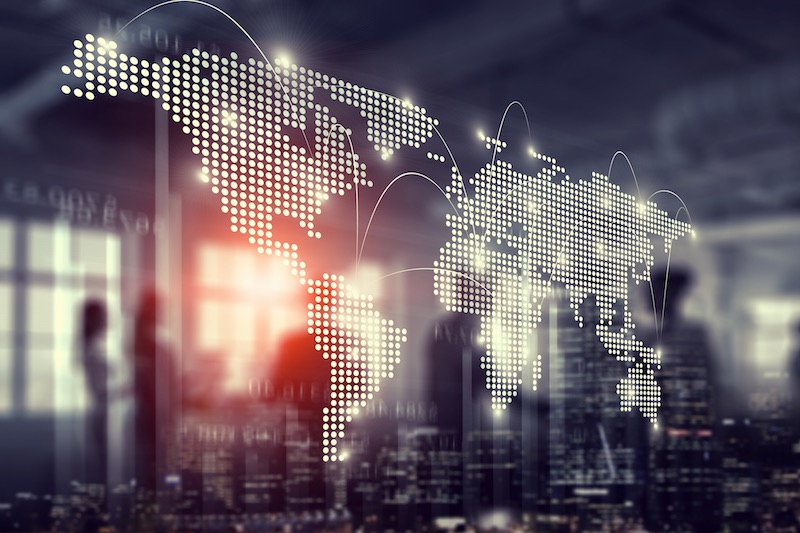 Data Collection Compliance
If you're, say, a music or design software business that has customers or is located in a European Union-member country, the new data privacy requirements that come into effect on May 25 should be top of mind.
The General Data Compliance Regulation, or GDPR, puts the onus on you to safeguard customer data and empowers users to determine how that data is used. Noncompliance with GDPR regulations can result in stiff penalties and exorbitant fines.
The European Union's new data privacy laws are some of the most strict, but the issue of how online user information is gathered and used by companies is increasingly under scrutiny worldwide. Other jurisdictions could soon implement GDPR-like regulations and staying up to date on developments in this space is critical.
Taxes Can Be Taxing
Another side effect of operating in a global marketplace is figuring out what local tax laws are.
You're obligations in Bangkok are different than Amsterdam and keeping track of what must be done where can be a nightmare. As ecommerce becomes dominant, more and more countries are also implementing laws specifically targeting online sales and remaining up to date can pull you away from your primary focus: developing your product and providing the best software and services for your customers.
Payment Processing Pains
Dealing with credit cards as a customer is one thing. Handling them as a seller is entirely different.
Many credit card payment platforms are specifically designed to service large corporations and their prices will reflect that. Finding a billing partner to help at a reasonable price point who is also responsive to small- and mid-sized business needs can be difficult.
And credit cards aren't the only payment system businesses need to support these days.
Since currency and payment methods vary dramatically from country to country, making sure you have an online platform that is flexible, fast and focuses on customer experience is crucial. The marketplace for payment is also in the midst of a large-scale shift, with new ways to exchange money for goods and services popping up constantly.
Handling payment processing as a business can be a way to save money, but you probably want to farm this out to a third party. This is especially true if you want to have your payment system largely automated, as opposed to handling each transaction individually.
Helping Hands
All these hurdles can make your path to success seem more like an obstacle course than a runway.
Fortunately, there are options for you when it comes to back office solutions.
One way to handle it is to farm out different service providers who handle specific back office tasks. There are companies that will advise on tax obligations and handle ecommerce platform customization on an individual basis.
But juggling these relationships can, in turn, become a headache as your business grows.
Rather than dealing with multiple vendors, finding a service provider that can handle both compliance and customer-facing back office services can save time and money. Utilizing a company like FastSpring, which has a suite of tools and services to help optimize your back office functions, can free you up to focus on building your business' core functionalities.
It's made all the difference for business owners such as Dr. Andrew Burnett-Thompson, who runs a software business out of the U.K.
"(It's) very easy to set up, you can have an e-commerce site up and running in less than a day," he said. "For that you get the ability to sell internationally via credit card, PayPal, wire transfer and accept cheque without the need for a merchant bank or registering for VAT in the UK or EU. In other words, it's a one-stop-shop for e-commerce particularly suited for software vendors and startups."
Check out their website to Learn More about their offerings.
Disclosure: As an Amazon Associate, I earn from qualifying purchases. The commission help keep the rest of my content free, so thank you!