Since launching Filmora, back in 2014, Wondershare has been constantly extending the scope of the app's video editing capabilities. The recently launched update, called Filmora9, like each of its predecessors, strikes a fine balance between the abundance of video editing tools and the ease of use, which makes it a near perfect choice for novice video editors and up and coming social media content creators.
The lengthy list of visual effects, a timeline that now supports up to a hundred video and audio tracks, or the full 4K support make this video editing software perfectly equipped for production of different types of videos. Let's take a closer look at some of the features Filmora9 brings.
Editing Social Media Videos Made Easy
After going through the quick installation process, the Filmora9 app icon will appear on the desktop, and you just have to double-click on it to start a new project. Click on the New Project icon to start editing a video from scratch or use the Open Project to continue editing a project you started earlier.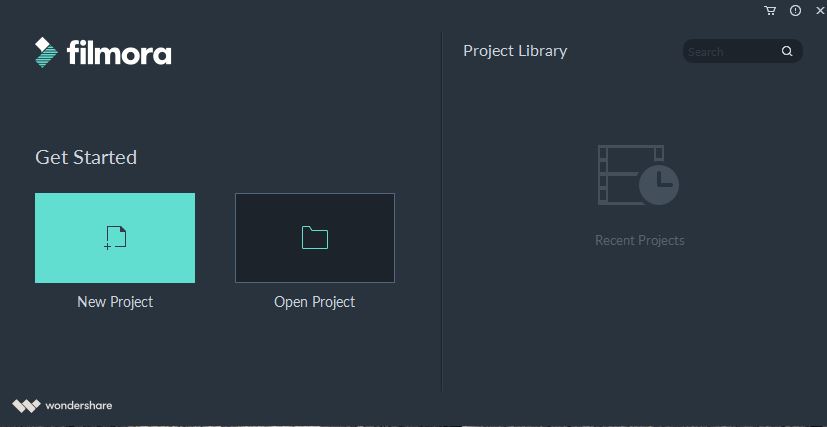 The centrally positioned Media Panel lets you import all media files by simply dragging and dropping from a folder on your computer, while you can import footage directly from a camera or phone and even download videos from Instagram, Facebook or Flickr. Adding new files to video or audio tracks on the timeline is a straightforward process since you just have to drag a video clip and drop it to a particular location on the timeline. As we already mentioned, Filmora9 lets you add up to a hundred of video and audio tracks to the timeline, so you can create complex green screen videos, PIP effects or blend two or more video clips.

The Audio, Titles, Transition, Effects and Elements panels enable you to quickly find a sound effect, choose a song for the video's soundtrack or apply a visual effect to the footage. Besides the rich music collection, Filmora9 also brings improved audio editing capabilities so you can reduce the background noise, control the pitch and decrease or increase the volume on Left and Right channels.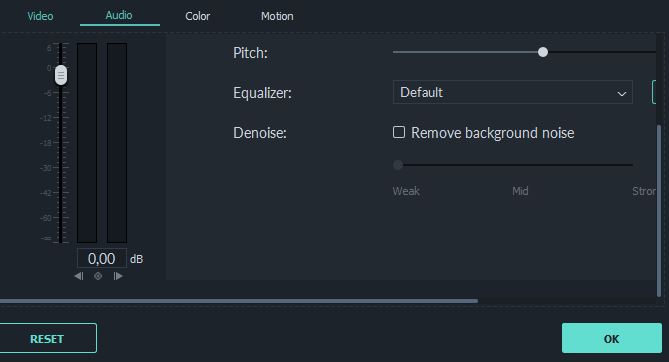 The color correction tools this video editing app offers enable you to enhance colors in your videos almost effortlessly, as you can fine-tune the values of Vibrance, Tint, Temperature or Exposure options among numerous others, on each clip you import into the editor. The best part is that you can create your own presets and apply the same set of color correction tools on multiple projects.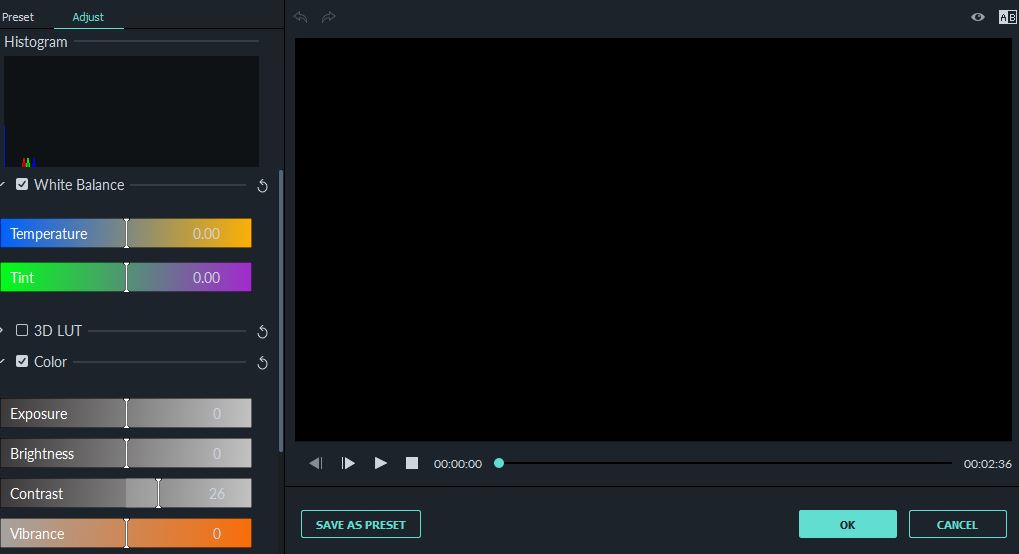 Action cameras are growing in popularity rapidly, so if you like shooting videos with GoPro cameras Filmora9 might be a great choice since it allows you to stabilize shaky footage and perform a lens correction. The app features a list of action camera profiles and you can just select the type of camera you used to capture the footage and the software will automatically correct the fisheye effect produced by a wide-angle camera lens. Furthermore, the Chroma Key effect lets you combine green screen videos with another clip which can be quite useful for gaming videos and all other types of online videos that have a narrator.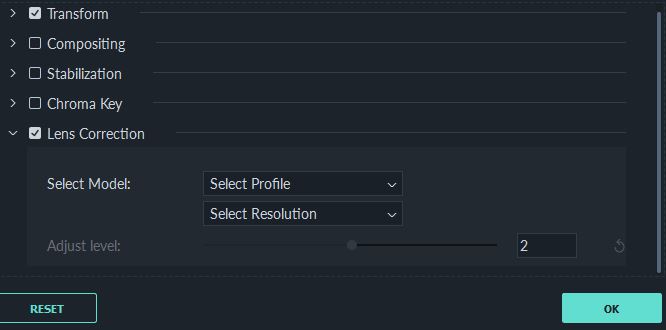 Filmora9's export features allow you to choose the file format, the video's aspect ratio or the resolution of the video you're exporting. Additionally, you can adjust the Encoder, Channel, BitRate and Sample Rate options to ensure that the quality of the video's sound meets the highest standards. The app also lets you export files directly to your account on YouTube and Vimeo platforms so you don't have to waste time waiting for the file to be exported and then upload it to the Internet.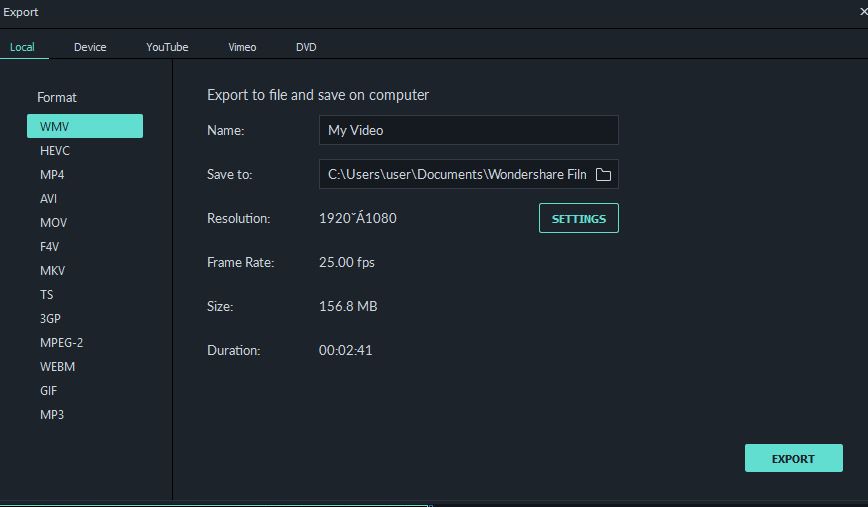 The Filmora's latest update seems as if it is the best one yet because it keeps the intuitive design of the previous versions of the software while providing new more powerful video editing tools. Using this Wondershare's video editing app can be a great way to learn how to edit video professionally or to produce new content for your social media channels. In my opinion, Filmora9 is a versatile video editing app for both Mac and Windows operating systems that has a lot to offer to both skilled and inexperienced video editors. Filmora9 offers you all the tools you're going to need to create a viral video, but it is up to you to discover creative ways to use these tools and make videos that will attract thousands of views.
Disclosure: As an Amazon Associate, I earn from qualifying purchases. The commission help keep the rest of my content free, so thank you!