If you have interest in e-bikes, you probably heard about Fiido. This is a direct-to-consumer Chinese company founded in 2016 and they had some successful campaigns on Indiegogo. The latest campaign for the Fiido X raised more than $1.5 million in late 2021. People love this e-bike because it finds the right balance between aesthetics and riding experience. At this time, the bike is officially available in the US for $1,799 and you can use a coupon to get $200 off.
Disclosure: This is a sponsored post. We were compensated to publish this article on our website.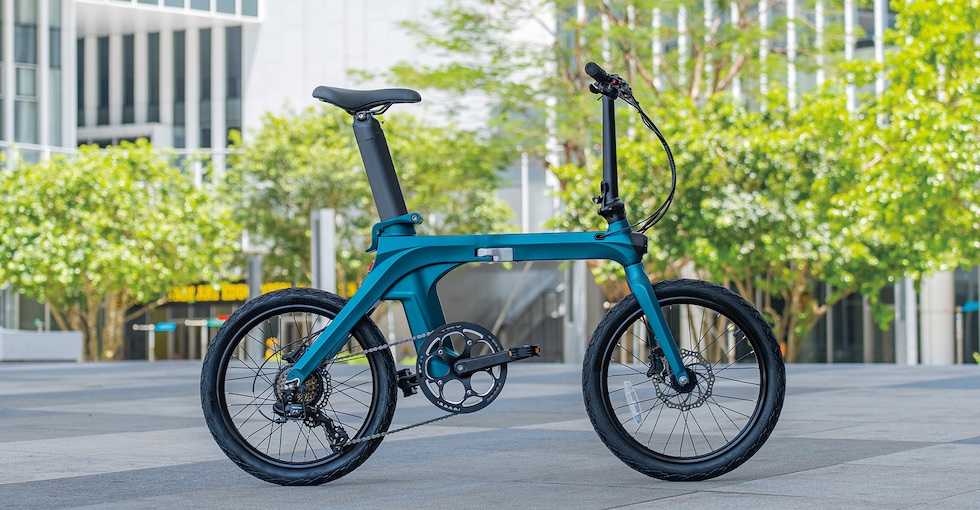 Specifications
Electric System
Fiido System
Battery
417.6Wh
Battery
DMEGC 18650
Battery Cycle Times
800 times
Charging Time
7 hours
Operating Temperature
-10°~50°
Security System
Fiido Security System
Display
LED with USB Charging Port
Sensor
Torque Sensor
Max speed
250W version: 15.5MPH(25KM/h)
350W version: 19.2MPH(32KM/h)
Gear System
Shimano 7 Speed
Motor
250W Brushless Geared Motor
350W Brushless Geared Motor
Power Assisted Range
250W version: 130KM / 80.7Miles
350W version: 110KM / 68Miles
Brake System
Hydraulic Brake
Frame Material
Magnesium Alloy
Net weight
19.8KG
Input Voltage
100~240V
Crank
52T
Tires
20"x1.95 inch
Folded Dimensions
794 x 350 x 803 mm
Unfolded Dimensions
1490 x 587 x 1070 mm
Design & Build Quality
The Fiido X stands out of the crowd with its unique stylish design, it is totally different from many ugly e-bikes on the market. It has received numerous compliments for its design and build quality. The bike is almost ready to use out of the box; Basically, you just need to take it out, unfold it, attach pedals, charge the battery before first use, check some essential parts, and hit the road. It features a visually striking one-piece magnesium frame, therefore, there is no welds and the bike looks sleeker than ever. Other nice design elements are the hidden folding structure, aerodynamic design that reduces wind resistance, and a premium removable seat tube battery seated on a sliding track, allowing for cordless battery connection.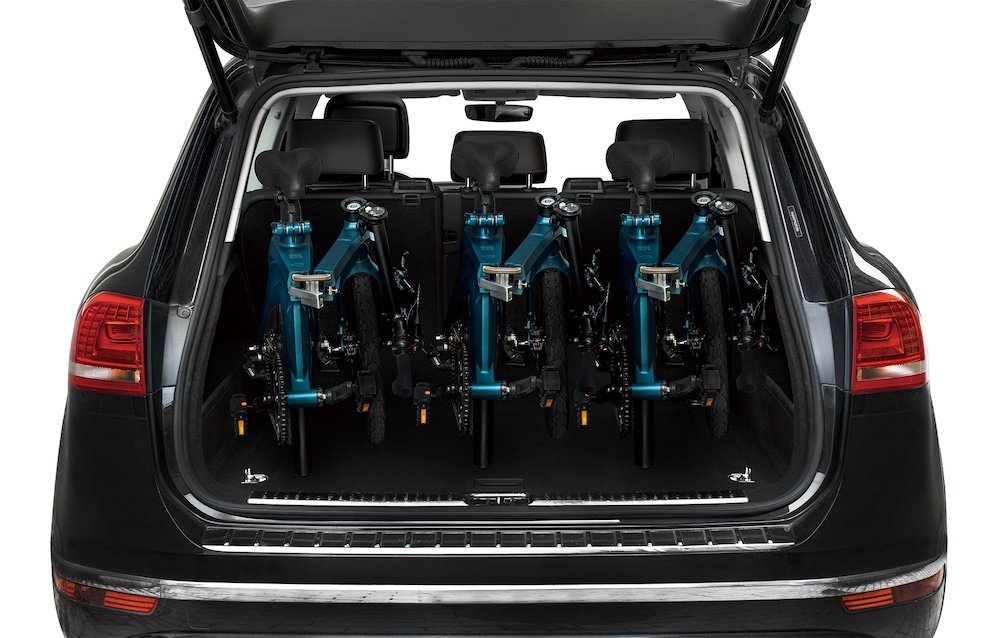 The bike uses 20-inch tires and I am very impressed with its compact design. You can fit 3 of them in the trunk of a SUV. The seatpost height can be adjusted to get the right riding posture; It can fit riders from 5.0ft to 6.5ft tall. This is a folding bike and this version is also improved with a new frame. You can quickly fold it for easy storage and transportation. It has the EN15194 EU safety certification, so the frame is stronger and riders won't have to worry about frame failure. It also includes hydraulic disc brakes that add to the safety with their superior stopping power.
Riding Experience
The bike has a 250W and 350W version but only the 350W is available at the moment. This is not the most powerful motor on an e-bike but it is more than enough for most average users. It can reach the maximum speed of 19.2 mph and help you ride uphill with ease. This is a low-resistance silent rear-hub motor which is quite easy to ride even without the power on. Another huge advantage is that the Fiido utilizes torque sensor instead of cadence sensor; This sensor measures how hard you are pedaling and provides a smooth transition, so you won't see the electric motor kick in abruptly. Riders might totally forget that they are riding an electric bike as it feels just like a regular bicycle.
Battery
The battery range of the Fiido is quite impressive at 68 miles for the 350W version or over 80 miles for the 250W version. A full charge takes around 7 hours and since the battery is removable, you can take it out and recharge in your workplace, library, or apartment.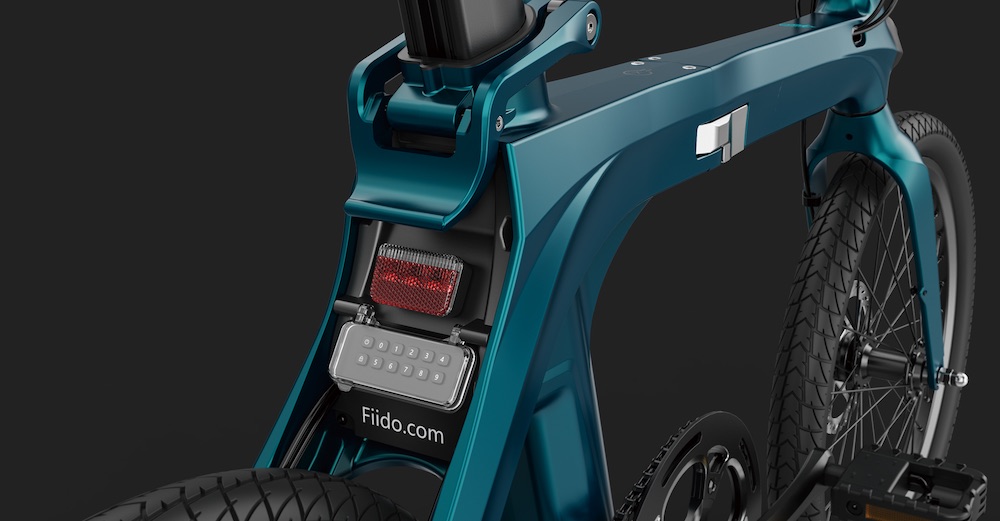 Security
The biggest concern of any e-bike owner is theft. E-bike is an expensive property while being lightweight and portable, therefore, it has become a new target for thieves, especially in big cities. The Fiido X is equipped with a keyless security system and allows you to lock it without a physical key. It uses a smart code lock, so a thief would need to know your code to unlock the electric power.
All in all, the Fiido X is designed for portability and carless commuting. It is ideal for city dwellers who have limited storage space and don't want to rely on public transportation, or for people looking for a portable bike that could fit in their car. It is available for $1,799 and you can use the coupon on the product page to get $200 discount.
Disclosure: We might earn commission from qualifying purchases. The commission help keep the rest of my content free, so thank you!