Facebook never failed to make the most curious headlines. Sometimes, weird. This time, the social networking titan's recent acquisitions, including the planned buy of WhatsApp, have been brought out to light by fresh reports about its ambitious project to beam the Internet onto the people worldwide from unmanned aerial vehicles and lasers.
To make the initial steps more credible, Facebook has recruited, or poached, aerospace and communications experts from the Jet Propulsion Lab at NASA to design, build and deploy the Connectivity Lab, a fleet of solar-fueled UAVs and satellites that will be developed to spread access to Internet across the regions where connectivity is scarce. The laser beams will serve to amplify the Internet speed that will be provided by satellites in low-Earth orbit.
Facebook plans to build drones that can stay aloft for several months at a time to deliver Internet to suburban regions and the aircraft fleet will work to exchange data with each other through the infrared lasers before the data is transmitted to the ground.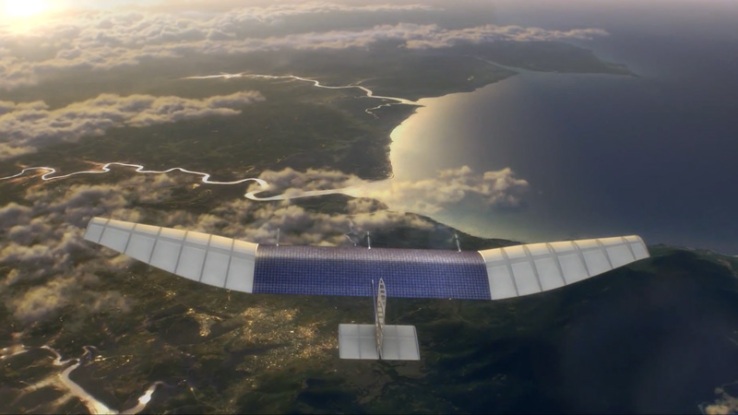 The plan is a major step in Facebook's Internet.org initiative, which it launched in 2013 with the goal of providing Internet access to people in places where there is none such as parts of Africa. It is composed of technology companies such as Nokia and Qualcomm that are collaborating to remove the impediments to the Internet by lowering the cost of access on mobile devices, shrinking Internet data and leveraging fresh technologies. Already, the effort has resulted in more than three million people having gained connectivity.
What we can see in Facebook's effort to bring its technologies up above is an escalating desire to expand its more than one billion users with another two-thirds of the world's population that still have no Internet access by first getting them online.
Zuckerberg also said during the recently concluded Mobile World Congress in Barcelona that Facebook bought WhatsApp for a whopping $19 billion as part of efforts to further its Internet.org project.
And hot on the heels of that announcement, the social media giant has just acquired for $20 million UK-based startup Ascenta, which is renowned for building the early versions of Zephyr, considered to be the first solar-powered UAV that flown the longest recorded time. Its founders will also join the Connectivity Lab project.
But before Facebook can push through with its lofty plans, there is the issue about regulations on free and open access. This is definitely going to shape new rules and ways of living for the whole world population.
Disclosure: We might earn commission from qualifying purchases. The commission help keep the rest of my content free, so thank you!