Facebook has announced the new smart search tool on its website, the Facebook Graph Search. Although it is still in beta, we all have an idea what the new feature is and how we can utilized it.
This post will discuss what Facebook Graph Search can do and how it is different from Google Knowledge Graph, if this could be a challenge for Google Search?
What is Facebook Graph Search?
Basically, Facebook Graph Search is just an advanced site search on the social network Facebook. I am surprised at how some reporters and Facebook staffs are overestimating the new feature. Here we will see exactly what it can do.
It is a normal search functionality and we only can search for content that is shared with us or made public on Facebook. The search will dive into our social graph and return relevant results based on information posted on Facebook. At the moment, the feature is limited to just the 4 categories People, Photos, Places and Interests. Remember how we search for books/articles on e-libraries? We can only search for information in the existing database only and sometimes we can narrow down results by adding some fields such as publishing year, authors, or publishers. Facebook Graph Search is almost the same thing, it is just different that we can input natural language and Facebook will return direct answers. For example, we can ask the following:
Music liked by people who like Barack Obama

Restaurants my friends in New York like.

Photos my friends took in 2013.

Friends of friends who are girl and single in San Francisco.

People who like cycling and are working in my company.
For all irrelevant queries, you will see results from Bing.
The change also means that we have to check privacy settings more carefully because a lot of our information could be made public. Your photos and private information can be found much easier than before, so make sure to revise the settings. The change aims to be a big revenue opportunity for Facebook, so they won't remind you of the privacy concerns.
Facebook Graph Search vs Google Knowledge Graph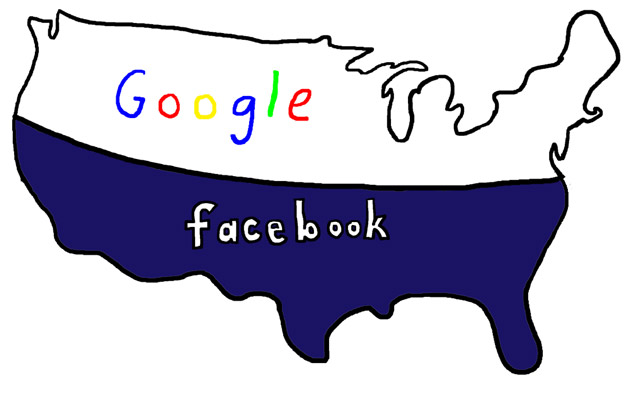 In my view, I see Facebook Graph Search is a very basic feature of Google Search in coming years. They both are using graph to represent the connections between objects. While Facebook is limited to objects like people or places, Google has huge objects including webpages, connections and tons of other data sources that are parsed every second.
The Google Knowledge Graph can receive semantic questions and return direct answers, but of course you can't add more fields because the data here is more complicated. For example, when your query is recognized, you will see a box on the right side or on top of SERPs. At the moment, the Google Knowledge Graph covers nearly 600 million entities and 20 billion facts in categories like sports teams, actors, directors, movies, museums, places, music, etc. Watch the video to learn more about how the Knowledge Graph works.
It is obvious that Facebook Graph Search is not born to be compete with Google, all it does is unlocking and making information on Facebook searchable. Google has already worked on integrating Google Plus more on search results, so I am pretty sure you can see the same social graph on Google soon.
What is your opinion about Facebook Graph Search? Do you consider Facebook as the competitor of Google Search?
Disclosure: As an Amazon Associate, I earn from qualifying purchases. The commission help keep the rest of my content free, so thank you!