If you've followed the news at all recently, you are quite familiar with the privacy issues that Facebook has been plagued with recently. In the end, it usually falls down to the terms and conditions being ignored (by all of us) outlining what Facebook can and cannot share from us.
However, Facebook has fallen due to the pressure and a lawsuit ensued. This resulted in an email sent late in January about money in the lawsuit against Facebook. Chances are, unless you were heavily (I mean, heavily) informed on the privacy issue, you probably thought it was a scam and ignored the email. The few of us that knew about the concerns know that the deal is real and could result in you getting $10 from the company. How? We will go over what all of this is about and how you can collect your share.
Why a Lawsuit, and Why Me?
Ever wondered why your friend was so interested in informing me about a certain brand? Chances are, they were a victim of "Sponsored Stories", a part of Facebook that used services we liked and pretty much turned us into free advertisement for the service. As we all know, celebrities can make millions with product endorsement deals, and well, we don't make a penny with the "Sponsored Stories" on Facebook. Despite improved language in the terms and conditions, Facebook has decided to give users a chance to benefit from the settlement.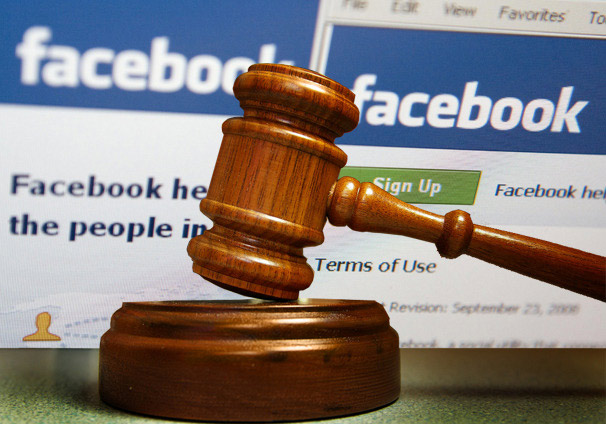 Collecting Your Share
So, how do you collect your share of the settlement? It's quite easy to file a claim and you can even do so online or by mail. If you prefer to do it online, simply fill out your contact information, your Facebook username, and web address (http://www.facebook.com/(your Facebook Web Address) ). You have until May 2nd to apply to collect your $10.
This $10 figure comes from the $20 million Facebook is truly giving out. As you may know, when you are suing an individual, you get a settlement and that money goes to you. Well, in this case,   we have a lawyer who is representing us Facebook users and we are simply applying to be apart of the pot. However, you may be wondering, what happens if too many people get involved!
Informing Too Many Users
$20 million can only be divided up evenly to a certain point. With the large amount of Facebook users, there is a risk that too many individuals sign up. After fees to the lawyers representing us, we only have enough money to be distributed to a little over a million users. We know that a little more than that will sign up for this settlement, if so, Facebook will continue to divide the settlement, even if it's less than $10. However, this is only to a certain point – around $5. More than that, the money doesn't go to anyone but charity.
Benefits of Getting Involved
Why should I get involved if the chances of getting a payout is slim? There are a couple of benefits for both ourselves, the settlement, and public good. For ourselves, there is still a viable chance that we would at least get $5. This isn't much of anything, but the symbolic aspect of getting money because of this lawsuit amounts to something.
Plus, who wouldn't want to even get a $1 from Facebook, there is a bit of a cool factor in there. However, if we garner enough people to join the settlement, if the money goes to charity, then we at least know that the money went somewhere good instead of $5 to individuals who wouldn't do much with it. Lastly, having enough people involved pushes Facebook to provide more tools and services to allow us to get out of Sponsored Stories we don't truly endorse.
Disclosure: As an Amazon Associate, I earn from qualifying purchases. The commission help keep the rest of my content free, so thank you!