You may think of Facebook as scrambling all too hurriedly to deliver high-speed Internet to potential users in emerging economies with the Internet.org project, but there's something in slow speed that gets the social networking site hooked to snail pace mobile browsing.
Facebook has launched the Facebook Creative Accelerator, a program intended to cash in on existing users in countries across the globe where Internet speed for mobile device is slow. Facebook Creative Accelerator aims to help advertisers create text-based mobile ads while taking into consideration the technology and culture of the area in question.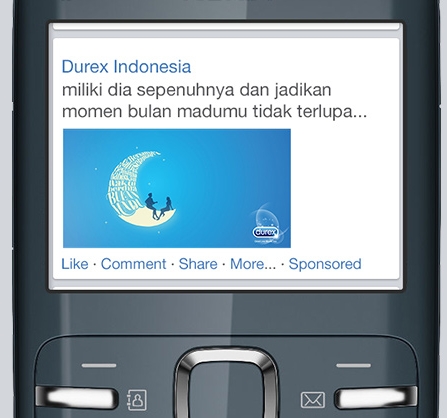 This is just one in several ways Facebook assists companies to build up their brands through mobile ads, which sees the potential of being viewed by billions of users. At present, there are more than five hundred million Facebook users who access the site via mobile devices alone.
According to Facebook, Creative Accelerator seeks to connect brands with people all over the world. This means identifying whether a user is having trouble trying to access Facebook because of a slow Internet speed. In this case, the Creative Accelerator program displays ads without images and tailored for slow connection. This happens when you are using a 2G connection.
The concept is nothing new for most advertisers, as this idea has been in practice for quite some time. However, it has only recently arrived in emerging markets, so the potential for Facebook to generate profit through Creative Accelerator is immense. This markets include India, Indonesia and South Africa, to mention only a few. In other words, it is a win-win advertising scheme for both the social media giant and its advertisers.
This as Facebook users who access the site via their smartphones or tablets are growing in number, and even rely on these mobile devices to access the Internet in general.
On first impression, you would think Facebook is helping users in the developing markets access its service for free. Well, partly so and partly not. It is free, yes. But it is not entirely without gains for Mark Zuckerberg and company. Internet.org is only an avenue to attract more and more users to subscribe to Facebook, which in turn will grow its user base for a greater number of audiences for its advertisers.
Now with the announcement of Creative Accelerator, Facebook is explicit in saying that its intent is all too commercial. Consider: most of its revenue comes from advertising, so expect the company to zero in on that goal with every move and strategy it makes.
Disclosure: We might earn commission from qualifying purchases. The commission help keep the rest of my content free, so thank you!