From using freshwater to clean homes to robotic vacuum cleaners, the industry of house cleaning products has come a long way. Today, it is dominated by a company that took innovation in this industry to the highest level. Eureka came into the picture in the early 20th century, and it marked the start of an entirely new era. It changed the way homeowners cleaned their homes.
With a mission to "make life easier with intelligent cleaning," this company stands at the forefront of innovation and invention of new house cleaning products. Starting with Fred Wardell's innovative portable vacuum cleaners, Eureka today has revolutionized house cleaning with its products, such as Eureka Groove. Currently, its vacuum cleaner catalog includes uprights, canisters, sticks, handhelds, and cordless units.
Efficient House Cleaning in a Budget
The company was founded to add convenience in the lives of homeowners by introducing an entire range of efficient house cleaning products. At present, the products such as RapidClean Pro NEC180, Stylus NEC380, Flash NES510, and the most dominant of them all, Eureka Groove, top the industry with their powerful features. Each of the company's products offers a unique set of features, but they all have one thing in common, they are cost-effective solutions to all house cleaning problems.
Be it corded, cordless, robotic, or multi-function, all Eureka vacuum cleaners lie within $200. They offer features that are powered by the latest technology, some of which are hard to find in any other model. When it comes to efficient house cleaning in a budget, Eureka is the first name that comes to mind.
RapidClean Pro NEC180 – Convenience at Its Best
'Convenience at its best' is the perfect way to define RapidClean Pro NEC180 by Eureka. Weighing less than 6lbs, this model is ideally designed for carpet cleaning. It also eliminates the issue of tangling cords that limit the cleaning area of a vacuum. It is a cordless model with its controls at a user's fingertips. The battery life of this vacuum cleaner is 40 minutes, and the 'easy rest' feature lets users take a break, allowing them to prop the vacuum up on countertops and furniture safely. The dust cup is strategically placed to the front, which lets it lay flat to clean areas under the furniture.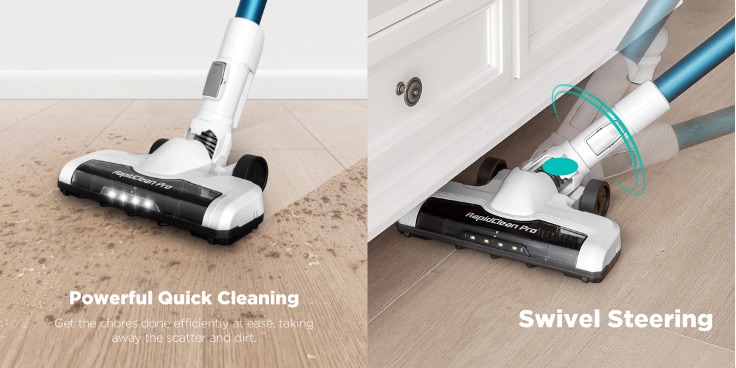 Stylus NEC380 – Making House Cleaning Hassle-free
Designed specifically for homeowners who have both carpeted and hardwood floors, Stylus NEC380 is a comprehensive house cleaning solution. It eliminates the need for an individual to switch to use two different vacuum cleaners for their hardwood floor and the carpeted areas of the house. The features of this model, such as weight, battery life, and lay-flat design, make this overshadow all other models in its category. It offers three cleaning models that can be controlled at one's fingertips. As it is a cordless model, the cleaning area is not limited.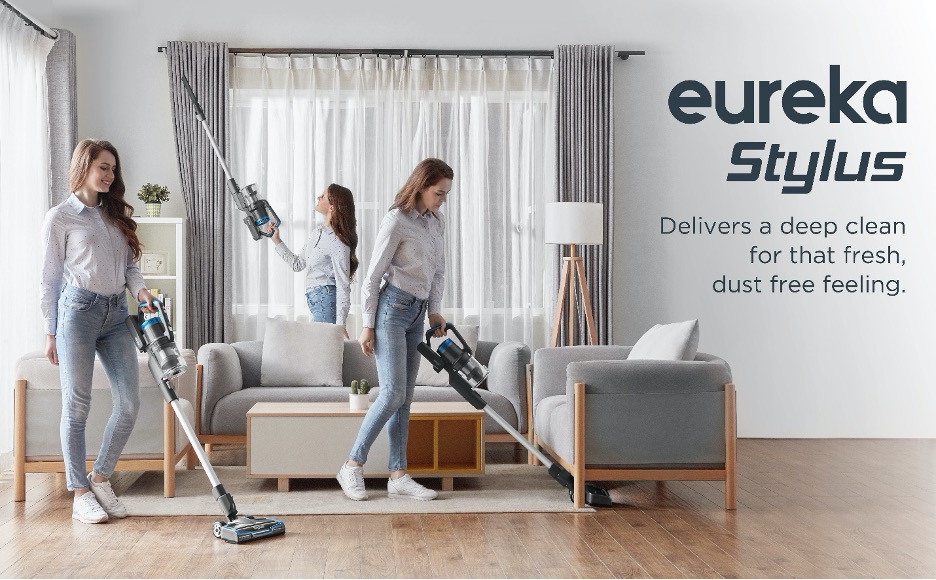 Flash NES510 – A Comprehensive House Cleaning Solution
Lightweight, portable, and easy to store, with Flash NES510, Eureka is addressing all issues that homeowners face while cleaning their homes. While cleaning both carpeted and hardwood floors, this vacuum cleaner also supports above-floor cleaning. The 30-ft long cord allows users to clean the ceiling of the house without any worries. The swivel steering feature turns the hours-long deep cleaning into a matter of a few minutes.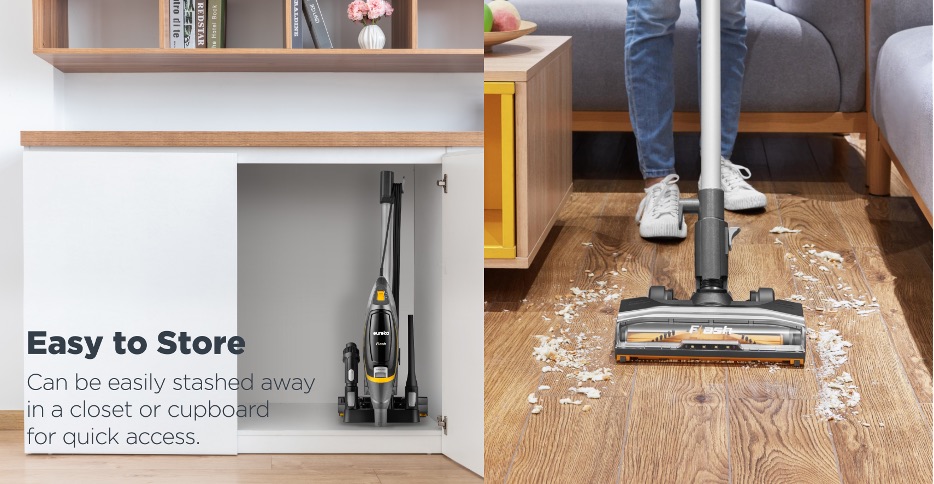 Eureka Groove Takes the Lead
While all products by Eureka are the epitome of smart-thinking and innovation, there is one that takes the lead – Groove. The model dominates the industry as it brings automation in house cleaning by combining the vacuum cleaning technology with robotics. It allows homeowners to clean their houses just the way they want. It can be controlled through the app, remote, manually, and even through voice commands. Using Alexa or Google Home voice control, users can control this vacuum cleaner from anywhere.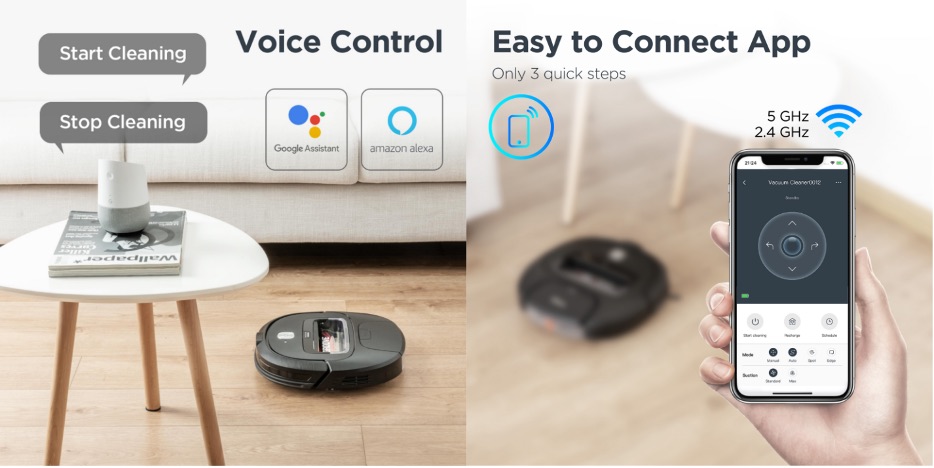 It is a self-charging vacuum cleaner that is suitable for cleaning both carpets and hardwood floors. It is ideal for day-to-day cleaning maintenance that helps homeowners get rid of dust, dirt, pet hair, and crumbs as well.
It is the best option for homes with hard floors. Using this on these floors does not affect its beauty as it is equipped with an anti-scratch brush roll. The feature is added to protect the aesthetics of hard floors. Another one is the GrooveGear climbing wheels, which allows easy transition from hard floor to carpet and over door thresholds.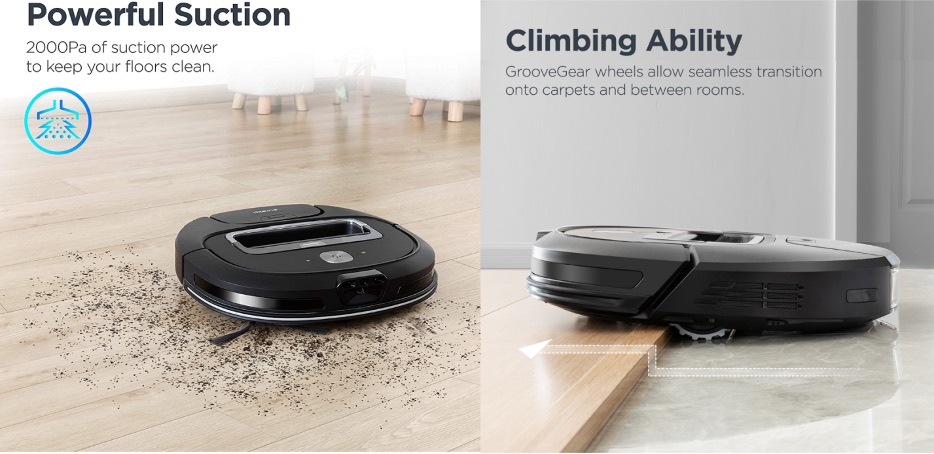 It is due to these features, the robotic vacuum cleaner by Eureka outshines all other vacuum cleaners that claim to be the most innovative. It is this product by the company that redefines house cleaning and adds the highest level of convenience to the lives of homeowners.
Leading the Industry with Innovation as Its Tool
Eureka, which was acquired by Midea in 2017, brings 100 years of innovation to house cleaning. There are several manufacturers, such as Miele, iRobot, Dyson, Honeywell, Sanitaire, Bissel, and others that offer consumers high-quality house cleaning products. But, when it comes to vacuum cleaners, not many brands can compete with Eureka, due to the diverse approach of the company. It has made innovation the focus point of all its products intending to make the lives of the consumers full of convenience. The research and development department of the company is what helps it outshine the emerging brands. The company understands consumer needs and designs solutions that address those needs while keeping the factors of cost-effectiveness and quality in check!
Disclosure: We might earn commission from qualifying purchases. The commission help keep the rest of my content free, so thank you!