With nearly 3 (three) million apps in the Google Play Store, simply by running the numbers, we can easily estimate that most of them aren't worth our and your time. So how do you cut through the trash to find the apps you really need and the apps that are really interesting?
We will compile the list of apps that are essential for Android users. These range from media apps, games, to tools, to simple housekeeping fare. No matter what section of the Play Store they came from, they all hold at least one thing in common: they deserve a spot on your phone.
So here we go:
1. CamScanner – CamScanner is world's No. 1 mobile document scanning and sharing an app with over 100 million installs in more than 200 countries and regions. With this fantastic app, you can scan, store, sync and collaborate on various contents across smartphones, tablets, and computers. It is a mobile scanner that allows you to scan anything you want and to optimize scan quality (crop, enhance, make picture lighter, darker etc.). After you are finished with editing your picture you can share those documents in JPEG or PDF format with others (via social networks, email attachment…). This free app is simply amazing. Note: There is Premium Subscription that allows you some extra features and that will cost you $4.99 per month.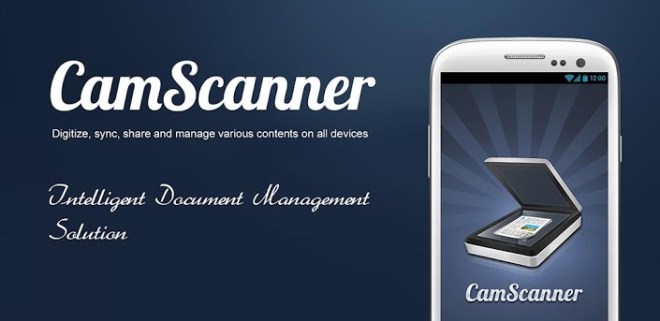 2. Duolingo – This is one of the most popular and well-known tools for learning a language online. It offers numerous language courses for English speakers. Big pro on this app is that is really easy and fun to use. You set up a profile, chose your language and off you go. At the moment Duolingo offers 20 language programs that are fully finished and mature, which is impressive for a completely free service. Duolingo isn't perfect, but it must be on this list as it is free, it is fun and it will make you happy for hours.
3. Yummly – My wife is a chief and she can cook a perfect meal from 3 or 4 ingredients that she finds in our fridge. On the other hand, I fail so miserably at kitchen-related stuff that it is painful to watch. The yummly app is perfect for people like me. At Yummly every recipe is accompanied with a very nice picture of how the end result is supposed to look like. The details screen will also include information about ingredients, calories and the time it takes to do the recipe. This app has one of the most beautiful user interfaces you will ever see, and it is really user-friendly. So Yummly is a superb choice if you are looking to improve your culinary prowess.
4. Yelp – Since its launch in 2004, Yelp has developed into a superb mobile app that you can not simply rate restaurants, hotels and other establishments, but you can also make reservations and much more. With the app, you can search for different locations nearby, filter and find places you are interested in, and the app also gives recommendations for great spots to check out that are in your neighborhood. This is another excellent completely free app that you just need to have on your mobile device.
5. Pocket – Pocket is one of the best-known "save it for later" apps – allowing users to instantly save and store content they find interesting for reading when they have more time. At the moment Pocket, no have 17 million registered users, and one billion items have been saved to its repository. The basic app is free, but you can have the premium version that cost $44.99 per year. In premium version, you will get a permanent library of all articles and pages you save.
6. Weather Timeline – There are thousands of weather apps on the market, but Weather Timeline is really one of the best. It is a simple app, with a nice simple, elegant design. Well, there is a catch… This app isn't for free, it cost you around $0.99. However, it's well worth the dollar we spent on it, and if you're in the market for a better weather app on Android, or at the very least, a better weather widget.
7. Flamingo – Ragging battle for the best Twitter app is on. Google Play store is flushed with apps but in general only few of them dominate. Flaming is a really interesting app, created by the same guy who created Weather Timeline, and it cost the same, for $0.99 you will get the really solid app. Flamingo is better designed than the official app and runs really nice.
8. Clash Royale – Same developer made Clash of Clans. Clash Royale is nothing similar to Clash of Clans. Here you will collect and level up cards, build decks and then go in one-on-one online duels with other players. It is super fast and addictive online multiplayer game. What's clever about the game-play is that it's all so simple to learn and play with. You drop units in, and they follow their behaviors without any other command. After just a few fights you will be ready for new challenges and better players. Developer Supercell did a miracle here in making Clash Royale be the perfect multiplayer mobile game. The game is free with in-game purchases.
9. Headspace – We live in a stressful world. Meditation has been touted as an effective way to manage stress, so this app is fantastic for those who would like to have their small meditation place on their mobile phone. Headspace is one of the most popular mobile meditation apps available today. But this is the app that isn't free. Headspace gives you free Trial for 10 days and after that Headspace costs $12.99 per month, about $95.85 per year or $399.99 for a lifetime. Still, Headspace has a lot of good sides: numerous meditation sessions, most sessions can be programmed to last 3, 5, 10 or 20 minutes. A thing that we don't like is price and lack of ambient music in-app.
Disclosure: We might earn commission from qualifying purchases. The commission help keep the rest of my content free, so thank you!