Security is of prime importance for netizens, especially with the risks all around. There is a potential risk even if one has protected his or her online accounts. Any person who has access to your computer can get your passwords and bookmarks. It's not necessary to explain how catastrophic that can be! Firefox and Chrome users, check out 3 ways by which you can secure the bookmarks and passwords.
Security for Firefox
Link Password for Firefox
This system will encrypt a URL and save it as a bookmark. It's a pretty simple add-on and it makes one enter a password for viewing a web page, thus securing it.
Link for downloading the add-on: https://addons.mozilla.org/en-US/firefox/addon/link-password/
To enable this password-protect feature for a URL, go to: Tools -> Link Password -> Make New Password Link. Now enter a password of your choice and that's it – the URL is protected! It is a clever trick to restrict access certain content from some users, say children.
Similar thing can be done for the bookmarks. Simply right-click on a bookmark and then encrypt it. It works for a folder of bookmarks too. An amazing feature of this add-on is that it will protect the links and bookmarks even if someone uninstalls the add-on! But always remember that one needs to re-install the add-on to decrypt the URLs.
Security for Chrome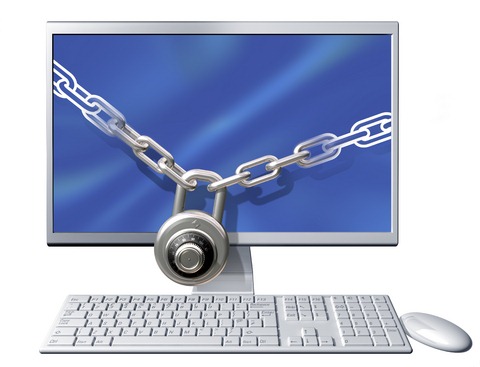 Google Chrome does not have a security which is as good as Firefox. Previous Firefox users now using Crome do miss the 'Master Password' facility. In Chrome's case, you won't find any extension to protect just the password and the bookmark, but there are extensions that will secure your browser.
Simple Startup Password
This plug-in is useful if you want to secure the browser from any kind of access that is unauthorized. All you need to do is just simply type the password once. Everything else is taken care of. Every time you run the program, it will ask for a password. If the password is wrong, the browser window closes instantly! Your browser is thus well-protected.
You can change your password through the plugin settings; but if you forget it, then there is no option than to uninstall the program and re-install it.
Download it from: https://chrome.google.com/webstore/detail/ojoalkffommhmdmbohjphohoejjmgepc
Secure Profile
Quite a handy extension. It allows you to secure your chrome profile. It's simple. You just have to enter a new password after installing the extension. That's all. After this, each and every time you access that profile, you will be asked for the password. Again, if you enter the wrong one, the browser closes down. You can secure various chrome profiles in this manner.
But this feature is somewhat disadvantageous too. Instead of stars or hashes, the password is displayed in simple plaintext. Moreover, if someone manages to run Chrome through a command line, he can disable or uninstall the extension and your profile will no longer be secure. But in the end, something is better than nothing and so you can use this plugin to secure your info to some extent.
Always remember, secure your data properly and be careful!
Disclosure: As an Amazon Associate, I earn from qualifying purchases. The commission help keep the rest of my content free, so thank you!