The Encase protective case for Google Nexus 9 is the first case I use for my new tablet. I expected it could stay on my Nexus for a long period of time because it looks so promising with some cool features. Let's check it out.
Overview Video
Design and Features
The Encase case is not simply a protective case, it can be used as a stand and it is also equipped with a Bluetooth keyboard to help you type faster. I had very good impression of the case at first sight, it is quite lightweight and slim, somewhat similar to the Touch Cover for Microsoft Surface tablets.
While the front cover sports a wireless keyboard, the back cover features a unique Origami design which can be transformed into a stand for your Nexus. You just need to fold the two corners together, they will be magnetically snapped together to create a stable stand. To attach the Nexus 9 to the case, there is a strong adhesive on the back cover, so you will just need to stick your tablet to this part. The design is very clean but it absolutely can't protect as well as snap covers or leather cases covering all sides of the Nexus.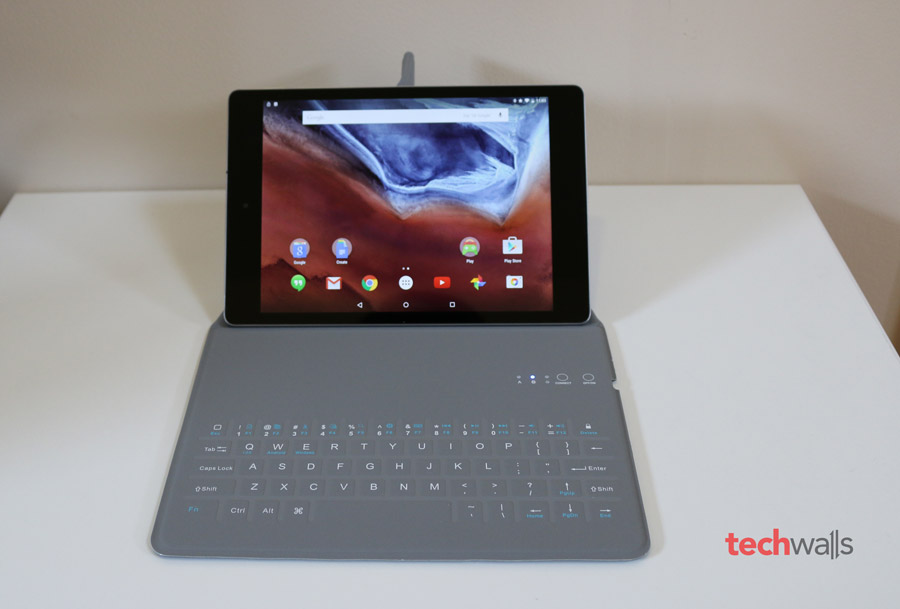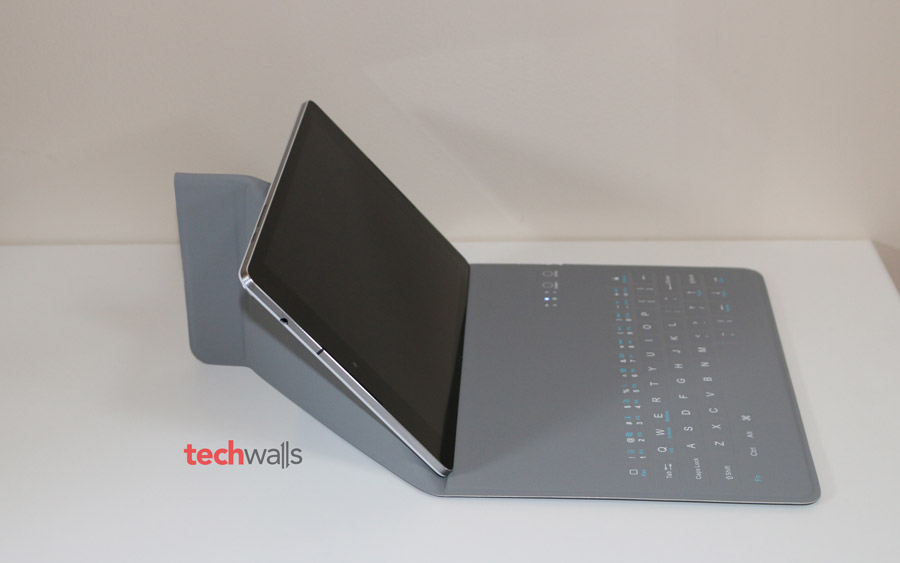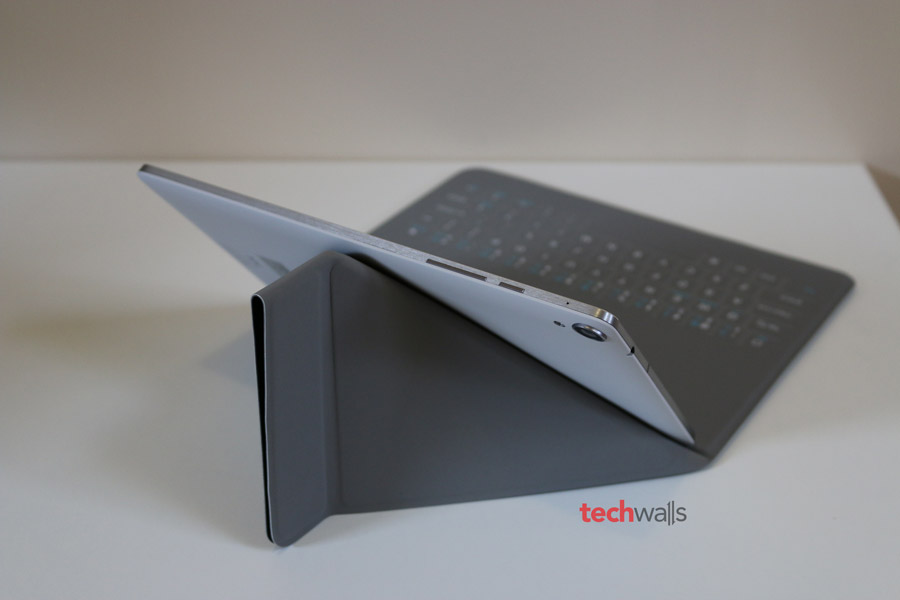 Another issue is that the case seems oversized for the Nexus 9. As you can see in the image below, the case is too big and I guess it is designed for 10-inch tablets.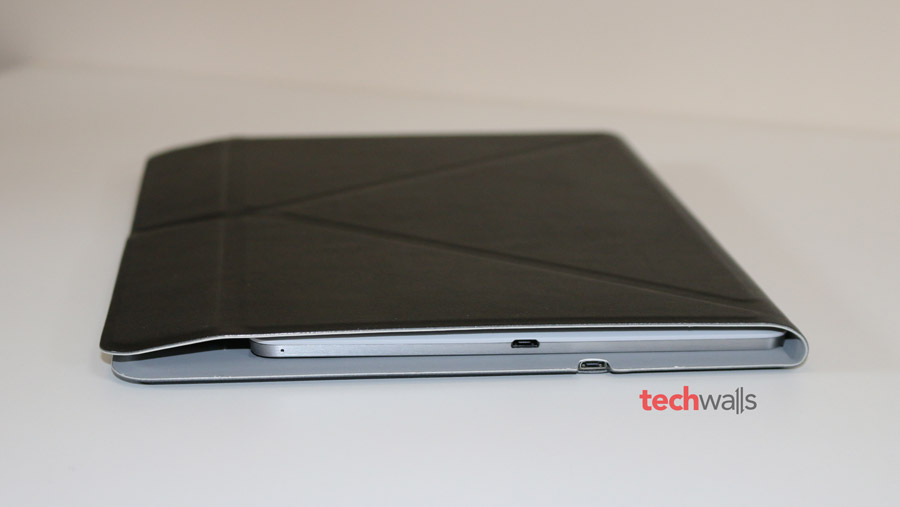 The keyboard on the front cover is very thin, it even includes a mini-USB jack to charge the Bluetooth keyboard, the USB cable is included in the box. In my test, I had no problem connecting the keyboard to my Nexus 9 and the keys respond very fast, just like when I type on my laptop. However, the issue is that I hate typing on an almost flat surface. This is similar to the Touch Cover as I always have to look at the keyboard to find the correct characters. It is also different to the Touch Cover in a bad way, the keys are not pressure sensitive at all. All the keys are quite stiff and I often have to press them with a significant force to type a specific character. Therefore, this is far from ideal in terms of ergonomics.
Besides, I also hate to charge the keyboard all the time. A full charge takes around 4 hours and it could last just over 24 hours.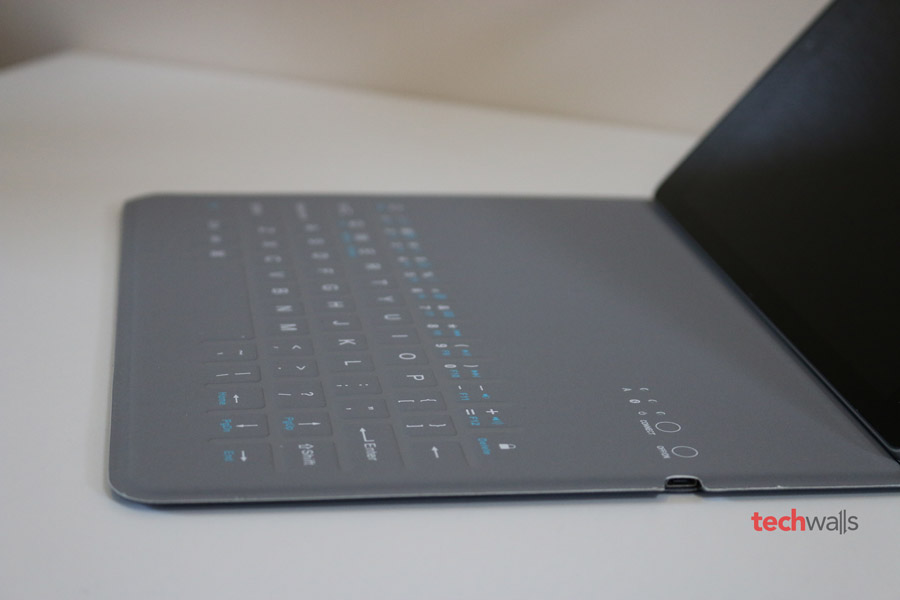 The Encase Google Nexus 9 Wireless Bluetooth Keyboard Case is available on GearZap for £34.99. I can't recommend this case for Nexus 9 users because it is simply not designed for this tablet.
Disclosure: We might earn commission from qualifying purchases. The commission help keep the rest of my content free, so thank you!