Many inner-city residents, deal lovers, tech aficionados, and/or trendsetters know about the electric scooter craze that's sweeping cities across the country and the world. Because of the many advantages and benefits they provide to riders, electric scooters are completely redefining city transportation. More and more individuals are joining the movement with each passing day, and it's certainly not too late for you to get in on the action.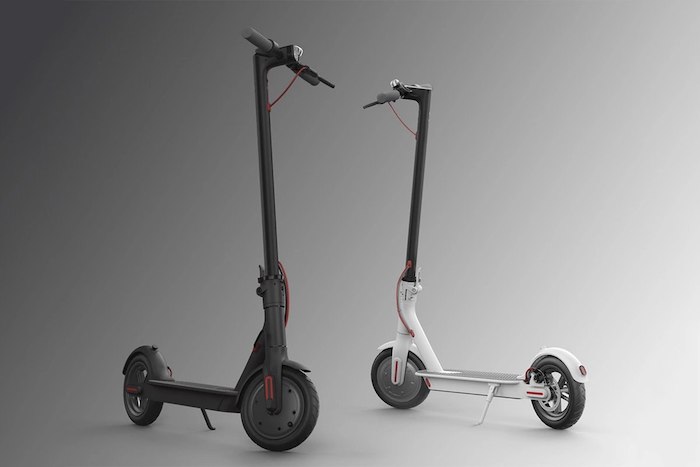 However, if you've not operated an electric scooter before and/or are skeptical of its ability to serve as a viable form of inner-city transportation, the following perks and selling points should convince you to join Team Scooter as soon as possible.
Let's take a look at how folding electric scooters are changing inner-city commuting!
5. Fuel Savings
Fuel is costly—particularly when inner-city roads are congested and traffic speeds are reduced to a crawl. Electric scooters, as their name suggests, are charged with electricity; no gasoline, oil, or inconvenience are required from you. Accordingly, you can save a considerable amount of money on fuel, as cities' start-and-stop traffic ends up burning a lot of gas, and electricity is comparatively affordable.
4. Insurance Savings
It should also be noted that inner-city residents can save a tremendous sum on insurance by traveling via electric scooter. You're undoubtedly aware, either from firsthand experience or media depictions, that traffic in cities can be very, very overwhelming. This potential frustration coordinates with well-populated roads and many out-of-town drivers to render insurance rates incredibly high.
You can save a ton of money on insurance by commuting with an electric scooter. Depending on where you live, you might be able to bypass the insurance and registration processes altogether; other cities yet require residents to register and insure their electric scooters, but the cost of doing so is miniscule compared to that of registering and insuring automobiles.
3. Ease of Use
Electric scooters are remarkably easy to operate. This point refers to the relative ease with which you'll be able to ride your scooter and the stress-free experiences you'll have on the road. Again, you'll need to check your city's laws and statues, but inner-city scooter riding is easy and efficient, and it allows riders to weave and pass through traffic that is otherwise standing still—just as motorcycle riders frequently do.
2. Low Upfront Cost
As if the aforementioned savings weren't enough, you'll also be able to purchase an electric scooter for much less money than is required to own—or lease—an automobile. Reputable and reliable electric scooters cost anywhere between $100 and $500; precise pricing depends on your area, the model at-hand, internal components, and more.
However, even assuming that you pay the maximum, $500, for your scooter, you're still saving thousands upon thousands of dollars that would have otherwise gone towards a car. Inner-city living can be expensive, and consequently, every saved dollar counts. Many riders purchase an electric scooter and put their car payment towards rent!
The financial benefits of electric scooters have played a very large part in their becoming more popular and prominent in inner-city areas.
1. Fewer Parking Problems
Finding a parking spot—or paying for a parking spot—can be a real pain in inner cities, and that doesn't just refer to the amount of money that you'll spend while doing so. Rather, it refers to the hassle that you can incur while attempting to pinpoint a spot that's close to your home.
In some cities, parking is in such high demand that there simply aren't any nearby full-time spots available for locals; they'll need to park further away, hunt for spots on the street, and/or rely more heavily on public transportation.
Electric scooter owners, inversely, can leave their rides on bike racks and bring them indoors upon arriving home. You won't find any hassle or frustration in the process. Hopefully the listed reasons successfully illustrate why electric scooters are becoming so prominent in inner cities. Thanks for reading, and remember that there's never been a better time for you to become part of the movement!
Disclosure: We might earn commission from qualifying purchases. The commission help keep the rest of my content free, so thank you!