eBay has become my least favorite place for shopping, especially during the holiday season. In the past year, I've bought just 15 items on this site, mostly from well-known sellers. Surprisingly, I still ended up with a scammer when I purchased an extra Google Nest Hub for my kitchen. This is already the 2nd time I've got scammed here. The last time happened a few years ago when a seller sent an empty box to my home address. I managed to get the money back but my PayPal account was limited permanently.
How Did I Get Scammed on eBay?
This time, I encountered a new kind of scam. Before purchasing the item, I checked the seller's feedback ratings; They had nearly 100% positive feedback and he has been eBay member for about a year. I was quite confident with the purchase because I didn't think I would have bad luck another time. Unfortunately, I soon realized this is another scam.
The eBay seller didn't respond to my messages and I had not received the product after the delivery date. Since the item was not received, I was covered by the eBay Money Back Guarantee. I went to my eBay order to open an item not received case; It said that if the seller couldn't show proof of delivery, I would receive the full refund. Suddenly, the seller sent me a Fedex tracking number which shows delivered a few days ago. Of course, I didn't receive anything and the seller kept ignoring my message. The shipment facts are quite convincing as the package weighs 10 lbs and the city and state are accurate, so the shipment seems to be valid. However, I found it suspicious because it was shipped from a nearby city in the same state as mine.
I contacted Fedex to find the package and figured out it wasn't sent to my address, it was a nearby address with the same zip code. That means the city and state showing up on the tracking info are still accurate. No one, except the seller, could view the full address, therefore, eBay would still consider this a successful delivery. I tried to ask eBay to step in and help but kept seeing this error:
"Oops, we had a technical hiccup. Please try again later".
This is a well-known error on eBay but it still hasn't been fixed for years. The only solution is to call eBay to escalate the case via phone call. This could take hours since you would have to explain the situation to different agents. Some people were lucky to get the refund but some are required to send extra documents like a police report or a mail from USPS, UPS, or Fedex to prove the package was not delivered to the correct address. The eBay customer service is quite terrible and I didn't waste time with them. A day later, eBay closed the case automatically with an option to appeal. However, eBay would deny the appeal most of the time since tracking showed delivered to correct zip code and didn't require signature.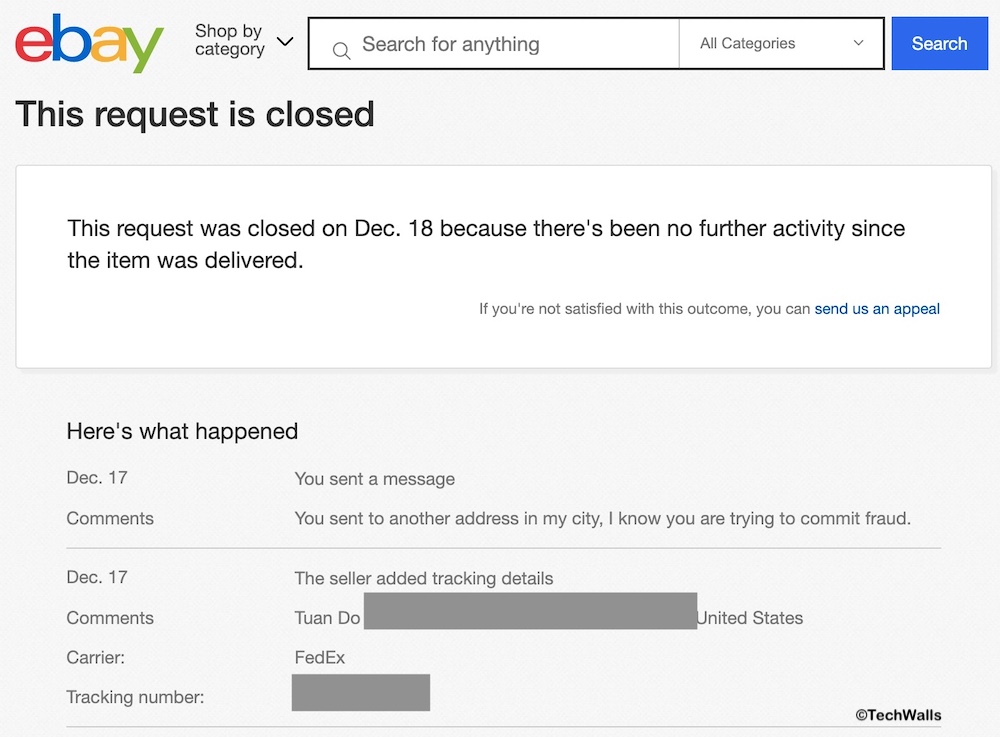 How I Got Full Refund in 1 Day?
In case you can't escalate the case or eBay decide the case in seller's favor, you can file a dispute with the payment method you used for the transaction. I used PayPal, so I went to Resolution Center, clicked on Report A Problem, selected the transaction, then chose I didn't receive an item I purchased.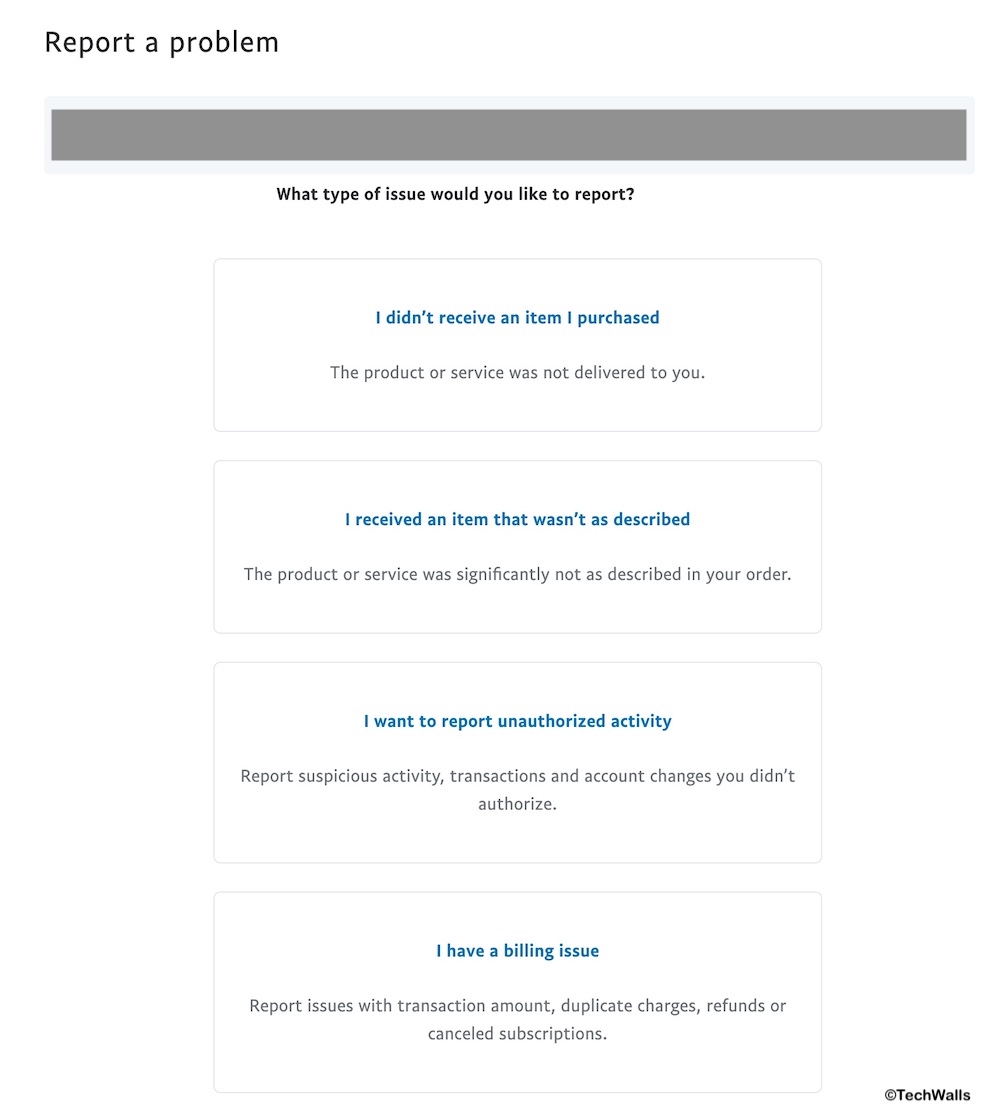 In the final step, I uploaded the eBay order confirmation and added more details on how I was scammed. After I submitted the dispute, PayPal notified me that it would take nearly a month to resolve it.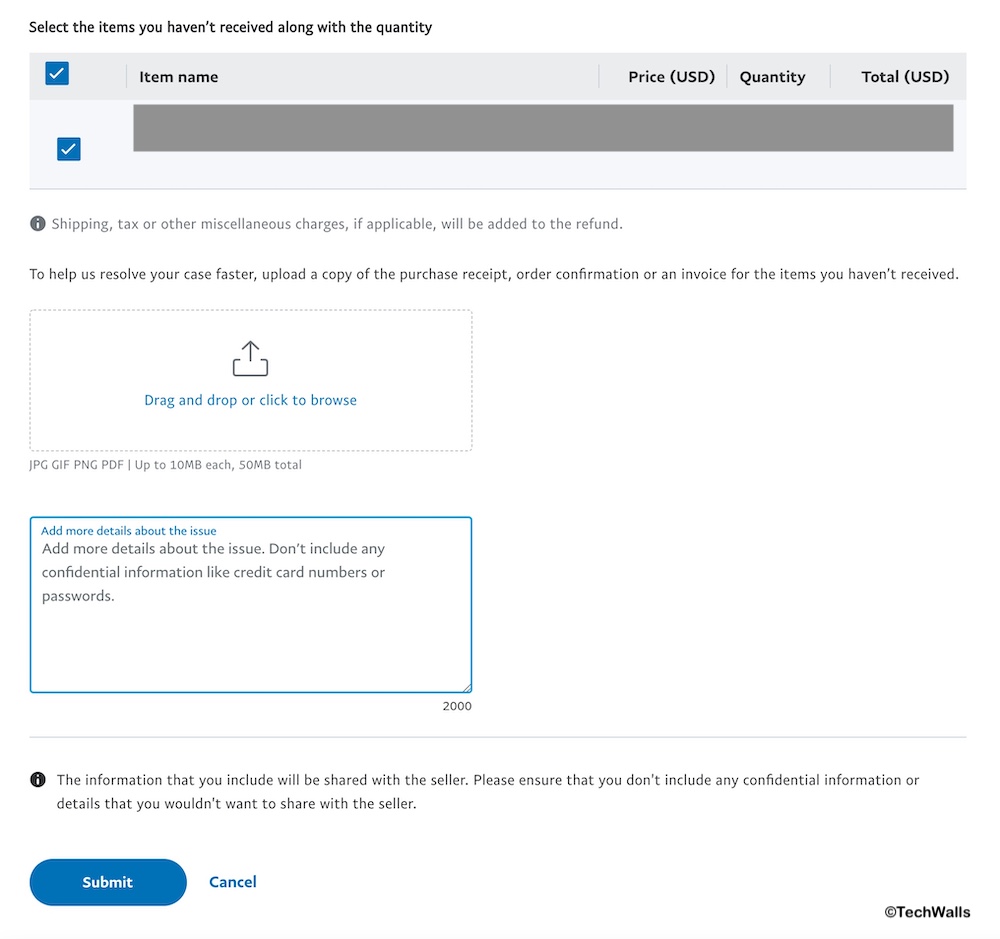 Surprisingly, PayPal concluded the case just a few minutes later. I received an email saying it was decided in my favor.
We reviewed the case you filed on December 17, 2020 and have decided in your favor. We've issued a refund of $128.56 USD to you. It may take up to 5 days for this refund to be reflected in your PayPal account or bank statement.
Obviously, PayPal didn't manually reviewed this case. Instead, they decided in my favor because this seller committed fraud repeatedly in a short period of time. Tons of negative feedback in the past week also mean a lot of PayPal users filed a dispute to this account; Therefore, PayPal automatically gave the decision to protect buyers.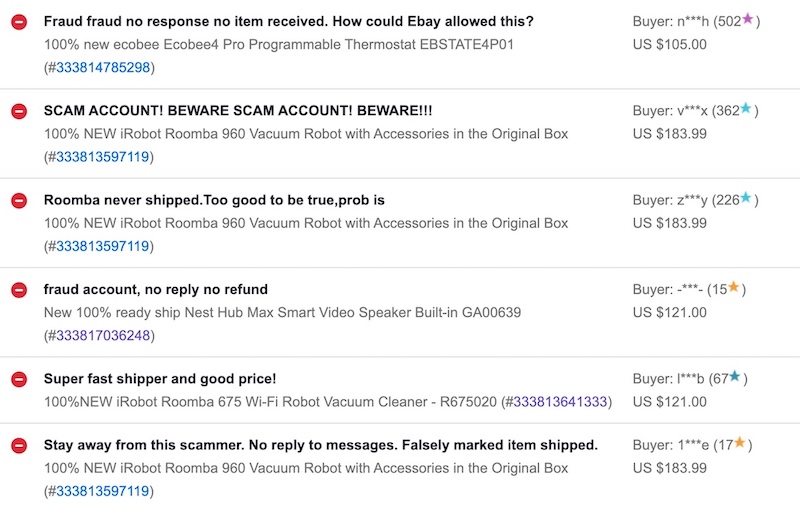 My guess is that this eBay account was hijacked; The hacker tried to obtain a large amount of money, move or withdraw it to his bank quickly before both of the PayPal and eBay accounts are suspended. He sold products way under market value so he could receive payments as fast as possible.
I was lucky because this seller committed a widespread fraud affecting hundreds of eBay users. The amount of disputes towards this PayPal account is huge and therefore, I received the refund automatically. In case a seller use this trick occasionally, for instance, once every 100 transactions, it will be much more complicated to request the refund from PayPal. The best way to protect yourself is making payment with a credit card via PayPal. By doing so, you will get 3 layers of protection: eBay, PayPal and your credit card company. If you lose the dispute with eBay and Paypal, your credit card company will side with you most of the time.
Have you got the same experience with an eBay seller? Share with us in a comment below.
Disclosure: As an Amazon Associate, I earn from qualifying purchases. The commission help keep the rest of my content free, so thank you!