People are more worried about effects of air pollution in recent years and that's the reason why air purifiers can be found in most households. I started using Dyson air purifiers since they released the first Dyson Pure Cool air purifier in 2016. I love their products not because they are the best performing ones but because they have a sleek design and know how to incorporate multiple functionalities into one product. The Dyson Pure Hot+Cool Cryptomic HP06 is one step closer to a perfect air purifier. Let's check it out.
Unboxing Video
Design & Features
The Dyson HP06 is the upgrade from the HP04 which was released last year. There is almost no difference in design between the two products except from the color change. The Dyson Cryptomic HP06 comes in two color options which are White/Gold and Gunmetal/Bronze.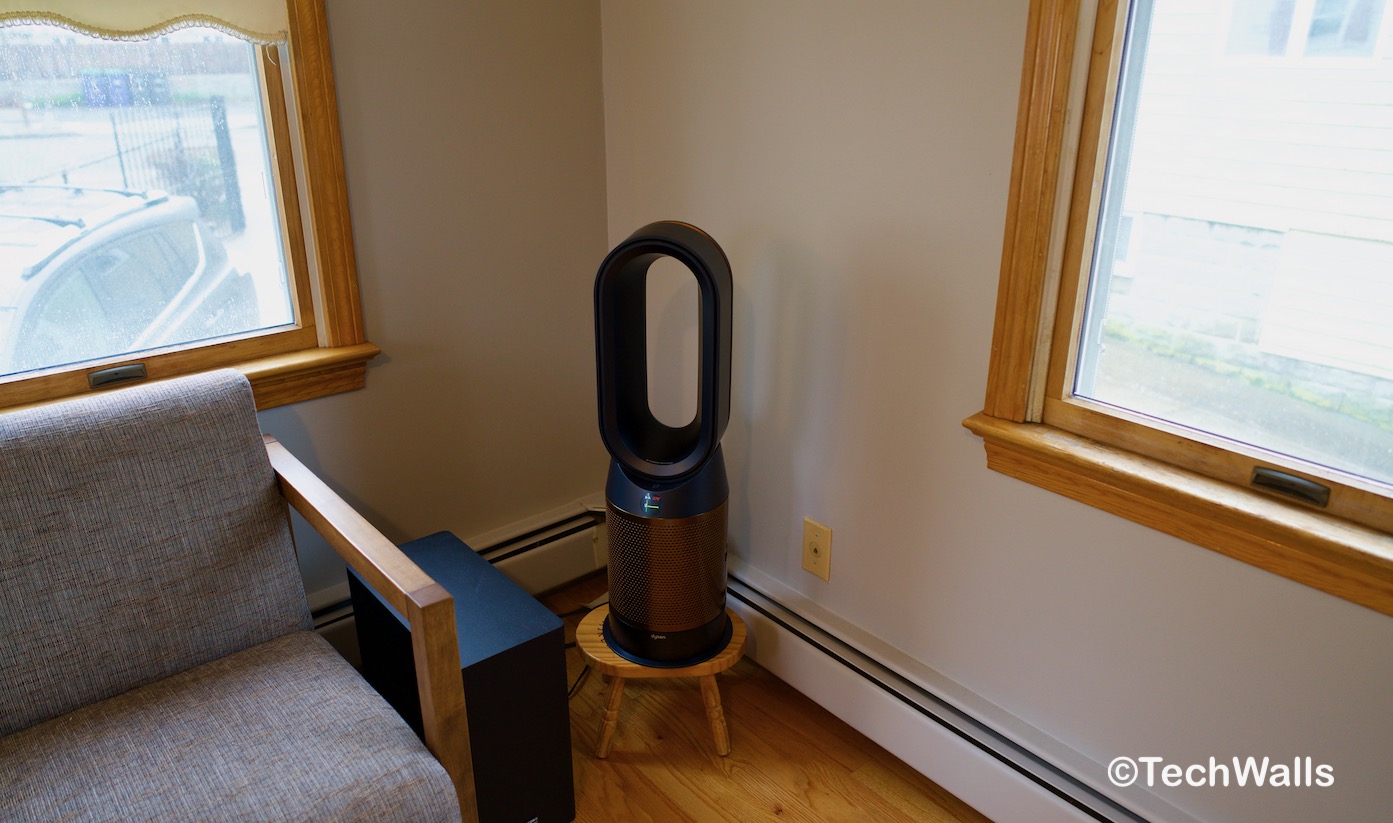 In terms of hardware and functionalities, the HP06 is still an air purifier, a bladeless fan, and an electric heater. The only new feature is the fancier filters. The new filtration system includes a HEPA filter that captures 99.95% of ultrafine pollutants, an activated carbon filter to remove gases, and the new Cryptomic filter to destroy formaldehyde.
If you haven't heard of formaldehyde, it is a widely used chemical found in building materials and household products like composite wood products, paints, coatings, cosmetics, carpets, etc. Everyone is exposed to small amounts of formaldehyde; Short-term effects could be eye, skin, throat, or nose irritation while higher levels of exposure are associated with certain types of cancer.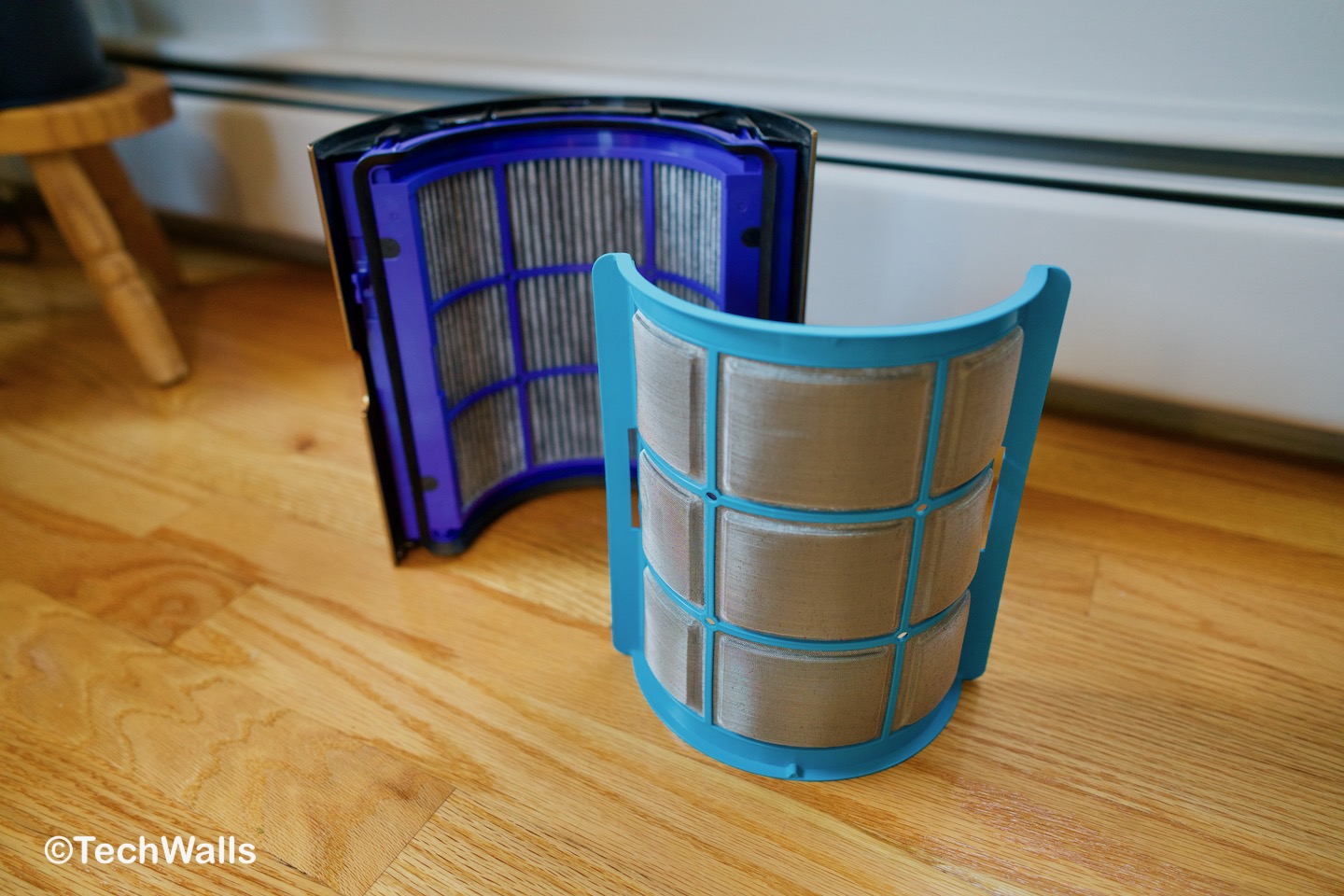 Formaldehyde is 500 times smaller than PM0.1, so it is much more challenging to deal with. Most air purifiers on the market, including the previous HP04, use a deep-bed activated carbon filter to capture formaldehyde; Unfortunately, the filter would become useless once it is clogged up with formaldehyde on the surface. After a short period of time, that chemical would bounce off the filter and come back to your room. The new Cryptomic filter on HP06 has a unique coating with the same structure as Cryptomelane mineral; It will not only trap but also break down formaldehyde molecules into water and CO2. Some tests have been carried out to measure the effectiveness of the Cryptomic filter. The testers used professional equipments to measure the amount of formaldehyde and saw positive results after just about 5 minutes.
If you use the air purifier in the winter and are worried that the air could make you cold, you can use the backward airflow mode to project the air through the back of the machine. You can also turn on the heat to warm up your room; The heat function works pretty well and I still use it occasionally even when my house already has a gas heating system. I can feel the hot air immediately, after just a second or two after turning the Dyson on.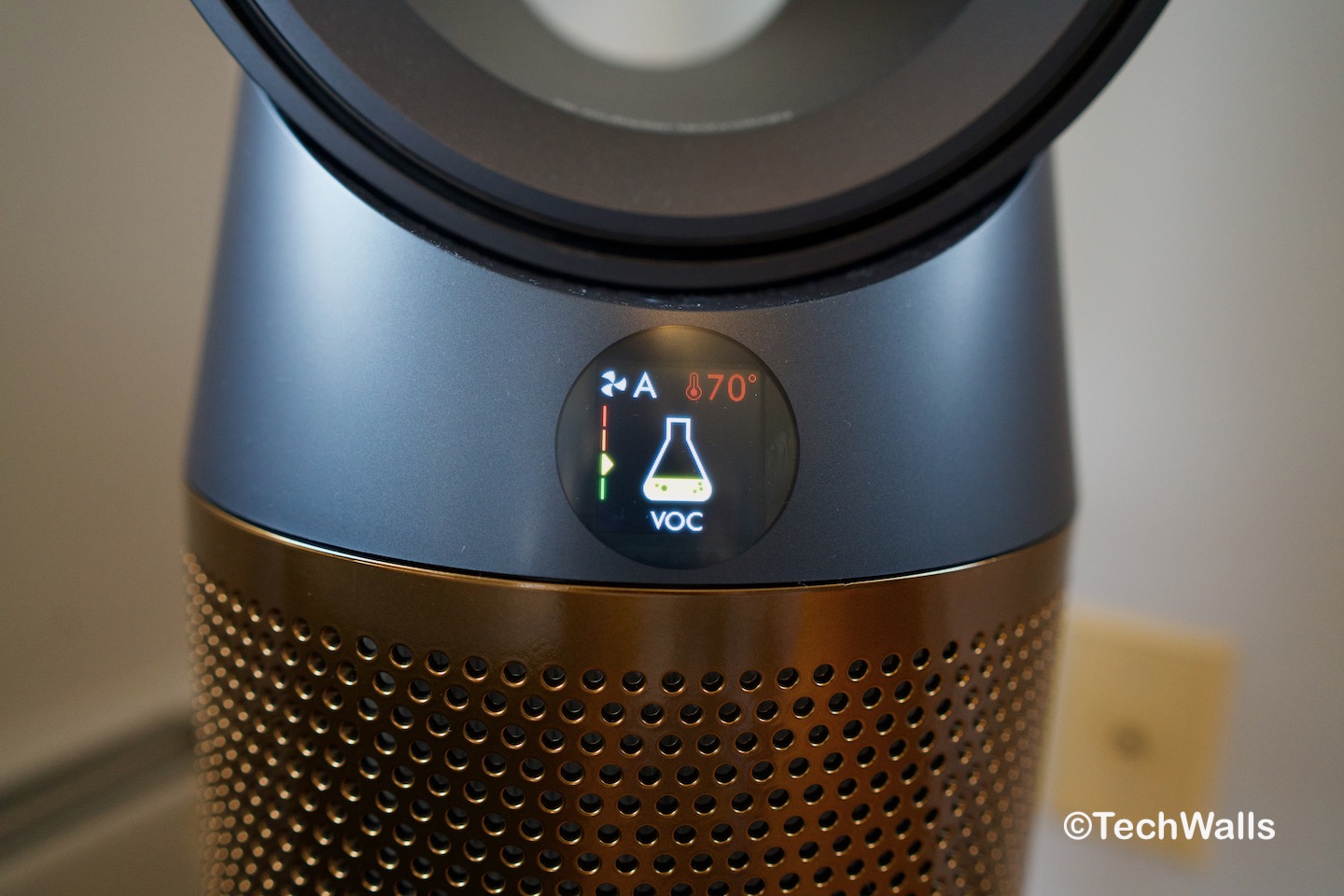 The LCD display on the front is very useful as it displays all important information without the need of opening Dyson Link app on your phone. You will be able to track the air quality, PM2.5, PM10, NO2, VOC, check air humidity and room temperature, or check filter's condition. For more advanced tracking and settings, you will need to use the app. The only downside is that the Dyson doesn't tell you the condition of formaldehyde in your room although this is its selling point.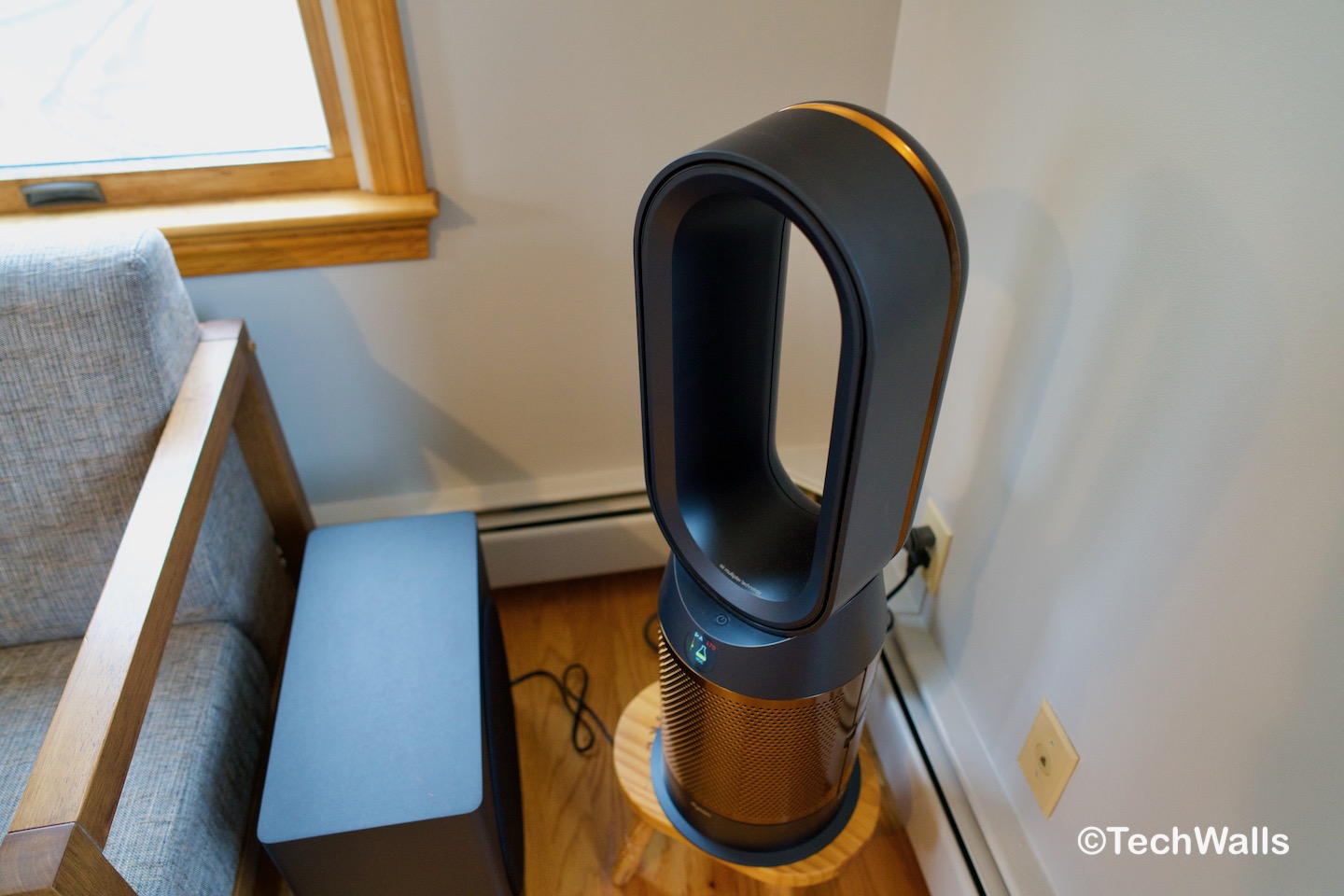 The air purifier supports voice control with Amazon Alexa and Siri. However, only Alexa is natively supported so you can control the Dyson or check air quality easily. Notice that the high-end Dyson doesn't support Apple HomeKit, so it is a little complicated to control it with Siri; You will need to create Shortcuts manually by creating a command and a preset setting for the Dyson to apply. Either when you use Alexa, Siri, or the app, you can't control heat setting because of the safety standard UL 1278 required by the US government; You can only change heat setting with the remote control. Another limitation is that Google Home is still not supported although it has been requested by users over the years.
The Dyson HP06 has worked flawlessly since I started testing it 2 months ago. There is nothing to complain about the product and it is really great to know that my indoor air quality is improved further with the new filtration system. We at TechWalls highly recommend the product if you can afford it.
TechWalls Rating
Design - 8.5
Features - 9
Air Purifying - 9.5
9
Great
A sleek and high-performing air purifier.
Disclosure: As an Amazon Associate, I earn from qualifying purchases. The commission help keep the rest of my content free, so thank you!