More than 33 years ago (exactly in 1979), James Dyson was the pioneer to bring cyclone vacuum cleaner to life and it was a big achievement in the market. The technology has become so popular and products from Dyson continue to prove its leading position that no one can reach.
Their recent products have brought cyclone vacuum cleaner to a whole new level and Dyson calls it the Radial Root Cyclone technology. Today, we will review the Dyson DC41 animal upright vacuum cleaner.
The cyclone technology of Dyson is claimed to be provide twice the suction of any other vacuum. Technically, if you are using a conventional vacuum cleaner, you will see that it is still using a bag to trap dust. Some other bagless vacuums also have to use a central filter to trap fine dust. Therefore, once pores in the bags or filter are clogged, your vacuum will drop suction power and almost can't work properly anymore.
This is totally different on Dyson's vacuum cleaners. The Dyson DC41 doesn't have any bag or filter system. It shots high-speed airflows into the collection vessel in a spiral path, so the dirt particles will be whipped by a centrifugal force. Therefore, the dirt will be extracted from the air and collected at the bottom of the vessel. We don't need to replace any bag, filter and the suction will still be powerful even when the dirt stacks up within the cylinder.
Unboxing Video
Watch the video below to see my unboxing video and how the technology works.
Design
There are some special design elements such as the Ball technology, it helps us steer easily and all engines and ducts are kept here. So, the design is very clean and there is no clutter at all. Many parts of the vacuum are made from polypropylene reinforced with 20% glass fibres and high-impact PC-ABS. These materials will make the Dyson DC41 durable and much more lightweight.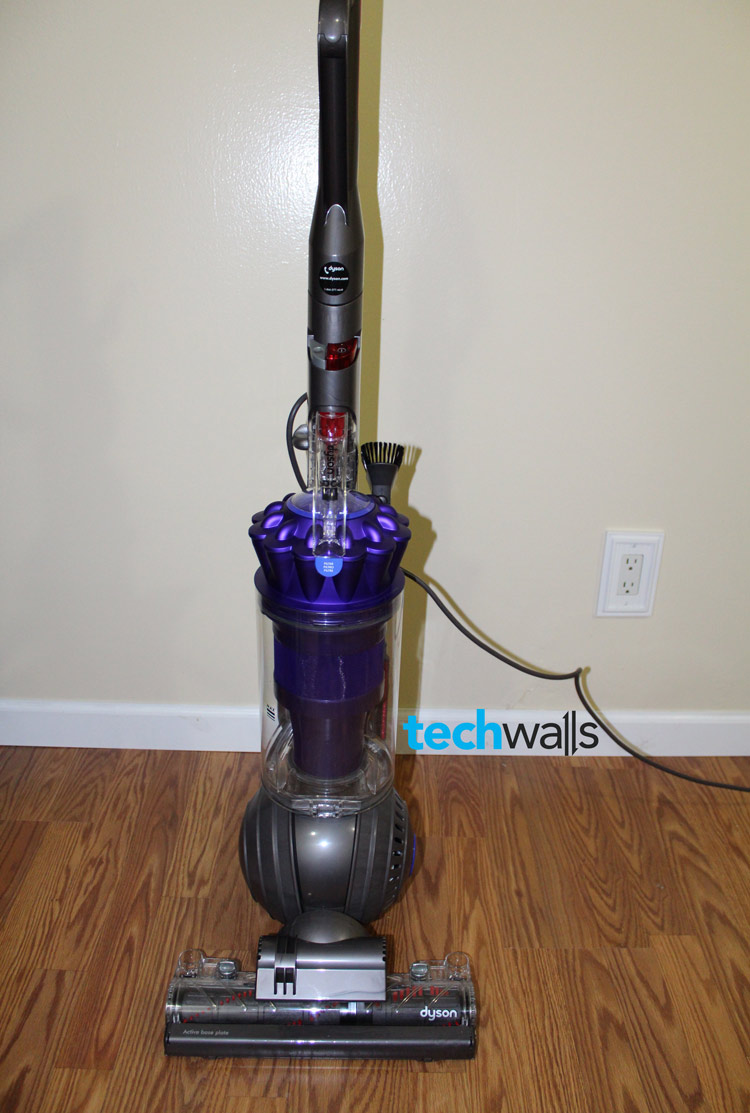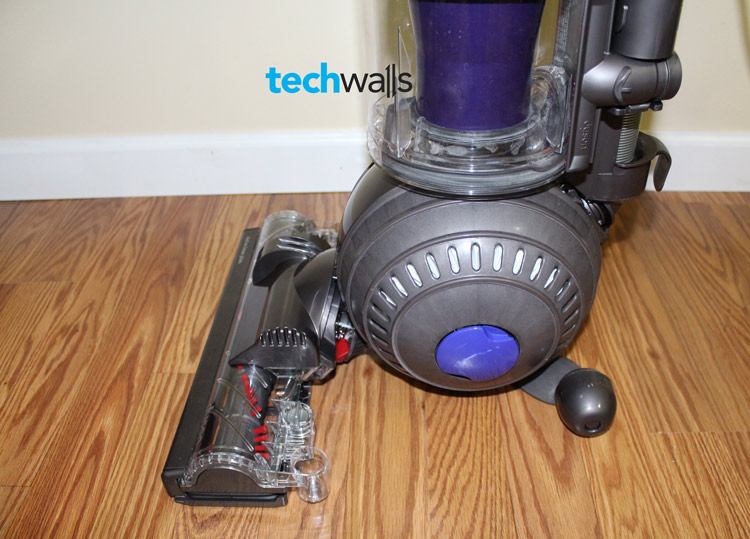 There are also some more useful attachments and tools along with the vacuum. The tangle-free turbine tool is very helpful in removing hair from your sofa and carpets. Other extra tools like the Combination tool or Stair tool could help us remove dirt from corners, edges, any any space that is hard to reach.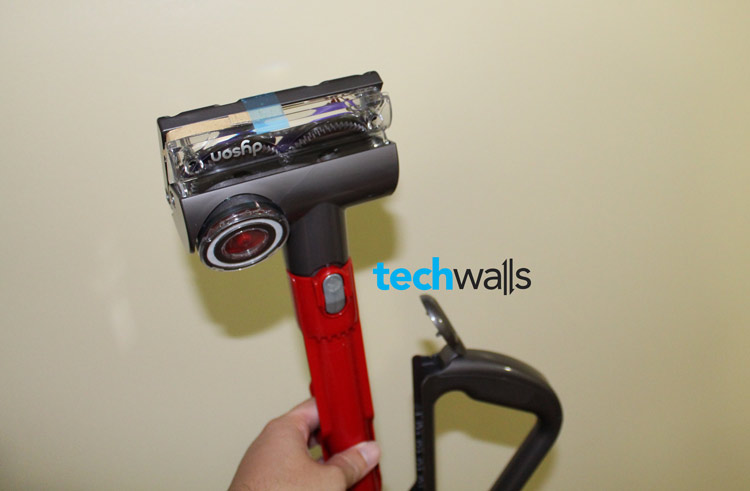 I'm very impressed with suction power of the Dyson DC41. It works well on carpets as well as hard floor. I used my old vacuum every week but it's never sucked as much as when I use the DC41. All dirt, dust, small papers and hairs are captured into the bin. Check out the collection bin after I clean my house.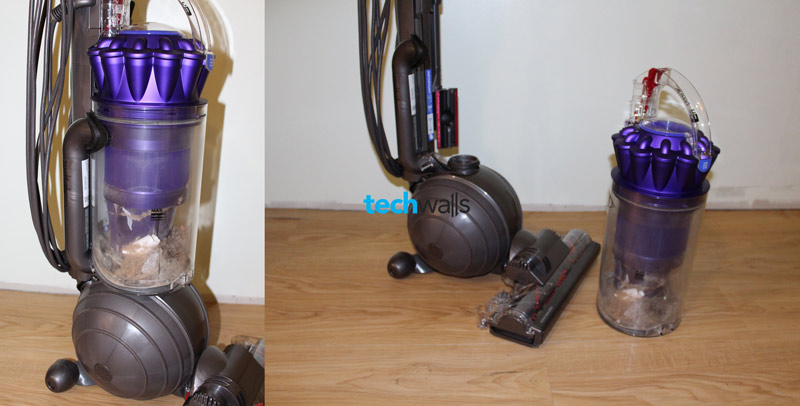 It works very efficiently and it is also very easy to empty the bin. You just need to click on the release button to open the bottom and release all dirt inside.
Pros
Very powerful suction power.
Work well on both carpet and hard floor.
Lightweight.
Useful extra tools.
Easy to steer the cleaner head.
Easy to empty the bin.
Cons
The attachment hose is so stiff that it will pull over the vacuum to your position. So, you will always need one hand to keep the vacuum stand still.
The power button and the button to turn on brush bar seem to stick together. So, each time I turn on the vacuum, the brush bar is automatically turned on. Then I will have to turn it off to clean hard floor or delicate rugs.
The Dyson DC41 is currently listed on Amazon for less than $369. Overall, this is a great choice, especially you are using carpets and want to get rid of dirt and pet hair. There is only one minor downside as I mentioned above. Otherwise, this is a must-have appliance for any household.
Disclosure: We might earn commission from qualifying purchases. The commission help keep the rest of my content free, so thank you!