The Dreo ChefMaker Combi Fryer is a revolutionary kitchen appliance that has transformed home cooking into an endeavor of restaurant-grade precision and taste. This appliance is so much more than just an air fryer that has become so popular in the last few years. I loved my previous air fryers but the Dreo brings the technology to the next level – it's a comprehensive culinary tool, offering multiple cooking modes, smart controls, and cutting-edge technology that works harmoniously to deliver consistently superior results.
What's In The Box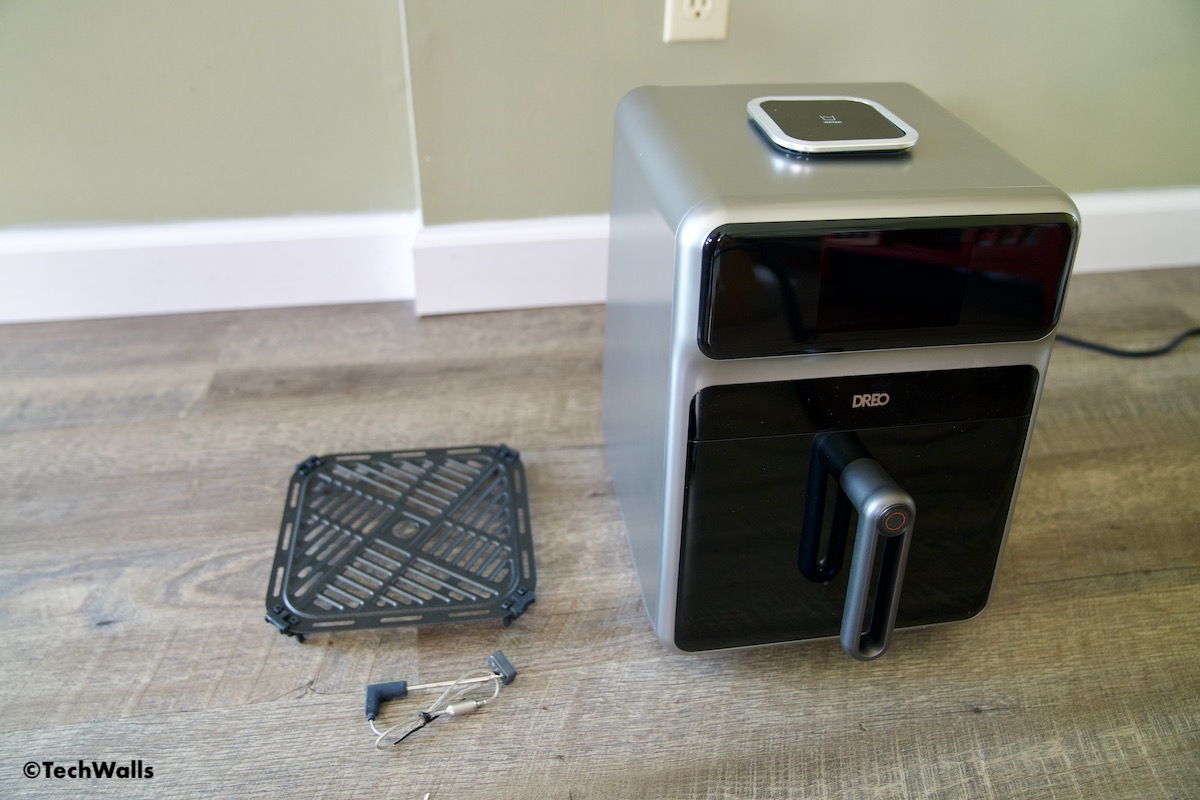 Accompanying the fryer is a cooking tray and grilling rack, both constructed with non-stick material for easy food release and clean-up, and dishwasher-safe for your convenience. The fryer is also equipped with a unique water tank that facilitates its signature CombiCook technology. A temperature probe is included to provide real-time temperature monitoring, ensuring your food is cooked to perfection. And finally, a user manual is provided to guide you through the features and operation of this appliance. The 6-quart basket is also spacious enough to cook foods for your whole family.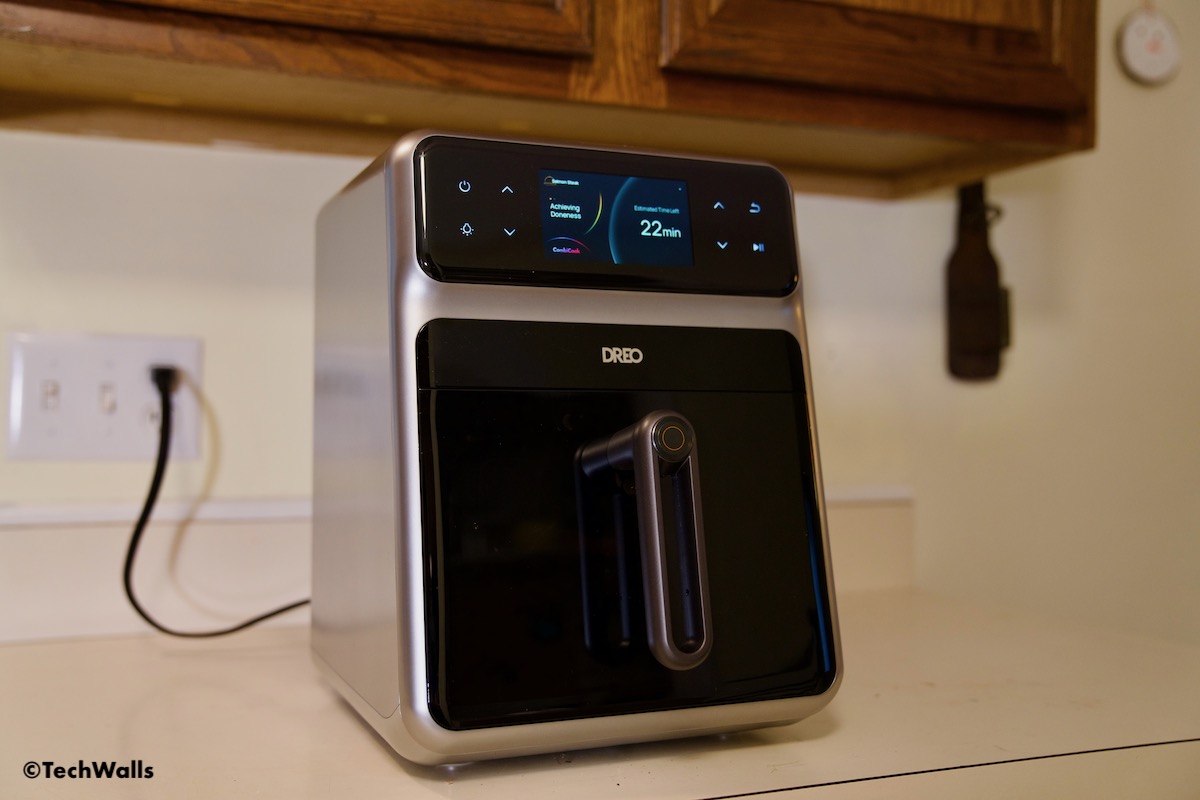 Versatile Cooking Modes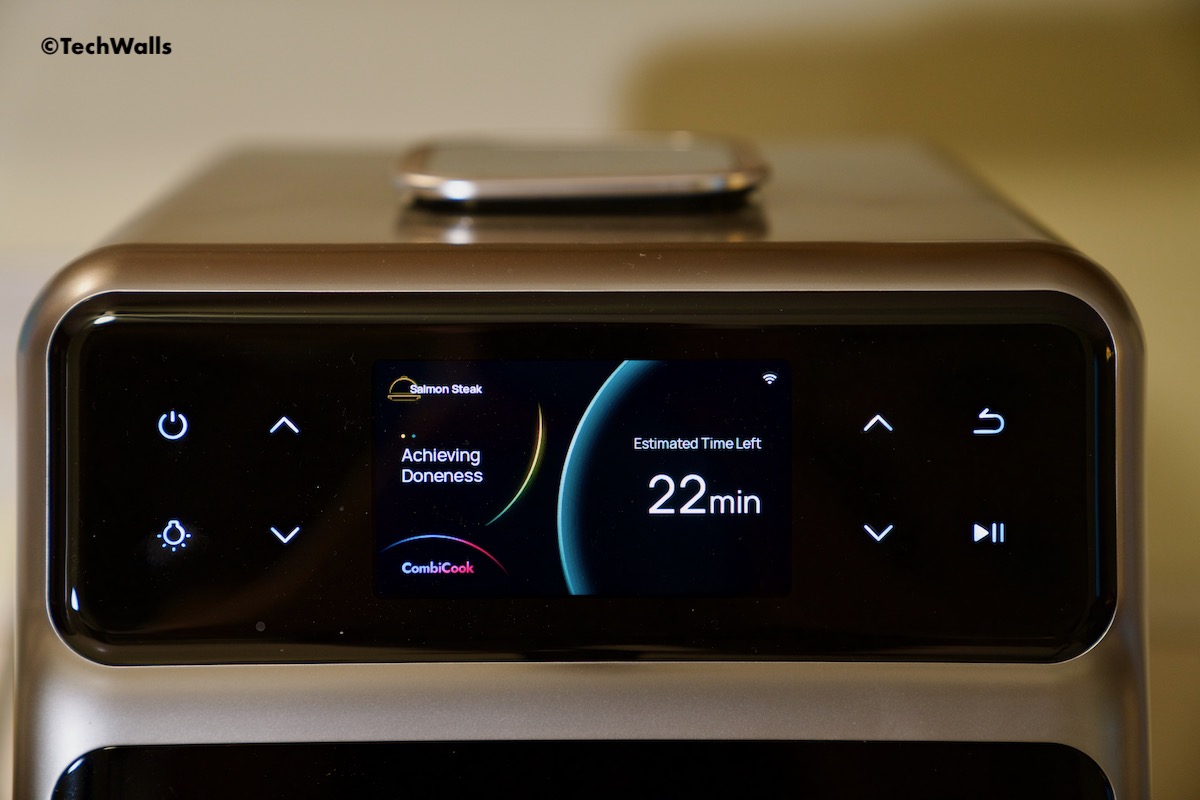 This combi fryer is designed to accommodate a wide range of users, from novices to seasoned home cooks. It offers three versatile cooking modes: Chef Mode for beginners or those who prefer a more guided cooking experience, Probe Cook for more advanced users who want full control over the cooking process, and Classic Cook for those who want a versatile kitchen appliance that can handle various cooking tasks with ease.
In addition to these adaptable cooking modes, Dreo provides a wealth of resources to help users of all skill levels refine their culinary techniques and explore new recipes. The step-by-step video guides cover a range of topics, from basic cooking techniques to more advanced tips and tricks used by experienced chefs. The smart control feature enables users to monitor their cooking progress remotely using a compatible app.
This combi fryer is designed with the innovative CombiCook technology at its core, which uses a smart algorithm based on genuine culinary expertise to control temperature, moisture, and cooking time with remarkable accuracy. Whether you're preparing lobster tail, steak, chicken breast, or beef short ribs, CombiCook ensures that every meal comes out as a culinary masterpiece. This technology extends to atomizing the meat during heating for even cooking, and stabilizing temperature throughout the meat to retain its juiciness while producing a golden-brown crust. This level of accuracy is rarely seen, especially in home appliances, yet Dreo appears to have mastered the art of food perfection with this device.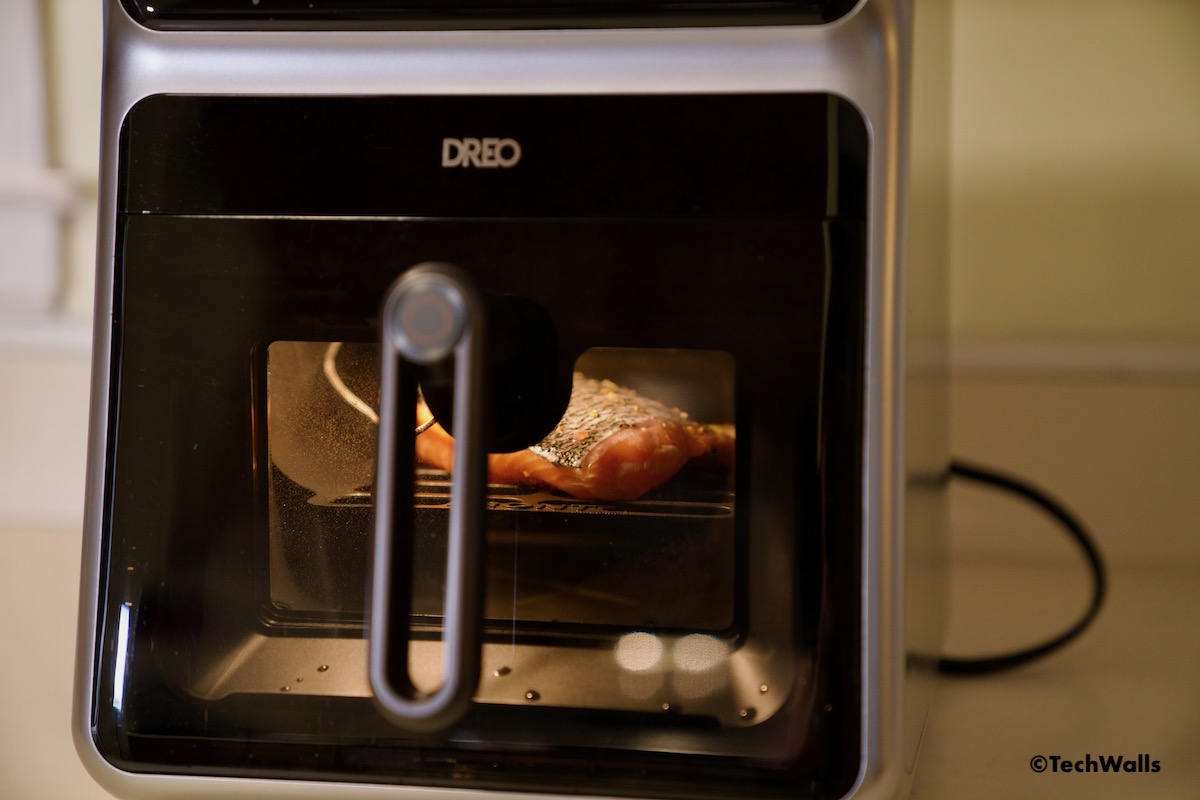 The Dreo ChefMaker Combi Fryer is equipped with several advanced features that collectively optimize the cooking process. The device includes a dual-point sensing Cook Probe that tracks temperature at the meat's core and outer layers simultaneously, ensuring accurate temperature readings and real-time adjustments. The Super Convection Heating system is another key feature that enables faster, more evenly distributed heat around the food's surface, ensuring uniform cooking. Additionally, the Atomization System sprays a fine, 50-micron mist onto the food's surface during the cooking process, regulating the surface temperature and contributing to a uniformly cooked dish.
In terms of user experience, the Dreo ChefMaker Combi Fryer offers an array of additional features and functions. The 4.3-inch display provides a clear and easy-to-navigate menu, making it simple for users to select their desired dish, cooking mode, adjust settings, and monitor progress. The device's Chef Mode is designed to handle a wide variety of dishes, catering to diverse culinary tastes and preferences. At the moment, they are offering over 44 cooking programs for beef, pork, lamb, poultry, seafood, and vegetable.
Cooking Performance
In my test, it impressively handles different types of meats, including salmon steak, beef, and pork belly. The device cooks these to perfection, achieving an exceptional level of doneness without drying the exterior. Thanks to the innovative CombiCook technology with its unique atomization system, the fryer sprays a fine mist of water over the food's surface, which helps to maintain the inherent moisture of the ingredients. This is why it takes more than 30 minutes to cook most dishes, and the result is phenomenal. This feature is particularly beneficial when cooking salmon and pork belly, which can easily become dry if not handled correctly. With the ChefMaker, you can expect your salmon steak to have a crispy exterior with a tender, moist interior. The pork belly turns out delightfully juicy and succulent. These outcomes highlight the ChefMaker's ability to deliver restaurant-quality results right from your home kitchen.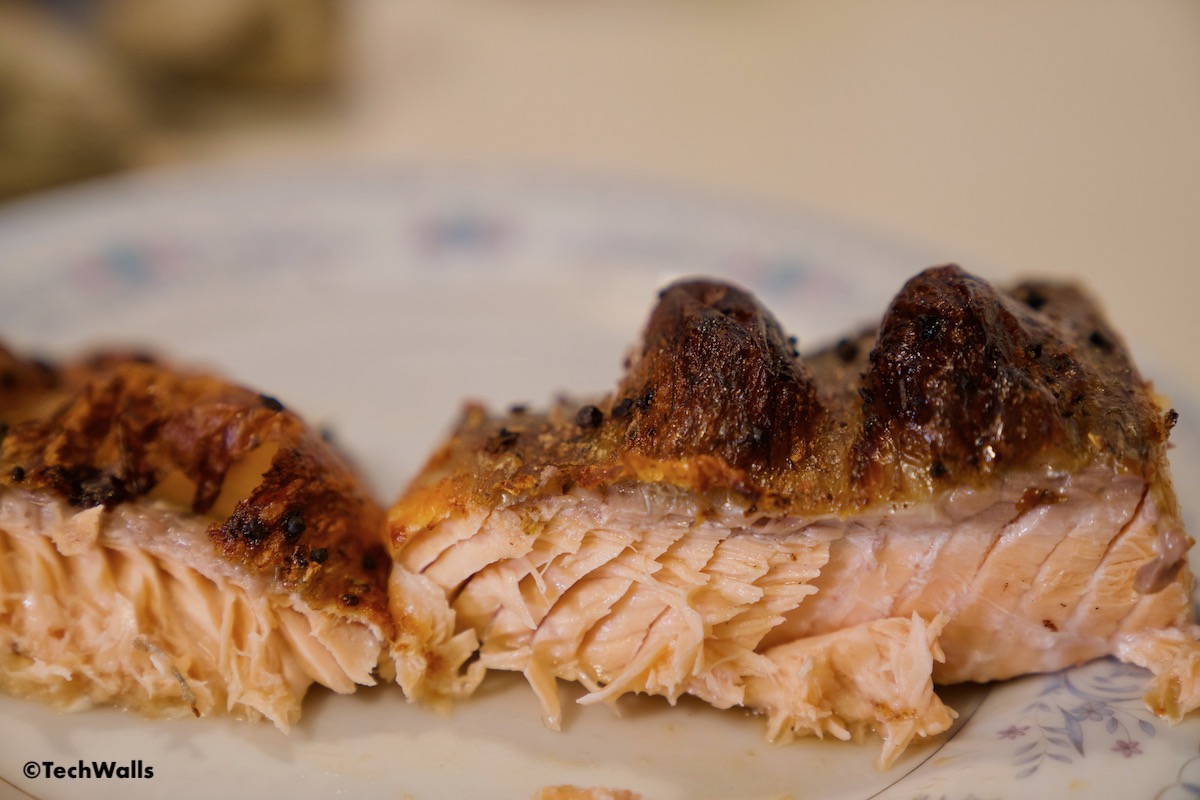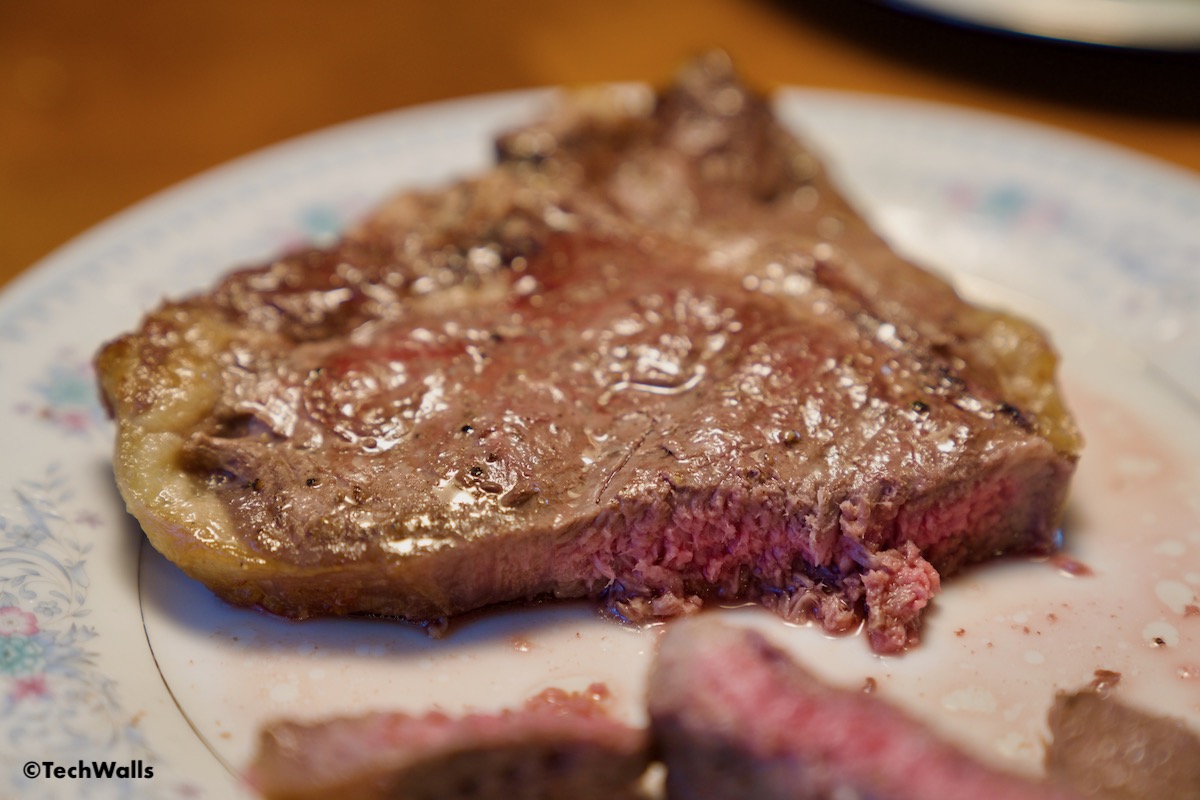 Another great advantage is that it is not as noisy as my old air purifiers. It almost doesn't make any noise during the mist-spraying process and the noise level is still fairly low when the air-frying process kicks in.
Conclusion
The Dreo ChefMaker Combi Fryer is priced at a high-end point but it is worth every penny for those passionate about achieving culinary perfection at home. Its innovative technology, versatility, and user-friendly design make it a worthwhile investment for any home cook. The product has raised over $1 million on KickStarter; It will have the retail price of $359 but you can back the project now to get it at a discount.
Disclosure: We might earn commission from qualifying purchases. The commission help keep the rest of my content free, so thank you!