If you are getting bored with Bluetooth speakers, you might want to take a look again at some speakers that can put on a light show on its body.
The JBL Pulse 2 is a good option but it is too expensive and has limited customizations. So we're going to check out the Divoom Aurabox in this post.
Unboxing & Testing
Design & Features
The Aurabox speaker didn't really impress me when I took it out of the box. It is just a little black box with a square LED display on the front, audio driver on the back along with a mini USB port and audio jack. The soft-touch material on the sides can easily catch dust and the plastic cover on the front can get scratches and fingerprints as well.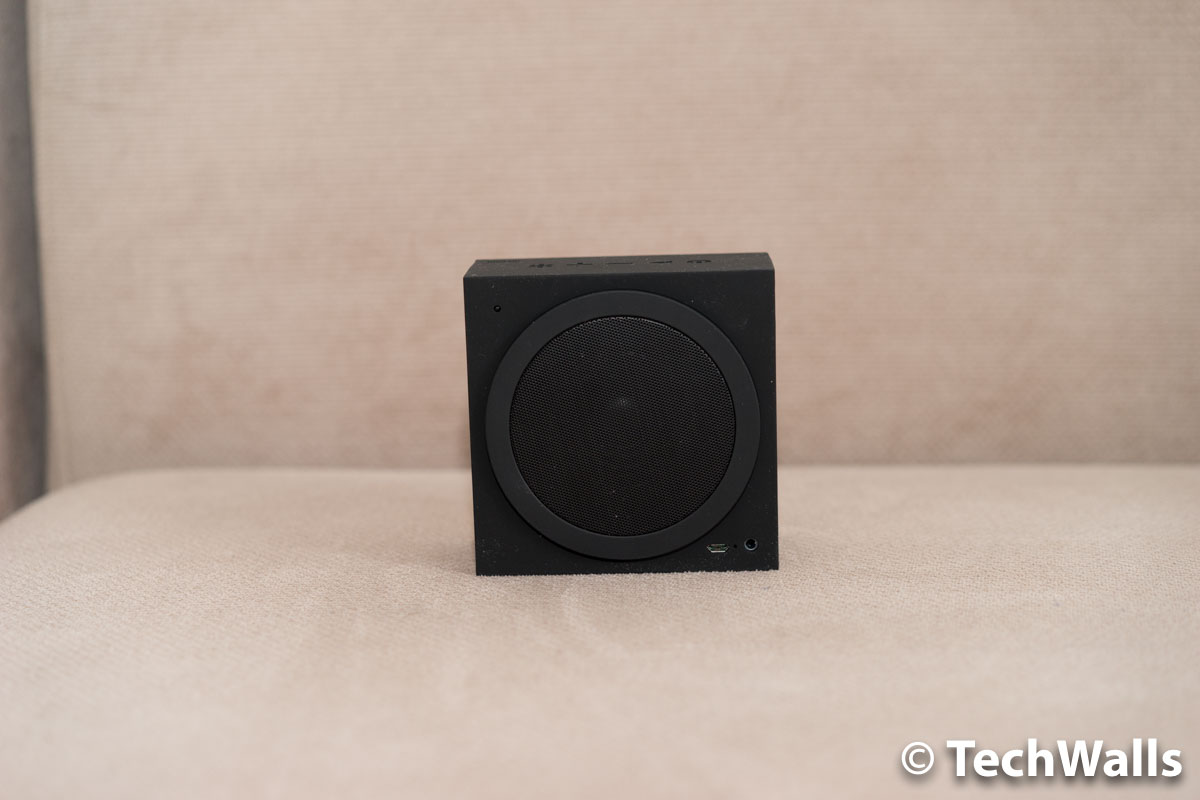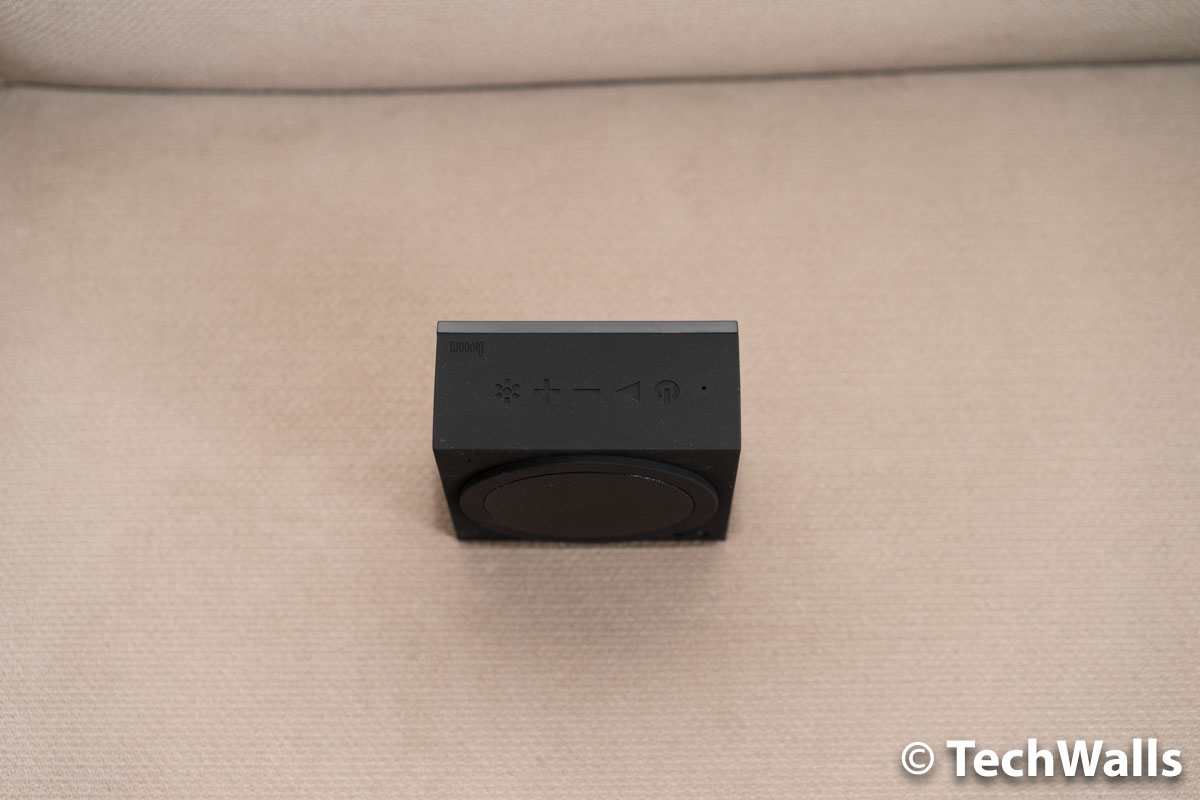 Buttons are placed on top of the speaker, including the power button, Play / Pause / Hands free / Stop alarm button, Volume down / Previous, Volume up / Next, and LED effects changing button.
Connecting the speaker to my smartphone via Bluetooth is easy although it doesn't have NFC. However, I'm quite disappointed with the Bluetooth range of this speaker. I start losing signal when I am just 12 ft away and blocked by a wall. Notice that I didn't have this issue with most other Bluetooth speakers.
You can start using the Divoom speaker now, but you should install the Divoom AuraBox app to get the most out of it. The app is available on both App Store and Google Play Store. The app is easy to use, but the Android version crashed occasionally and navigation still needs to be improved.
The app will allow you to choose a pixel art in Gallery to display on the front LED display, or you can also create your own design. Besides, you can also customize notification settings for social media updates or incoming phone calls, and set custom sleep or wake up timer. Unfortunately you can't dim the lights, so it might be too bright when you use it in your bedroom.
The LED display has 100 lights (10×10) and it can show time, room temperature, or any pixel art and animation that you can create.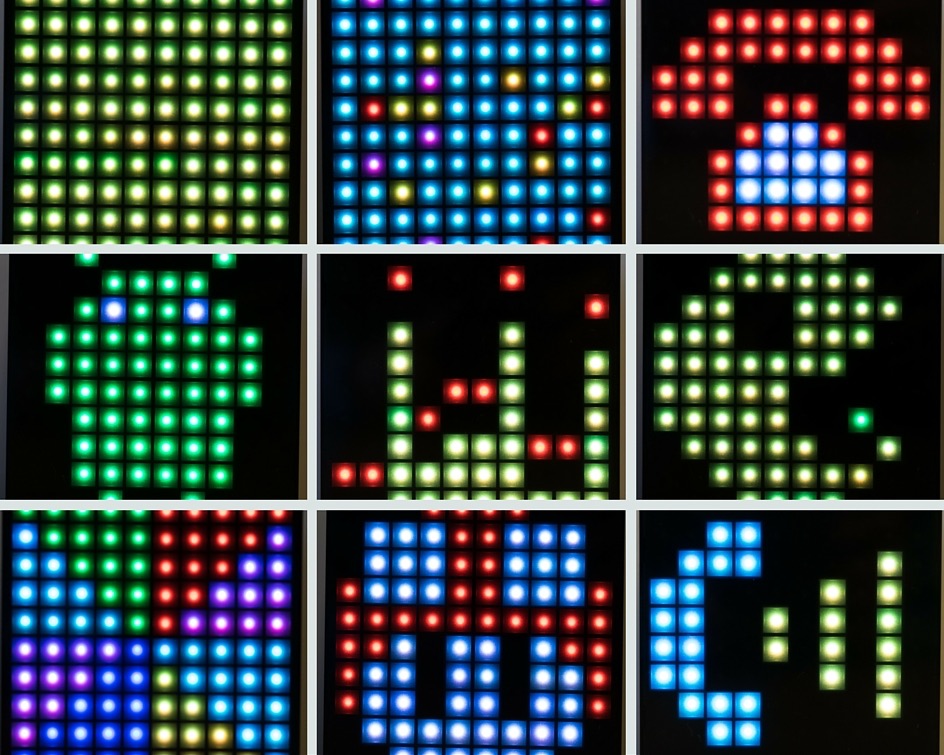 The thermometer feature doesn't show the accurate temperature as I expected. While my thermometer shows 66 degrees Fahrenheit, the speaker seems to be hotter at 74 degrees.
On the other hand, the battery life is fairly good as I could reach about 5 hours of music listening with the LED light display on. The 2000mAh battery will take about 3-4 hours for a full charge.
Audio Quality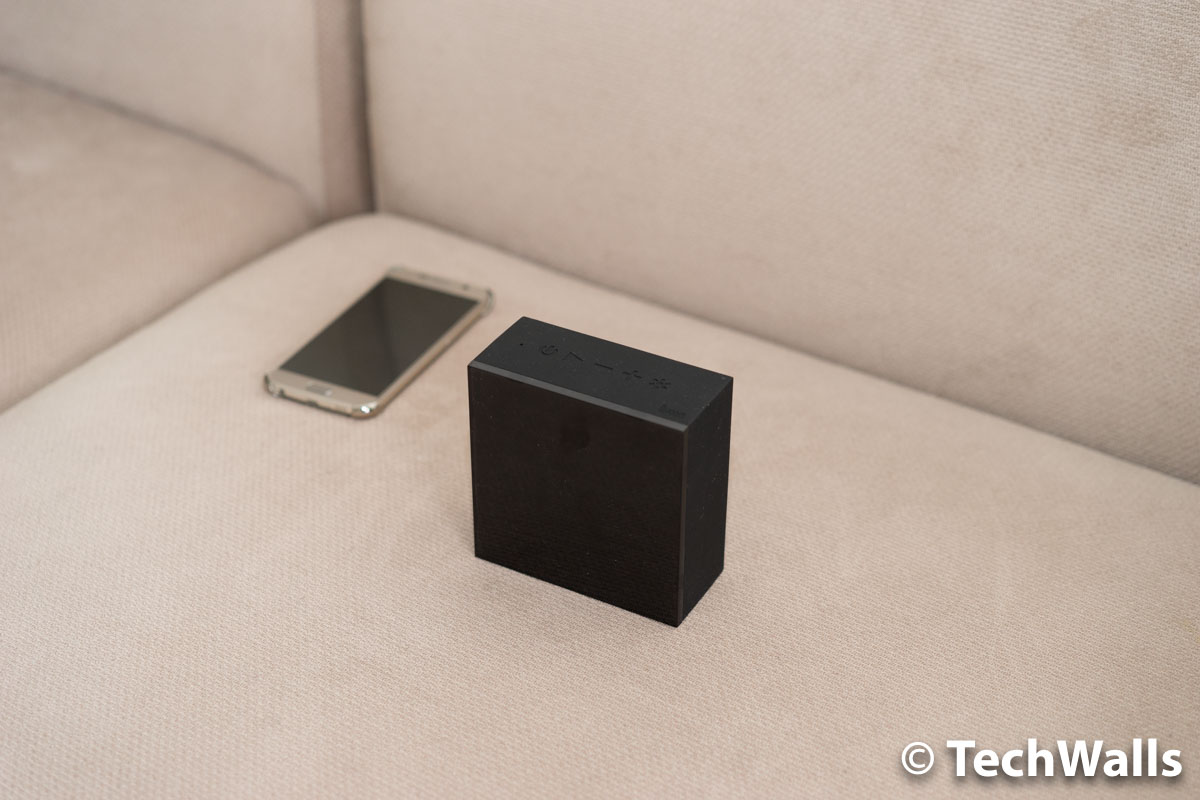 The Divoom speaker is so different to other Bluetooth speakers as its driver doesn't head towards your ears directly. Instead, it is located on the back panel, so the sound will be reflected off walls and objects to our ears. This is not an ideal design for outdoor use but it helps create a wider soundstage for such a tiny speaker, especially when you use it in a small room.
Sound is still distorted when you crank the volume all the way up. The 3-inch 5W driver is obviously not powerful enough to play music loudly.
Otherwise, I'm pretty impressed with its sound quality at moderate volume level. It outperforms many Bluetooth speakers at the same price range, such as the Inateck Marsbox. The highs are a little recessed but it manages to produce a good bass and clear mids. I couldn't ask more for such a small speaker.
Conclusion
Pros
Unique pixel art display
Useful companion app
Above-average sound
Cons
Inaccurate temperature sensor
The front panel is prone to scratches
Poor Bluetooth range
The Divoom Aurabox is probably the most interesting Bluetooth speaker I've used in the last year. This is a perfect gift for anyone and I believe you will enjoy the sound coming from the speaker as well.
Disclosure: As an Amazon Associate, I earn from qualifying purchases. The commission help keep the rest of my content free, so thank you!