As a writer, I encounter technology apps daily that I have to test. Many don't make it to the final cut that I find reviewable to post online, those that do are ones that I love or see potential in. However, for an app to win my love, it takes a bit more than that.
There are a couple of applications that I use daily that has weathered through the storm of my productivity to become my true favorites. Today, I will give you a peak into my GTD, productivity, work/fun workbox of applications that I use everyday or at least four to five days a week.
The Morning Call
Alarm Clock Rebel ($0.99) – Wakes me up every morning to my song choice. Able to get a weather update for the day, allowing me to choose what to wear!
AP Mobile (Free) – Now that I'm dressed, time to catch up on some news stories while eating breakfast, notepad handy for any article writing inspiration while reading.
Calorie Counter & Diet Tracker (Free) – Not really using this for weight loss, but more of just tracking caloric intake, exercise logs, and encouraging friends who are on their own dieting/exercise paths.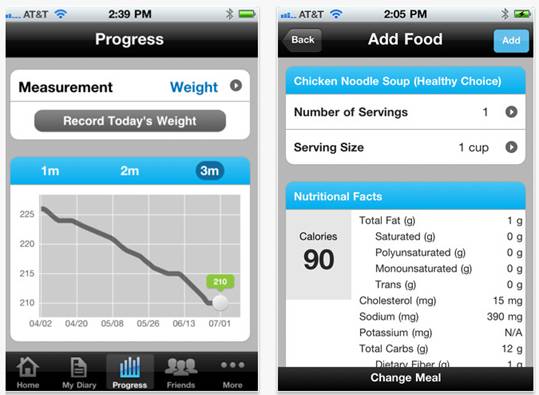 Out During the Day
Foursquare (Free) – On my way to class or just out for the day, I may stop by the local coffee shop. Foursquare allows me to garner more points while doing it. Many times, I even find a surprise deal nearby to try later in the day.
Mint (Free) – Great way for me to keep up with my financial accounts, know where my money is going, and more – all secured by a password!
Yelp (Free) – Out for a quick bite for lunch with friends after class, or dinner after movies on the weekend. Yelp allows me to get new ideas, with recommendations along the way.
Getting Work Done
Dropbox (Free, $19.99/month for my 200GB) – Dropbox is digital heaven for me. Allows me to keep important files/multimedia I can't afford to loose, all in one area. I also use it as a way of quick document sharing/updating between by startup partners and just for class.
Celtx ($19.99) – When I have a huge article I have to get out and published, it first goes through some form of a planning software, then it lands in Celtx, Microsoft Office allows me to then give it a final view and share for any comments with my editor, finally landing in WordPress to get published. Celtx is the best software for me to get all of my thoughts translated into an article.
OmniFocus ($39.99) – My ultimate to-do application. Allows me to easily have my tasks transferred, laid on the table, organized, and actionable. Just replaced Things with OmniFocus a few weeks ago.
Microsoft Office ($149.99) – My favorite and most used office suite. Allows me to create articles, update my excel spreadsheets, and create slideshows. When I'm not using Office, I'll most likely hit up iWork once in a while.
Adobe CS6 ($1899) – I'm surprised at how much I use this everyday. You'll find my editing a video about twice a week and bringing some iPhone app wireframes for my next app to life with Photoshop about almost everyday. It was a great investment. Of course, you can try out the software for 30 days and see if it's worth the money.
Winding Down the Day
iTunes U for iOS (Free) – After a long day at work, I usually try to keep up with the three lessons I'm juggling right now on iTunes U. Currently, I'm following the Environmental Psychology lesson from UC Irvine and Coding Together from Stanford.
Kindle for iOS (Free) – Who doesn't want to curl up with a nice book after a long day? I use Kindle for iOS about three to four times a way. I love how streamlined it is with my other gadgets, plus the ease of adding to the library!
Virtual City ($6.99) – Virtual City is one of my favorite games. It's the ultimate strategy game, where you have to run a city and ensure that all the services in the city are going well (trash pickup, entertainment, stability, etc). I love strategy games, so it's a great time passer while I wait for a show to come on or before going to bed.
Let me know which one of these you enjoy, which one you're willing to add to your app collection, or a couple that y0u'd love us to check out! Would love to hear from you all in the comments!
Disclosure: We might earn commission from qualifying purchases. The commission help keep the rest of my content free, so thank you!