Just like a magician, Facebook always manages to amaze you! This time around they have got the Timeline out of their hat. The Timeline will replace the age old profile page with an exciting arrangement of profile pic, photos, friends and the new addition – a cover photo, among other things. The Timeline is the "story of your life" rather than just recent updates. Prima facie, it may sound casual, but you need to be careful since it might reveal some private stories about you.
Making a splash
This new feature is an absolute delight! It displays a bigger and wider image than the profile pic and looks like a wallpaper. You can add important events throughout your life on the timeline, even if those were before Facebook came into existence. From birth date, Graduation date to the day when you began to speak or got your first paycheck; you can add whatever you feel is significant. Just be aware that everyone can see it.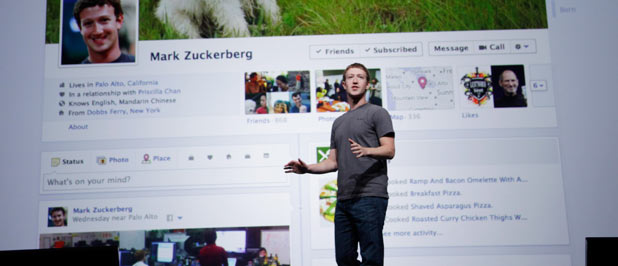 More about the stream
The timeline shows your updates in reverse chronological order. As you downwards, you'll see top stories of the previous month, further followed by past year and so on. Beyond this, you will see your college and school graduation date and your birth date. The good thing is that your privacy settings remain the same. While this may sound amusing, you might not want your more recent friends to know personal stuff. You might have recently added someone, say your boss, and you might not find it amusing if he gets to know what you have been up to in the past few years. An odd thing about the timeline is that it does not show anything what YOU have posted on anyone's profile!
Curating your life story
It is possible to change your settings to enable or disable people to view the things on your timeline. You can completely remove certain posts or hide them from friends so that only you will be able to view them. You can easily edit the date of a post and add a location too. By clicking on a star button, you can highlight an important life event to feature it prominently on the timeline. You might be surprised by some really really old and insignificant posts by people who are not anymore on your list!
Use these tips to curate your timeline:
1. Begin with the oldest posts which you posted when you were experimenting with Facebook.
2. Locate the Activity Log button to view all the posts at once. Make the necessary changes – Find the button for Activity Log. Click that to see all of your posts at a glance and make and make sure you open Facebook in a new tab because Facebook resets to default view whenever you switch between the timeline and the log.
3. Be careful what you highlight on the timeline! Do bear in mind what you want your friends to see and what not to.
Final Words
On the whole, the intention of the Timeline is great. It's quite nostalgic to check out what you did a long time ago! However, more customizations would have made it perfect. Also, you get just 7 days until your timeline gets published, once you enable it. Facebook eventually plans to migrate everyone to the Timeline from the current profile page. So better clean up the mess on your profile before making it public!
Disclosure: We might earn commission from qualifying purchases. The commission help keep the rest of my content free, so thank you!