Sound Blaster E5 is the latest effort of Creative Sound to deliver a great audio experience at an affordable price. The E5 is the combination of high resolution USB DAC and portable headphone amplifier, it is boasted to feature best-in-class components and technologies to satisfy audiophiles.
Can it really make the difference and is it worth purchasing? Let's check out my review.
Unboxing Video
Design & Features
Inside the box, you can find the Sound Blaster E5, a desk stand, a microUSB Cable, two Elastic Bands and a Mini TOSLINK cable.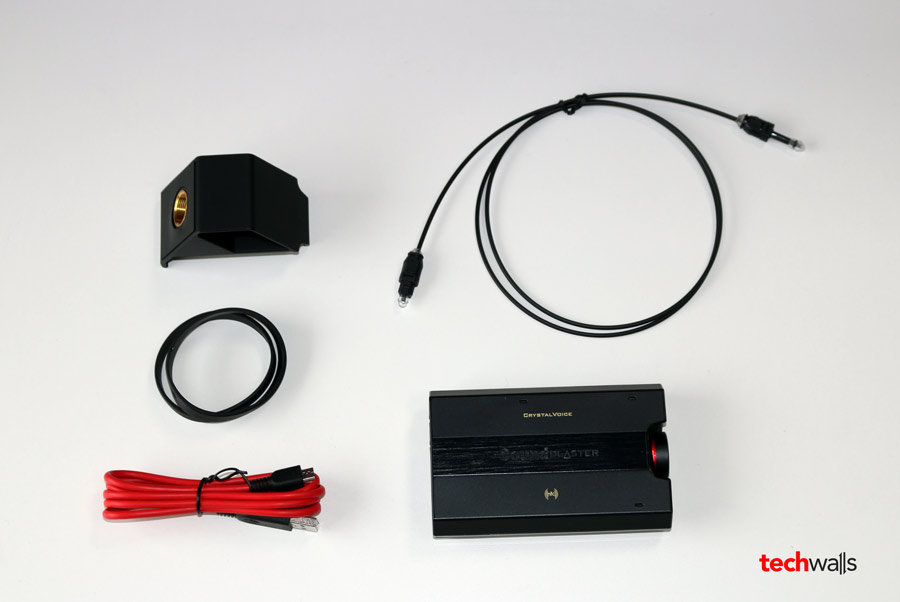 The E5 is not as compact as some portable headphone amplifiers like the Beyerdynamic A200p. However, we should remember that it is both a USB DAC and a headphone amplifier, and if you compare it to other complicated and bulky setup, this is still a lot more portable. It is a bit thick but it totally can fit into your pant pocket. The unit comes in black. Although it is made mostly out of plastic, there are still some aluminum parts and it feels pretty sturdy and sleek.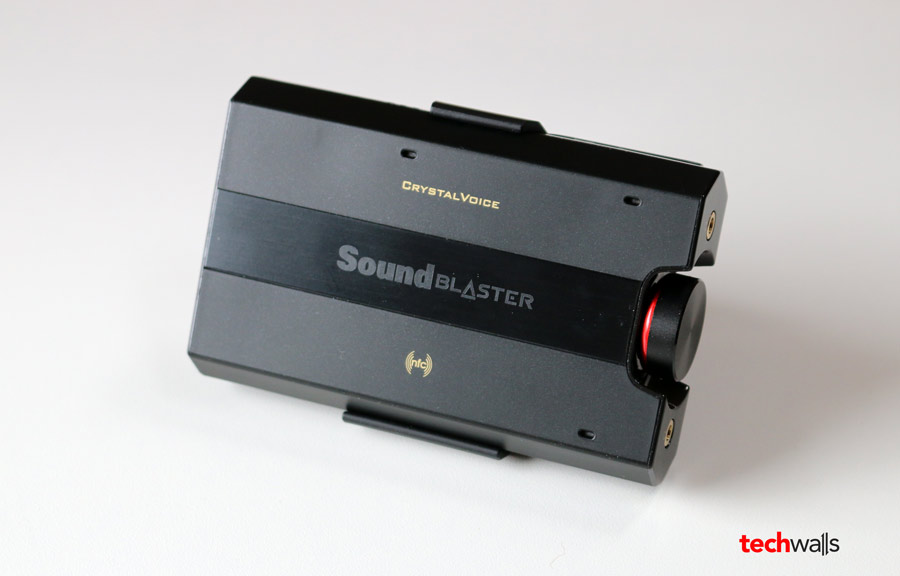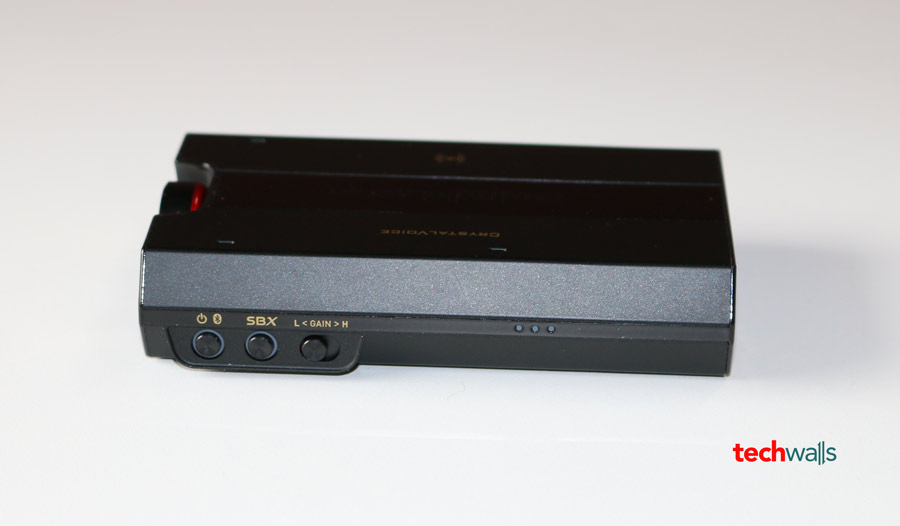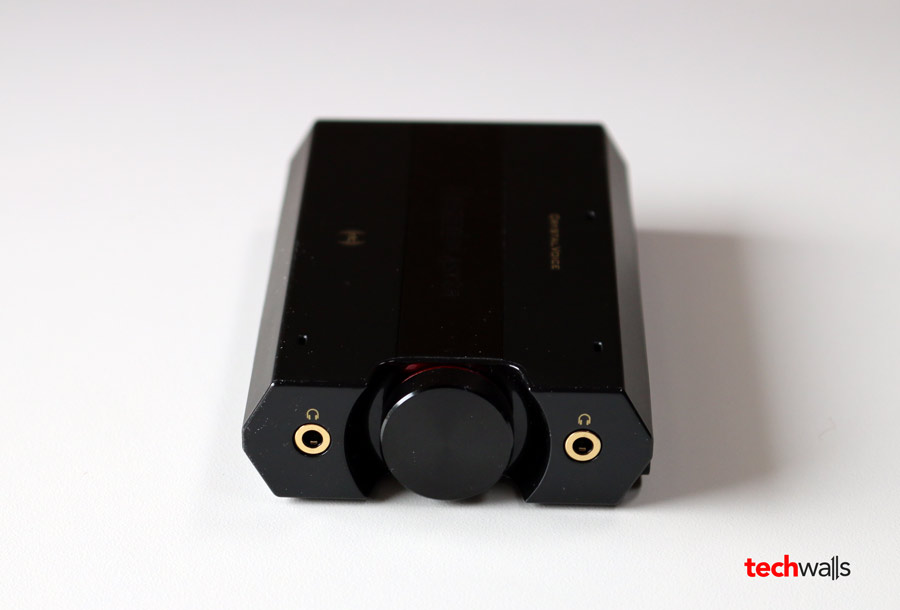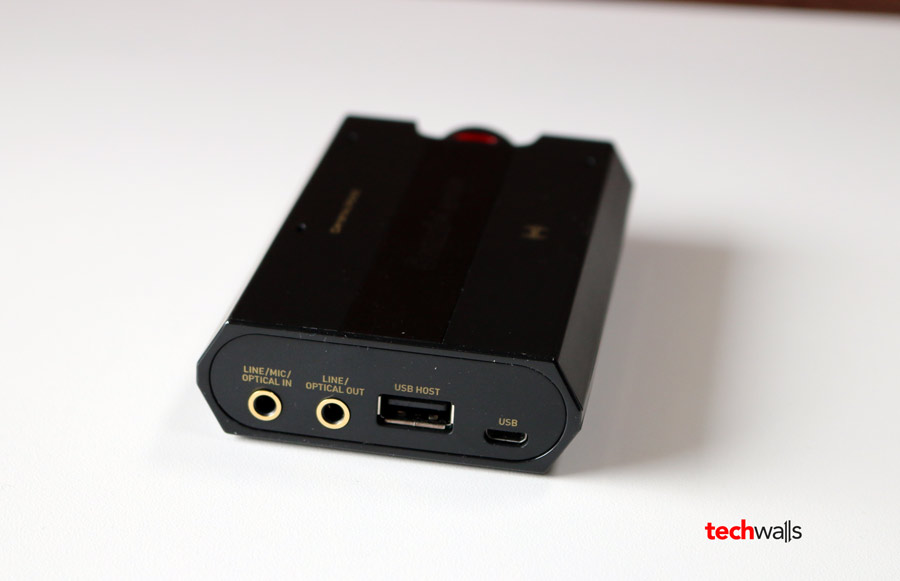 I must say this is the most versatile portable headphone DAC I've ever used. Apart from the flagship Cirrus Logic CS4398 DAC and Texas Instrument TI6120A2 headphone amplifier, it also features Bluetooth 4.1 LE with NFC technology, Bluetooth streaming codecs such as aptX, aptX-LL, AAC and SBC, and built-in dual microphones.
Therefore, I can find its usage in a lot of situations. I can use it to play audio wirelessly from a Bluetooth device, play audio via USB Host port, use it as a DAC/AMP for my computer, play audio from a line-in/optical-in device, record audio to an iOS device or computer and answer phone calls. The device does not only work with headphones but you can also connect it to PC speakers or receivers with a 3.50 mm plug or the included 3.50 mm Mini-TOSLINK cable. So, basically you can turn your existing home audio system into a wireless system and stream audio from your mobile devices easily.
Audio Quality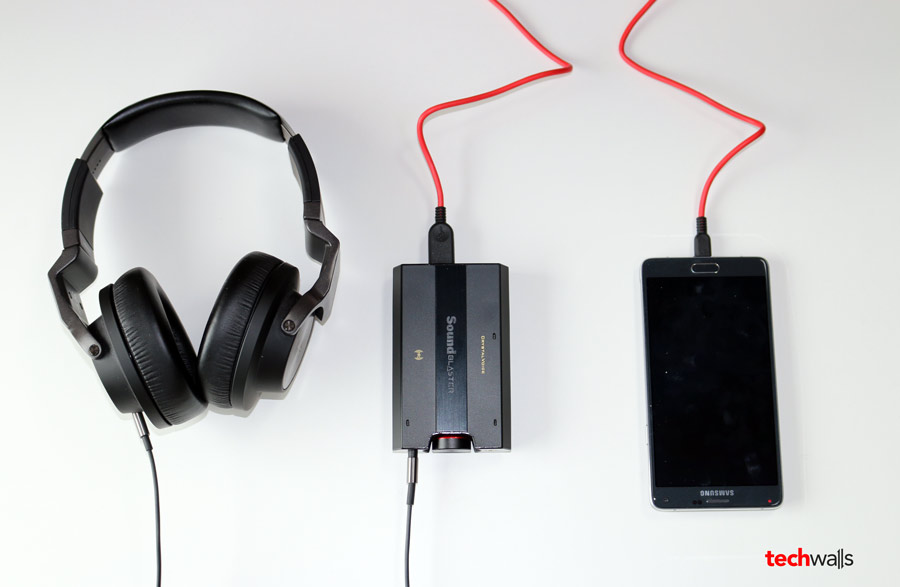 You might be overwhelmed with all those E5's features and wondering if the audio quality is up to par. I will give you the answer shortly.
I've used the Sound Blaster E5 for nearly 2 months and I'm quite satisfied with its performance. Both wired and wireless functions work great but I often use it as a DAC/AMP for my MacBook most of the time. The three headphones I've used for the test are AKG K545, Sennheiser HD600 and Beyerdynamic T90. I often disable SBX feature because I hate processed sound and playing lossless files doesn't need it at all.
As you probably know, the HD600 and T90 are more difficult to drive, so I often have to turn the audio level to maximum when connecting them directly to my MacBook. With the E5, now I can set the volume at just 60%. Apart from louder sound, I can also see an expanded dynamic range, slightly warmer lows and clearer vocals. Notice that the differences are subtle, probably because my devices like MacBook Pro, iPhone and Samsung Galaxy Note 4 have pretty good DAC. However, the improvements are noticeable and therefore, this is a must-have if your PC or smartphone has mediocre sound card or DAC.
Conclusion
Pros
A combination of DAC and AMP in a portable design.
Can drive high-end headphones with up to 600 ohms of impedance.
Deliver a warmer and clearer sound.
A lot of useful features that other DAC/AMP don't have.
Cons
Charge phone when connected via USB.
The Creative Sound Blaster E5 is on sale on Amazon. With all those features and great performance, this is absolutely a steal and I recommend it if you want to upgrade your sound system.
Disclosure: We might earn commission from qualifying purchases. The commission help keep the rest of my content free, so thank you!