F.lux has finally come to Android. It is a widely used color-adjusting application for personal computers that work to minimize the emission of blue light during nighttime. It's also available on other mobile ecosystems except Android, until now.
However, the release of F.lux for Android devices poses some security concern to the users. The app could not demonstrate its full functionality in your Android handset unless it is rooted, or devoid of the basic security features built by the manufacturer into the device.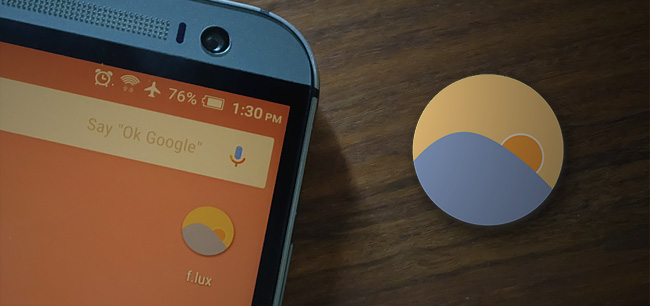 Some question the timeliness of the release of the app to Android at a time when major operating systems have been upgraded to include nighttime modes in their features. For example, Apple added the Night Shift mode to iOS 9.3 and Google is said to be developing a feature called Night Mode for the upcoming Android N.
By reducing blue light emissions, F.lux helps mobile users maintain their sleeping pattern despite spending extended periods on screen. Blue light is known to disrupt a person's circadian clock, which is responsible for coordinating our bodily behavior and the environmental changes, including daytime and nighttime. When the circadian oscillator is disrupted, our sleeping pattern changes.
That has been a major disadvantage of computer and mobile screens for years now. F.lux has been one of the most useful tools developed to address that problem. It helps to prevent blue light from screwing our body clock.
Initially released in 2009, F.lux now operates on other platforms such as Mac OS X, Windows and Linux. But until now, the makers of the app had encountered major roadblocks in bringing the tool to mobile platforms because the original equipment manufacturers have little interest in the software.
In fact, an open-source version for iOS was released in November, allowing users to side-load the app onto their device even if it's not jailbroken. Later, F.lux was removed from iOS due to what Apple cited as violations against its agreement with developers. The newest release of F.lux is still in beta version, and you can help to improve the tool.
Though F.lux is now available for Android users, not all who have Android phones will be able to install and run the app. Users of Samsung Galaxy 5 versions are having a hard time running the app. In order to use the app, you will need a device running the a rooted Lollipop or Marshmallow operating system. It also works on some rooted Kitkat devices.
Disclosure: We might earn commission from qualifying purchases. The commission help keep the rest of my content free, so thank you!