PDF (Portable Document Format) was developed nearly 30 years ago and it is still the most popular file format to present documents. I've had to deal with PDF files very often since I was in college until now. I can easily sign PDF documents or fill in some information with the built-in tools in MacOS and Windows. However, to edit and convert PDF files, it would require some dedicated software that might cost a few dozen bucks.
In this post, we're checking out CleverPDF. They are offering a lot of PDF tools and moreover, they are free.
Online Tools
CleverPDF is considered a one-stop-shop for all PDF needs. Once you open their webpage, you will be presented with all available tools.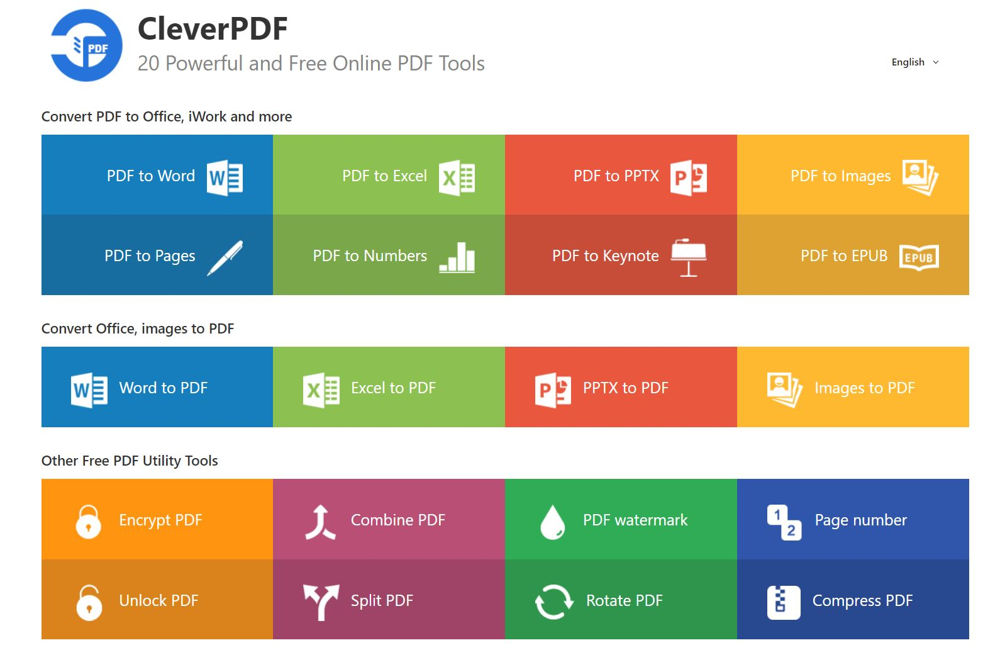 The first section includes the tools to convert from PDF files to other file types like Word, Excel, Powerpoint, images, Pages, Numbers, Keynote, and EPUB. The 2nd section has tools to convert from other file types to PDF; And in the last section, we have some other less used tools like encryption, decryption, combine/split, compress, or watermark.
All of the tools are free to use and moreover, they are web-based, so you don't need to download anything to process your PDF files.
For instance, let's convert a PDF file to a DOCX file, this is a very common conversion since the DOCX file allows us to edit the content without any restriction. This conversion tool sounds simple but many software I tried earlier couldn't do it properly; They could keep the text but the document structure and formatting were totally broken down. Fortunately, the CleverPDF tool doesn't have this issue and they make it so simple to make the conversion. I'll just need to upload my PDF file, chose a preferred output format (DOCX or DOC), then click on Start Conversion, the DOCX file will be available to download in just a few seconds. You can take a look at the comparison between the original file and the ouput DOCX file in the screenshots below.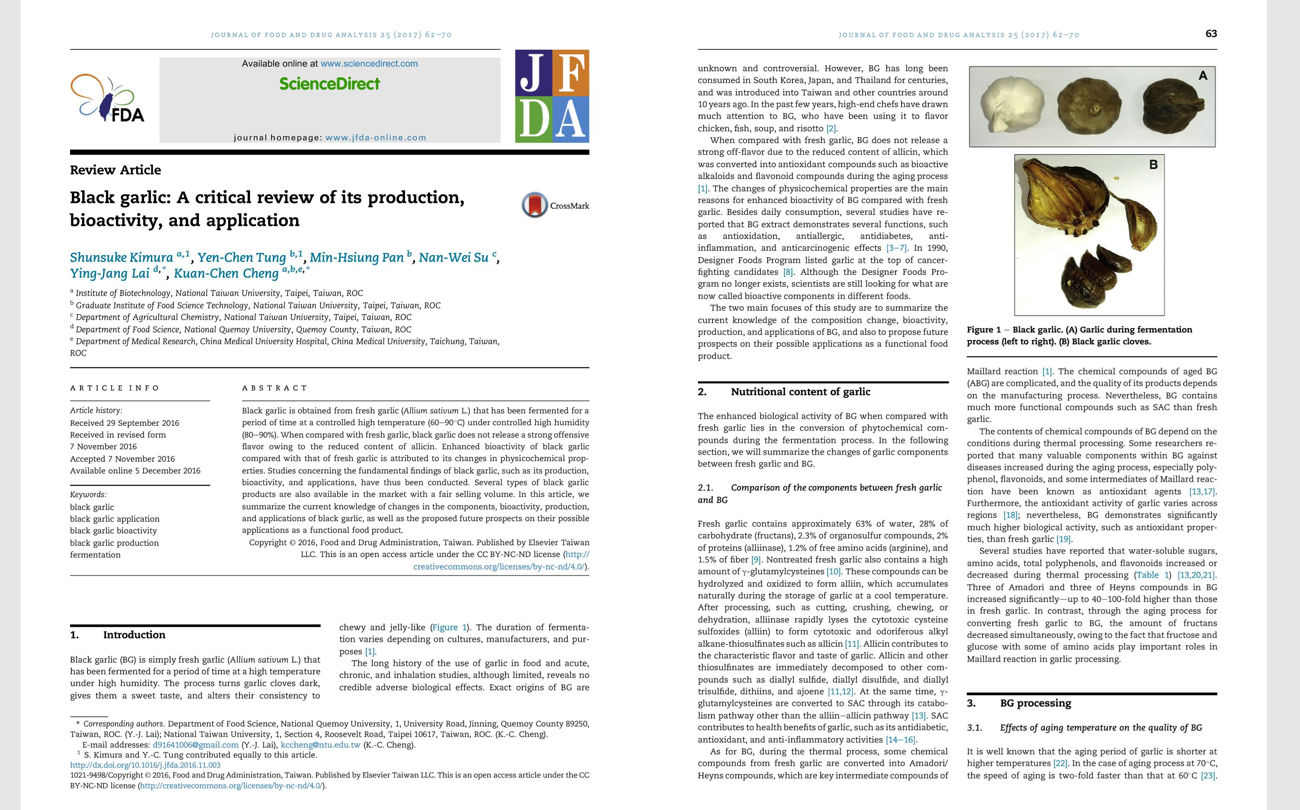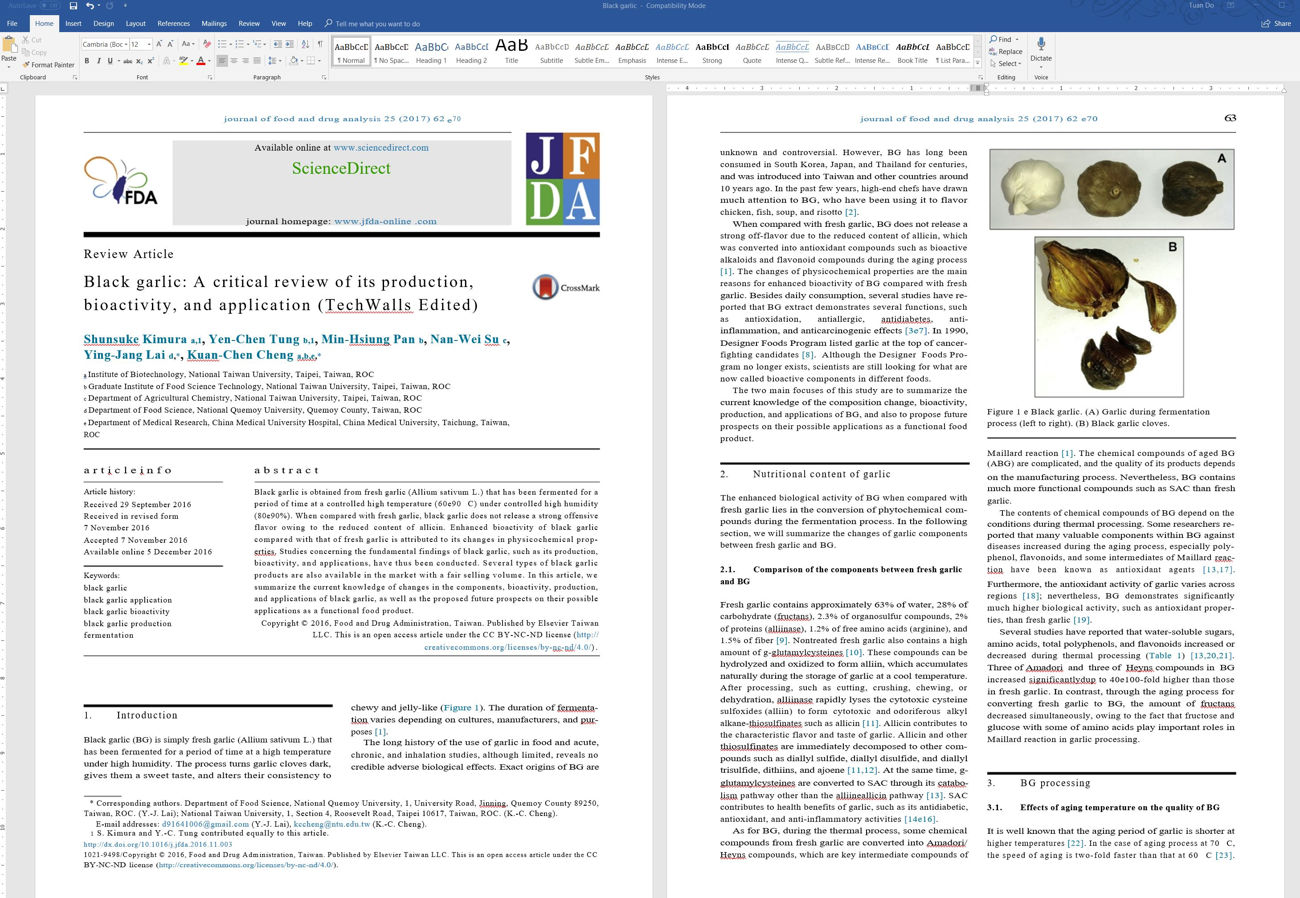 There are a few errors in formatting here and there but the content, structure, images, and tables are pretty much the same. The result is quite impressive as compared to some other tools.
The two other tools I find useful are encryption and compression. The encryption tool allows us to protect PDF files with a password while the compression tool will reduce the file size. The compression tool will compress images and could reduce the size by more than 50%; I recommend it only when you work with a very slow Internet connection.
Desktop Version
CleverPDF also has a desktop version which has all the same functionalities as found on the web version. It has some important advantages, for instance, it doesn't require an Internet connection, and it allows batch processing and large file conversions. The conversion will be also much faster since we don't need to wait for the downloading and uploading. The all-in-one version costs up to $39.
In my opinion, the free web version is more than enough for the majority of average users and you might not need to pay for the desktop version if you just need to use it occasionally. However, it will be useful for heavy users who need to process multiple files at the same time. Overall, CleverPDF is an easy-to-use web-based PDF toolkit and we at TechWalls highly recommend it.
Disclosure: As an Amazon Associate, I earn from qualifying purchases. The commission help keep the rest of my content free, so thank you!