The iPhone 5 has found itself, over the past year, joining forces with cellular companies both large and small. The largest being of course Verizon and T-Mobile, with many smaller more regional acquisitions as well. Starting August 16th, one of the more regional partnerships will include that of Cincinnati Bell, a telephone service that also services Indiana and Kentucky.
But why is this significant? The partnership of Apple with such a small cellular company serving a little over a half a million people shows Apple's willingness to make the iPhone a phone more approachable for all types of users. In the past, AT&T and Apple were partners because AT&T was able to agree to the stringent rules and expectations of the company that was proved to be expensive for a cellular company to uptake. Now, companies like Cincinnati Bell are able to not simply provide an unsubsidized model, but subsidized models as well.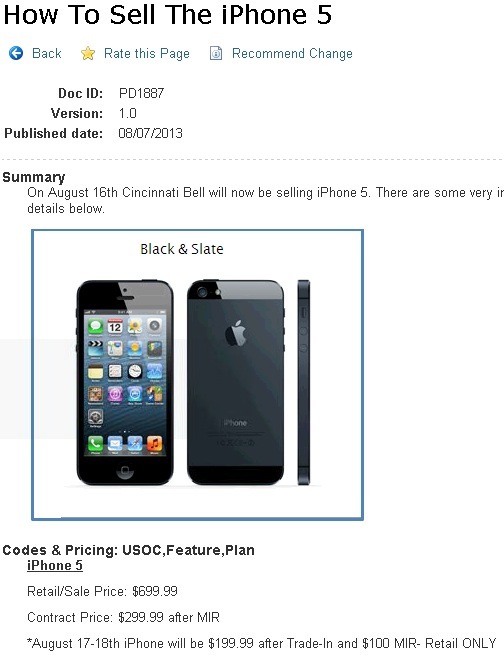 Cincinnati Bell plans to start carrying Apple's iPhone 5 this month, which will be the first time the company has offered the popular phone. Why the company's opted against carrying the iPhone until now vividly illustrates its wireless dilemma: Apple can force carriers to buy a certain number of iPhones, and those carriers must eat the cost of any unsold iPhones. Carriers also typically subsidize the cost of the $600 iPhones, which they sell for about $200.

The landlocked local market's size is a challenge for Cincinnati Bell, which must pay other carriers when local customers roam outside its service area, and limits its options. Cincinnati Bell, which does offer a 4G network, continues to evaluate whether upgrading to LTE network speeds that optimize the newest smartphones' performance is worth the investment. – The Cincinnati Enquirer
There is a drawback, however. Cincinnati Bell's subsidization is much smaller than much larger companies. While most subsidizations would allow for a $199 iPhone, no strings attached, Cincinnati Bell is offering theirs for $399, before a $100 mail-in rebate. But, there is some good news. The company is offering the iPhone for $100 cheaper, at $299 before the $100 mail-in rebate.
Disclosure: We might earn commission from qualifying purchases. The commission help keep the rest of my content free, so thank you!