Xiaomi, a Chinese electronics company that continues to gain ground, has launched its Mi 4 flagship smartphone with the accompanying wristband which will serve as an ID authenticator in an effort to challenge the current market dominance of Apple's iPhone line of products.
The Mi 4 runs on Google's Android platform, though it was not clear what version of the operating system it is using. Xiaomi CEO Lei Jun touted the mobile device has having great leap from the company's previous smartphone offering as the latest flagship uses a metal frame, compared to a plastic predecessor.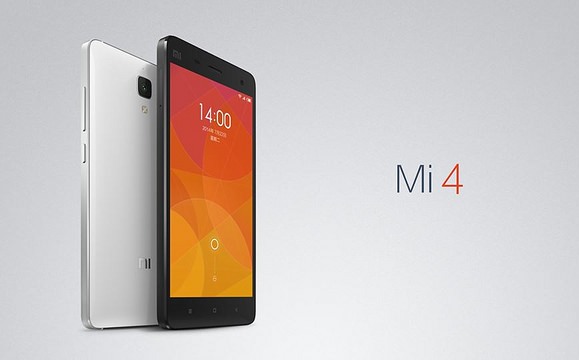 In contrast, Samsung and other Android device makers have been manufacturing plastic phones, which probably explains in part why the South Korean phone giant has admitted recently that it lost some of its potential stream of revenue to Xiaomi.
The Mi 4 smartphone is built with a 5-inch screen with 1080 pixels and boasts a 2.5GHz Qualcomm Snapdragon 801 quad-core chipset. The Mi 4 resolution is noticeably greater than the resolution of iPhone families. Xiaomi also flaunts 3GB of RAM and 16GB of internal memory and is powered by a 3080 mAh battery. It sports a 13-megapixel main shooter and enhanced 8 MP front camera. The 3 gigabytes of RAM space is particularly enticing as it is double the capacity of Samsung's Galaxy smartphones.
The smartphone will be sold for nearly $322 for the 16GB model and $403 for the 64GB version, while Xiaomi plans to roll out the 3G models on July 29 and the next month. In September, the company is set to release the 4G version, which by then supports only the three Chinese carriers' TD LTE standard. As of now, there are no plans to ship the phones outside China, though it promised to unveil the international protocol for the FD LTE by the end of 2014.
The wristband will enable users to unlock the phone via Bluetooth without the hassle of entering a password. IT also monitors activities and sleep. There are also reports that the Chinese company saw a sold out Mi 4 in India minutes after its release, though there are no figures to support that claim.
Another factor that catches the attention of customers is the constant weekly updates to the software of the phone, and most of the updates are based off the demands and requirements of customers. These users even get notifications thanking them for making their suggestions that have been integrated into the updates.
The smartphone will go on sale in Singapore, the Philippines, Taiwan, Malaysia, Thailand, Indonesia, Turkey, Russia and Mexico.
Disclosure: As an Amazon Associate, I earn from qualifying purchases. The commission help keep the rest of my content free, so thank you!