The pace of innovation in the automotive industry has been truly significant over the past five years, with more cars than ever being sold.
According to Statista global car sales were expected to top 81 million in 2018, compared with just under 55 million in 2014. This rapid growth rate goes hand-in-hand with creativity, competition and technological advancement.
Wider trends in the automotive sector – increases in connectivity, driverless cars, electric vehicles, driver assistance tech, infotainment systems – are specifically affecting the in-car audio industry.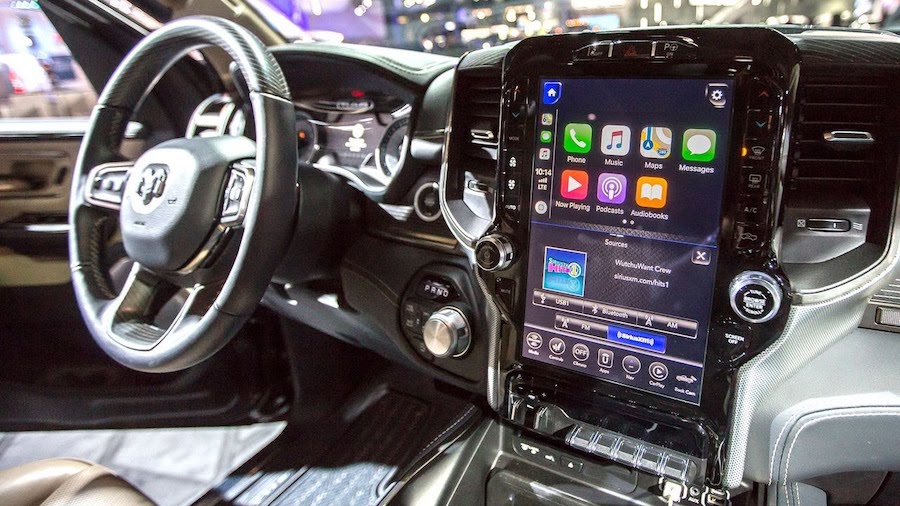 The rapid advancements being made are already filtering into the private vehicle sale market. This can be seen in the form of in-built tech in 2017 models already available on the resale market and in the awesome tech making its way into the after-sale sector.
According to businesswire.com, the global automotive audio speakers market is expected to produce a compound annual growth rate of 3.61% per year to the period ending 2021.
This is already a multi-million dollar international industry and there is fierce but healthy competition between audio giants such as Alpine, Blaupunkt, Bose, HARMAN, JVC KENWOOD, Panasonic, Pioneer and SONY.
This competition drives innovation in road noise cancellation systems, speaker positioning and power, speakerless car audio technology, portable audio tech and voice-controlled AI infotainment systems.
In electric cars the acoustics inside the vehicle vary significantly from traditional automobiles. They are built with lighter materials and with thinner chassis, whilst electric engines are much quieter than typical petrol or diesel motors.
This means that audio inside the vehicle is offset by a completely different set of background sounds than would be met by the sweet music playing on a stereo in a classic old Porsche, or even a 2015 petrol-fuelled Audi A3.
In a quieter electric car, noise from outside the vehicle such as traffic, wind and rain becomes more invasive. This is where technology such as Harman's active HALOsonic Road Noise Cancellation system will increasingly come into play.
In driverless cars – yes, they really are coming – passenger seating arrangements can differ altogether from the typical two front seat, three back seat set-up. The car may become more like a moving living room, similar to the back of a limousine but without a human chauffeur up front.
Entertainment could be at the heart of the vehicle. This has a huge impact on speaker positioning. Headphone sockets, screens or docks for mobiles and tablets for each seat, like you would currently find on planes and trains, will become commonplace. A dashboard mounted stereo with speakers in the doors of the vehicle may soon become history.
This might sound far-fetched, yet speakerless car audio technology is already here. Continental's Ac2ated Sound system replaces 'conventional loudspeakers with actuators that create sound by vibrating certain surfaces in the vehicle'. The company claims that the technology can be integrated into any future car model, regardless of size or spec.
Speaker positioning and power has also advanced at a pace in recent times. Mazda cars carrying a Bose premium nine-speaker audio system, including four headrest-mounted speakers have been on the market for over two years. Here the driver or passengers can choose between an 'in front' or fully immersive sound. 'After-sales' audio technology has boomed over the last decade. It's never been easier to upgrade an old car stereo with a cutting-edge mobile connected infotainment system equipped with Bluetooth, Google's Android Auto and Apple CarPlay. Throw voice-controlled AI into the mix in a new or second-hand vehicle and things really do start moving faster.
Disclosure: As an Amazon Associate, I earn from qualifying purchases. The commission help keep the rest of my content free, so thank you!