Coming out with a new strategy to push Windows Phone-based mobile devices into the nooks of the market that have remained untapped, Microsoft intends to bank the future of its handset offerings on motion-sensing technologies such as Kinect in order to attract more users, and hopefully convert the Android and iOS fanatics.
According to rumors, Microsoft is planning to launch a device dubbed McLaren later in 2014 with the support of major carriers in the United States. The handset is said to allow users to open apps and games without touching the screen, but by just hovering the fingers over the display to initiate the interactions. Reports have it that Nokia first developed the technology, known then as 3D Touch.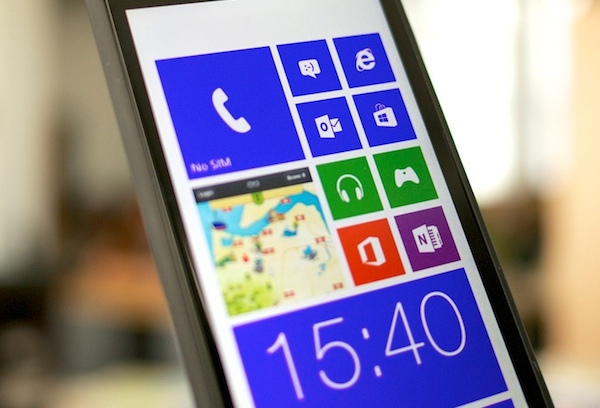 It appears to have similarities with Amazon's planned 3D smartphone that is set for launch very soon, as the new Windows Phone device will be crammed with a handful of sensors that will be responsible for the touch-less user interaction. Microsoft is said to be planning to make that system exclusive only to its Windows Phone handsets, just as Apple does to its software products, and other users outside of the Windows Phone ecosystem, such as those using Android gadgets, would not be able to lay their hands on the device immediately after the launch date.
Nonetheless, developers can still build apps that will enhance 3D Touch, and there is an expectation of that users will be able to answer calls directly by thrusting the phone toward their ear and activate the loud speakers when the phone is to be put down and hang up when placed inside the pocket. There will also be the functionality for the device to go mute when held against any coverings.
Switch in display orientation when changing your position won't be a trouble anymore. The system will learn the way you grip the device, and enable it to fix on an orientation even if you lie down or bend a little, which would otherwise change a phone's orientation. The sides of the phone will also be made interactive, allowing users to zoom in or out the camera, for example, by just running your fingers along the those areas. Soft keys for menu or power are expected to be eliminated from the phone, so that gripping the device won't have to be limited by the anxiety of unintentionally pressing on those keys, which is bothersome always.
So we have Microsoft and Amazon all venturing into the 3D smartphone sector, a still untested area that calls for caution for businesses, lest the downfall will be steep with just a minor slip of actions. But Microsoft has high hopes it will capture the market.
Disclosure: We might earn commission from qualifying purchases. The commission help keep the rest of my content free, so thank you!