Surprisingly, players have seen Escape from Tarkov video game at the top on Twitch – the streaming platform, since the dawn of the year 2019. With lots of quality streamers are looking to play the game and loot drops, there's mainly a high demand for the game. In facts, lots of streamers have dropped their Battle Royale titles of choice to play Escape from Tarkov. If we say that Escape from Tarkov is nowadays in trending won't wrong and players are preferred to play EFT instead of battle royale genre, because of its unique nature and impressive functionality.
Introduction of Escape from Tarkov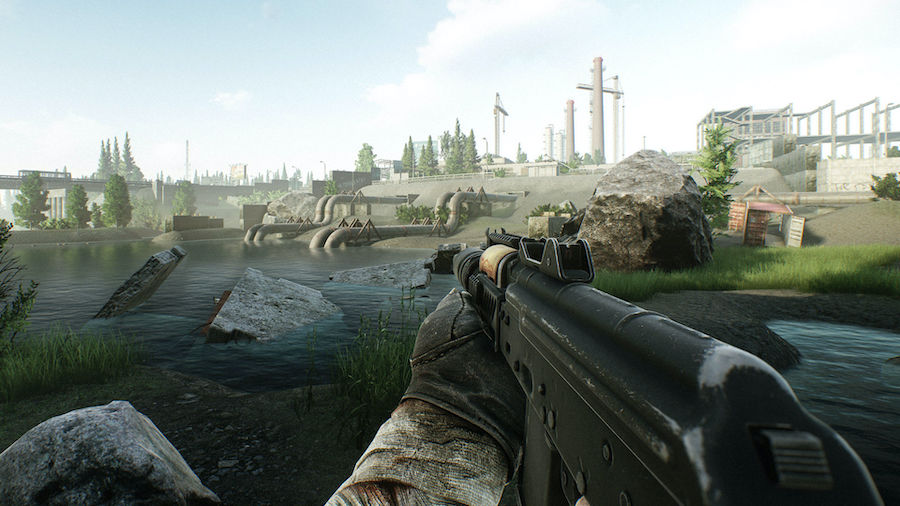 A perfect blend of Survival and MMOFPS genres, offering you quality gameplay with RPG and Simulation. For now, the game is only available for Microsoft Windows, and but maybe released on gaming consoles like PlayStation and Xbox later on. The game isn't officially released yet; it is running on its beta version since 2017. The introduction of three modes, such as Multiplayer, Arena Mode, and Freeroam Mode.
The Growth of Escape from Tarkov
It is an online Massively Multiplayer Online First-person Shooter video game that takes place in the dark environment, a gloomy city of Tarkov. The ultimate objective is to loot the massive world, complete a series of challenging quests and take down other players from around the globe. The game features more intricate details in Escape from Tarkov, but that's a tiny version. The game has been there for some time, releasing in open beta version early three years ago and the game has obtained some traction with quality streamers revealing it out but nothing massive.
The dominance of Escape from Tarkov over Steam
The Windows version is an ultra-hardcore, offering military-themed First-person Shooter gameplay. It introduces utterly brutal gameplay and a new in-game economy system to match. Players have been following the EFT since its beta version released first in 2016. The game pits two teams against each other in a remote Russian Village. You might know that the beta version has been closed for a while, but returned to it for the first time to find a satisfying experience.
What's make the game so exciting to play?
Now, the game is considering to dominate the Steam within oncoming years with the exciting gameplay. The main question is roaming in the mind of newcomers is that what makes the game so compelling, while all matches are session-based with small two teams are pitted against each other in the world full of AI-controlled enemies. You will leave all of your collected loot upon dying, and new players can quickly grab them to have fun. Using the micro-transaction model, you can buy Escape from Tarkov Roubles using the real-world money to purchase Escape from Tarkov Item cases or other valuable items.
How is EFT better than PUBG and Apex Legends?
We're aren't saying that EFT is better than PUBG and Apex Legends, but somehow developers became successful in introducing better tools, equipment, scavenging, and crafting system than the said games. Escape from Tarkov is also ruling over the world and maybe within a few years, after its release, the game take over the world.
Disclosure: We might earn commission from qualifying purchases. The commission help keep the rest of my content free, so thank you!