California Governor Jerry Brown has officially inked a legislation requiring smartphone makers to install the so-called "kill switch" feature on devices sold in the state, a measure many analysts view could keep phone thefts in the area at a minimum.
Samsung Galaxy, iPhone and Windows Phone handsets sold in California after July of next year will need to have the anti-theft feature embedded into their systems to deter would-be thieves from selling stolen devices in the black market.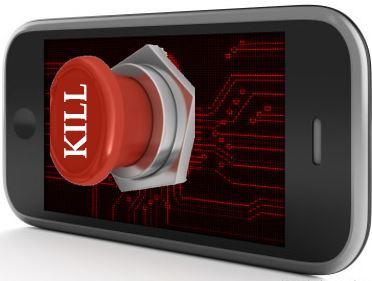 The kill switch works to allow smartphone owners who lose their mobile device to thieves to deactivate the handset remotely, rendering the device useless. Consequently, authorities believe this would reduce the cases of smartphone thefts in the state because it will disincentivize those who would plan to steal smartphones to be resold since the only key to unlock the phone would then be the owner-held password or PIN.
It would also protect existing data on a device, which in some cases are wiped out after the smartphone is stolen.
Although some critics argue that the kill switch remains vulnerable to hackers, thus posing more danger than safety to users, some cases already prove that the anti-theft feature has had some good effects. For example, after Apple launched kill switch for its iPhone family of products in September last year, police found a decrease in theft of the device in several areas in the United States.
As a matter of fact, there has been a huge drop in the cases of phone theft in some states from the period when kill switch was still a dream and after it has been implanted on some iPhone products, police have noted.
Unlike other policies that provide leniency to the manner in which the kill switch is activated – whether as a default or optional – California is prescribing a default kill switch on all smartphones sold in the state. Those that may be found guilty of violating this rule will have to face consequences such as a $2,500 penalty for every sold smartphone. This way, retailers will really see to it that what they are selling have kill switch installed, lest they pay more than the amount in which they sold the device.
Google, Microsoft and AT&T are also supporting kill switch, though other wireless carriers are against the technology for many reasons, one being that the kill switch would also kill the business of mobile phone insurance companies.
The Mountain View giant in particular is said to be releasing a fresh Android version with a default kill switch.
Disclosure: We might earn commission from qualifying purchases. The commission help keep the rest of my content free, so thank you!