The new iPhone 6S and 6S Plus are now available all over the world. If you are visiting the US and want to buy an iPhone here, you can save some money because the pricing of Apple Store US is lower than any other country.
The entry-level model (iPhone 6S 16GB) has the price tag of $649 plus tax. So if you buy one in New York, you will have to pay just over $700. However, many people don't know how to buy a factory unlocked contract-free version so that they can use on another carrier or in other countries. This post will help you clarify the concern, here are some ways to buy your unlocked iPhone 6S and 6S Plus.
Order Online
This is the easiest and fastest way to buy an unlocked iPhone. Just go to iPhone page on Apple website to order one by choosing a model, color and storage.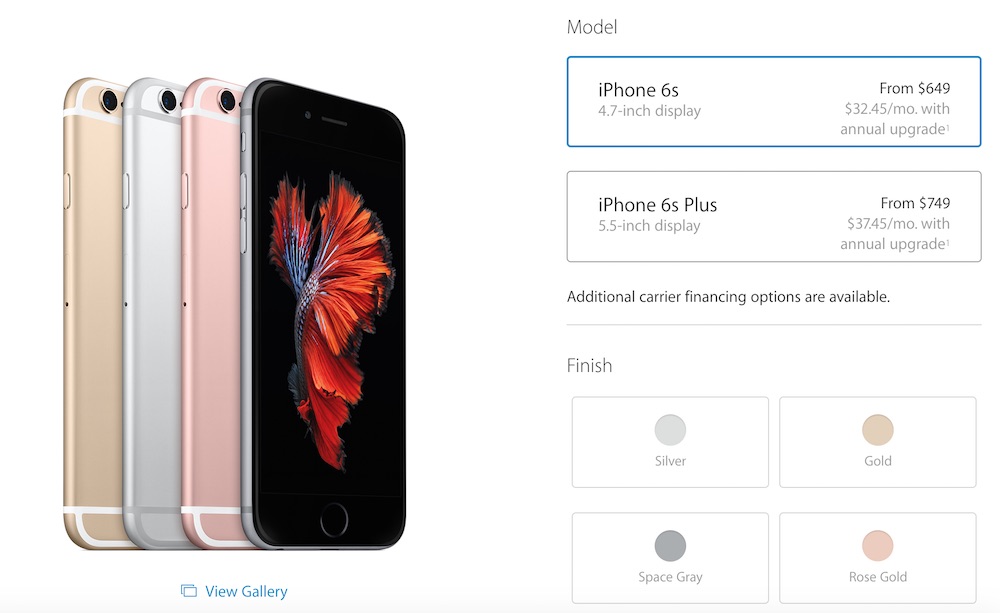 Buy unlocked iPhone 6S Plus on Amazon
If you are a foreign visitor, you won't be able to get an AT&T, Sprint or Verizon phone because it requires credit check via Social Security number. Therefore, you can choose the T-Mobile version, then choose Pay in Full under Purchase Options. You can also pay full price to get the sim-free version (iPhone 6S A1633 or iPhone 6S Plus A1634). In case you have a Social Security number, you can also purchase the Verizon phone which is also unlocked out of the box (even when it comes with an installment plan). You will receive the iPhone 6S A1688 or iPhone 6S Plus A1687.
Read also: Differences between iPhone 6S A1633, A1634, A1688, A1687, A1699 and A1700
Walk into an Apple Retail Store
If you can't wait for your online order to arrive, you can make a reservation on Apple website and pick up your iPhone at a nearby store. You might have more options at the store.
1. iPhone Upgrade Program
Instead of going to Apple.com and order an iPhone as usual, you need to visit the Apple's iPhone Upgrade Program page and click on Reserve an iPhone to buy in store.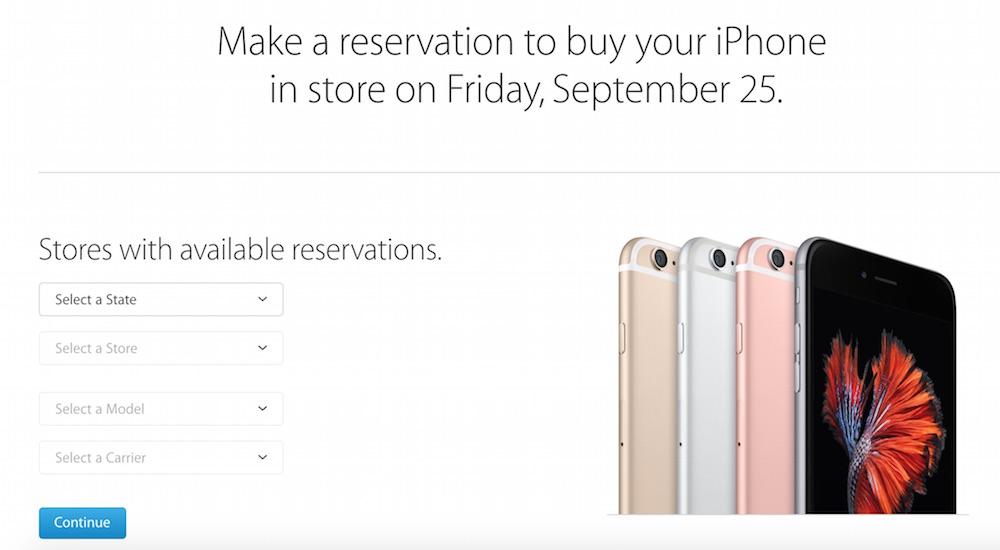 Choose the store, model and carrier and then just go to Apple Store at the scheduled time to pick up your unlocked phone. A credit check and US credit card are required to take part in the program.
2. Buy Device only
You can walk into an Apple Store and ask for a sim-free iPhone or an iPhone 6S device only on AT&T, T-Mobile or Verizon. All those models are unlocked and you are not tied to any contract, so you will be able to use it on any carrier in the U.S. as well as internationally.
If you know any other way to buy an unlocked iPhone in the US, let us know in a comment below.
Disclosure: We might earn commission from qualifying purchases. The commission help keep the rest of my content free, so thank you!