When choosing a burglar alarm to install, we all want the alarm system that offers the most protection. But as smart technology continues to develop, some of the most high-tech burglar alarms are coming with uncomfortable tradeoffs.
Nest, the smart security firm owned by Google, is launching smart burglar alarms that can identify intruders visually. While this may seem like a step forward for security, there are some darker implications.
It's been reported that Google may be listening to our conversations. With eyes and ears on a home or business's doorstep, the Nest burglar alarm will be able to record even more of our behaviour, posing a serious threat to our privacy.
Smart burglar alarms could infringe privacy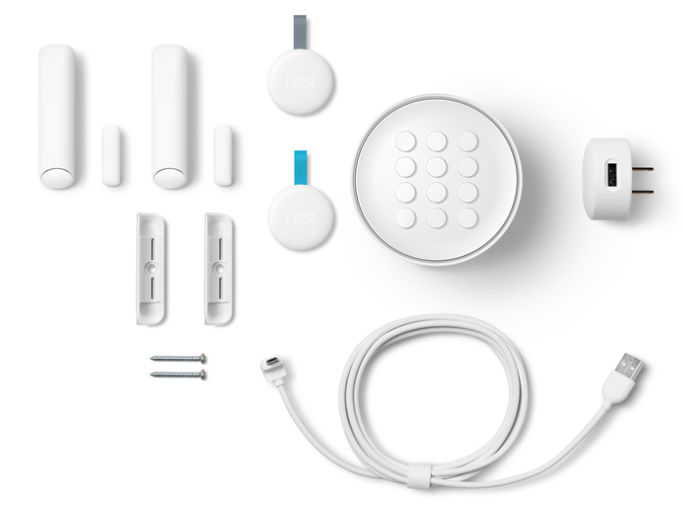 Nest claims only to collect necessary data, and assure users that their data will not be sold on. Nest insists, "We're not in the business of selling data. And we don't want to be. Google does not sell Nest data either."
On the surface, this sounds reassuring. But with Google, it's entirely possible that something might be going on behind the scenes. After all, Google and other tech firms didn't disclose their relationships with the NSA before Edward Snowden forcibly revealed them.
Though all involved deny this, there is still the potential for Nest cameras to function in a similar way to digital lead generation tools. Google could check, for example, how much time Nest customers spend indoors and sell this data to advertisers.
From a government standpoint, there's the possibility for Nest's facial recognition to scan a database of suspected criminals, potentially incriminating users who let these individuals into their homes, for whatever reason. Similar software has already been trialled in UK retail stores.
All of these issues are worrying to those who value their privacy, but there are even bigger problems with smart security systems—problems that could leave homeowners exposed to burglars.
Smart burglar alarms could harm our safety
The installation of modern wireless burglar alarms is usually left to the homeowner. According to industry experts Banham, this is a problem. "Each element [of a wireless burglar alarm system] has to be installed with the utmost care and attention or the entire system could be ineffective," they say. "No matter how handy and confident you feel with DIY solutions, it's not worth risking your security if you are not a security professional."
If installed incorrectly, these burglar alarms will leave your home vulnerable. But some of them, even if properly installed, could still be dangerous. This is because many home WiFi networks encompass other 'smart' devices which themselves are insecure. For example, a WiFi thermostat has no need in itself to be password protected. But if it isn't, a hacker can gain access to it and subsequently infiltrate any of the other devices on the network, including the burglar alarm.
This exact situation has been written about, with the focus on a thermostat made by none other than Google's Nest. But Nest is by no means alone here. Any low-security smart device in your home, such as a TV or fridge, presents an easy access point for hackers looking to interfere with your security.
Privacy concerns crop up here once again. Everything security providers could be handing to advertisers or the NSA could equally go straight into the hands of hackers. Whether they use their access to spy on users or to find opportune moments to break in, these dangerous security flaws can create vulnerability.
Smart burglar alarms have time to improve
Despite these potential pitfalls, security systems that are 'smart' could still point the way forward. Perhaps if they ran on their own highly secured networks and stored data on local servers some of these issues would be alleviated. But for now, low-tech security systems are still the only measures you can truly trust.
Disclosure: We might earn commission from qualifying purchases. The commission help keep the rest of my content free, so thank you!