Everyone's been talking about the recent new photos of the budget Apple iPhone since it appeared first on the internet. A few new images have been leaked in the previous week that roused the curiosity once again along with a video. The photos look in line with the leaked colored shells from last week.
According to the images, it is a cost low plastic iPhone, made from plastic which can be felt by touch as well. The iPhone is a svelte-looking handset and has a 4'' display, like the iPhone 5, which is apparently made of polycarbonate but if you look closer, the front glass of the budget iPhone sticks out a little.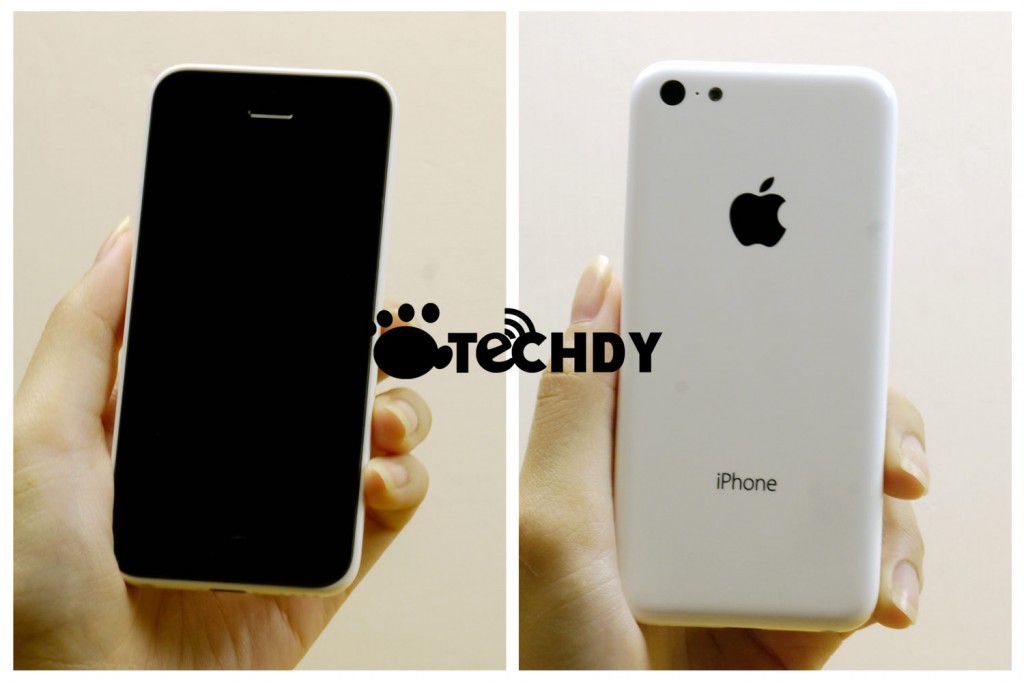 And the main differences are most obvious on the rear. Inside the rear shell, there are pre-aligned screw holes, and we can also see the holes for camera, LED flash and microphone.
Other than this, it has a 1.7GHz quad-core Snapdragon 600 processor, 16GB of internal storage, and Android 4.2.1. The shape of the budget iPhone is similar to that of Apple's original iPod.
Although it is made up of plastic, people are amused how well the budget iPhone has been put together and the plastic does not seem cheap at all. We were able to fit the display assembly into the new budget iPhone's rear shell. The display assembly just seemed to fit perfectly inside of the rear shell.
Down to the bottom of the iPhone there is a small hole for a microphone. This hole is next to the headphone port. There are two screw holes alongside the centered Lightning port and four holes for the speaker.
The company claiming to have the iPhone, peripherals maker Techdy, is actually selling it. Or rather, it's selling an Android knock-off with the same case design called the Basic Bear. The photos came out of courtesy of a well known Chinese manufacturer of knock off devices called Techdy.
We are getting closer and closer with the new iPhone images and this might be time when Apple will finally announce the budget iPhone. We will keep you updated as soon as we hear something about it from the Apple or from any other source.
image and video credit: techdy
Disclosure: As an Amazon Associate, I earn from qualifying purchases. The commission help keep the rest of my content free, so thank you!