A digital photo frame has been among the best-selling Christmas gifts in recent years. Most frames on the market were expensive as they cost at least $100. The BSIMB 10.1-inch frame is the most affordable frame I've ever used; At the time of writing this review, it had a listing price of $99 but it dropped to $80 occasionally. I didn't look at the price tag until finishing the review and I was surprised.
Disclosure: We received the product in exchange for the review. We spent time testing it to make sure the review is honest and unbiased.
Unboxing & Setup Video
Features & Performance
The BSIMB comes in a gift-ready box, so if you plan to gift it to your friend or family, you won't need to use any other box or wrapping paper. Out of the box, you will just need to plug the frame to a power outlet and it is ready to use. You can mount it on the wall, place it on your desk, and moreover, it works in both landscape and portrait orientation. There is a flexible stand that you can attach to the back and place the frame on any surface.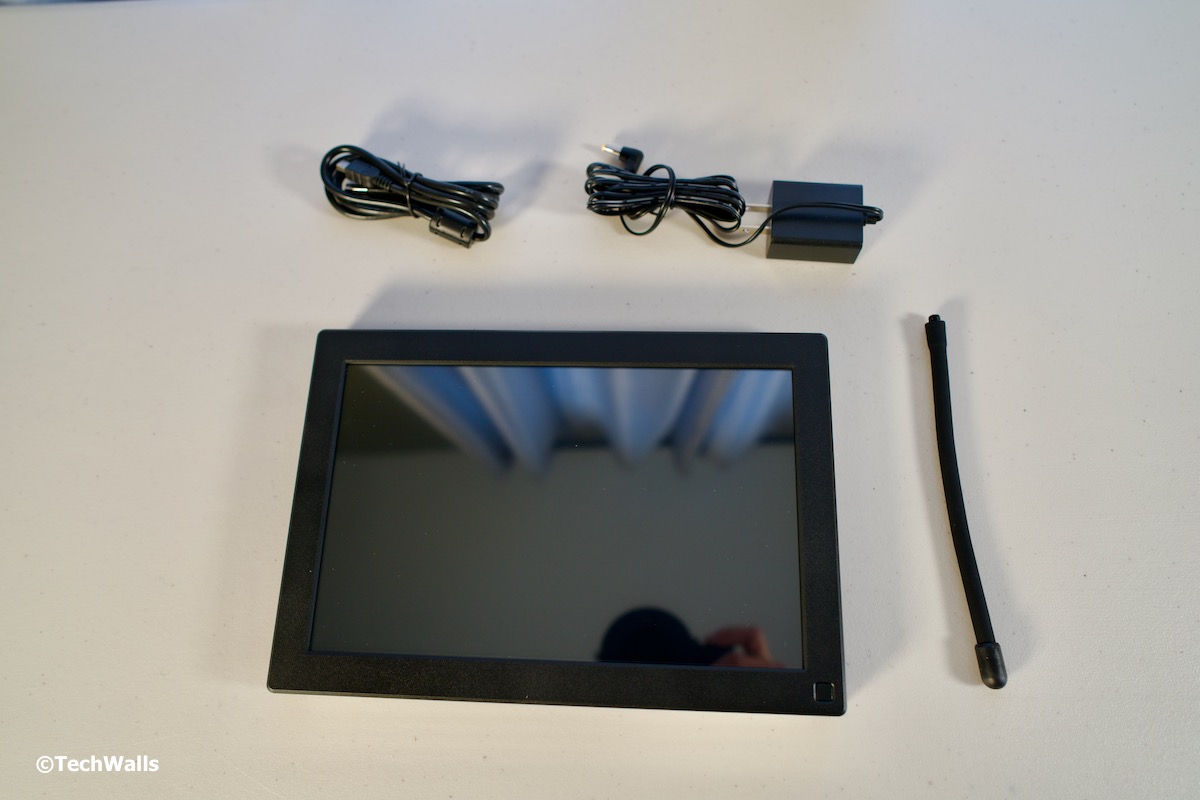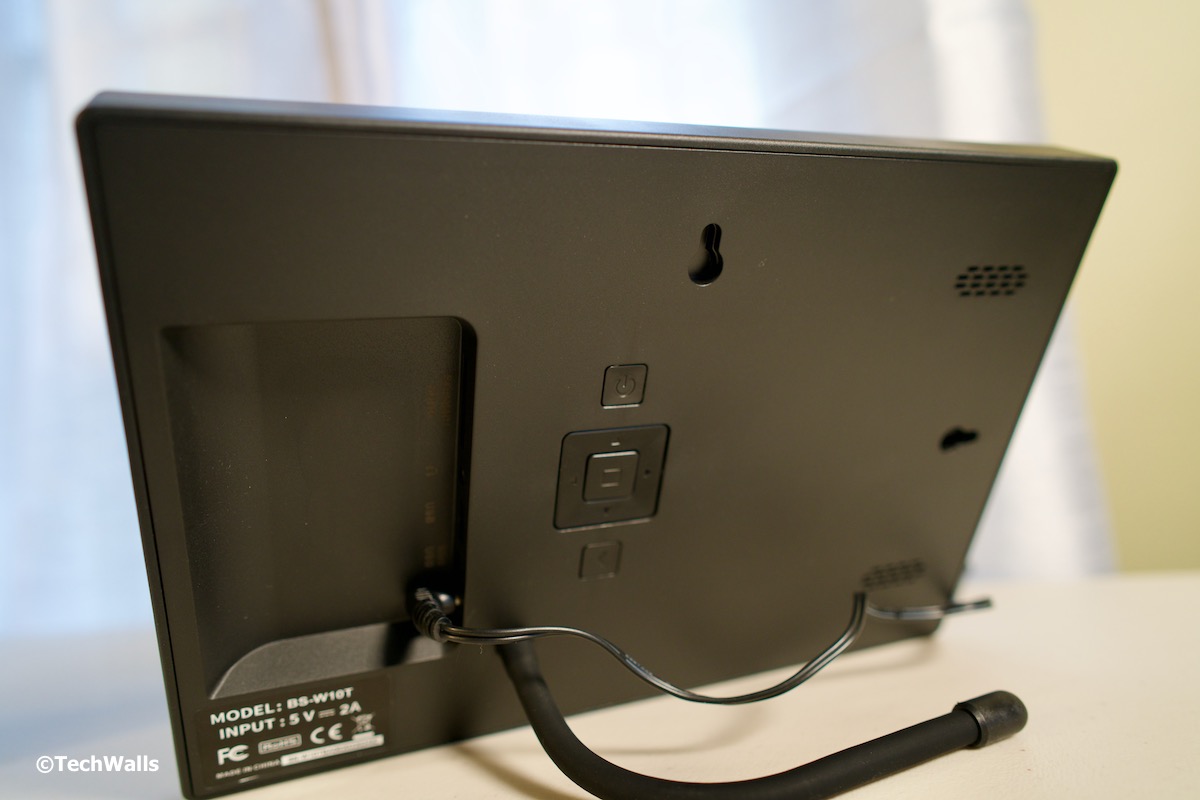 There are control buttons on the back but I never had to touch them because the frame features a touch screen which is much more intuitive to use. This is ideal for elderlies who are not tech-savvy. The whole setup process is also quite fast and straightforward; I just installed the app on my phone and follow on-screen instructions.
The BSIMB has a built-in 32GB internal storage that can store up to 80,000 images, you can also extend the storage with a USB flash drive or a micro-SD card.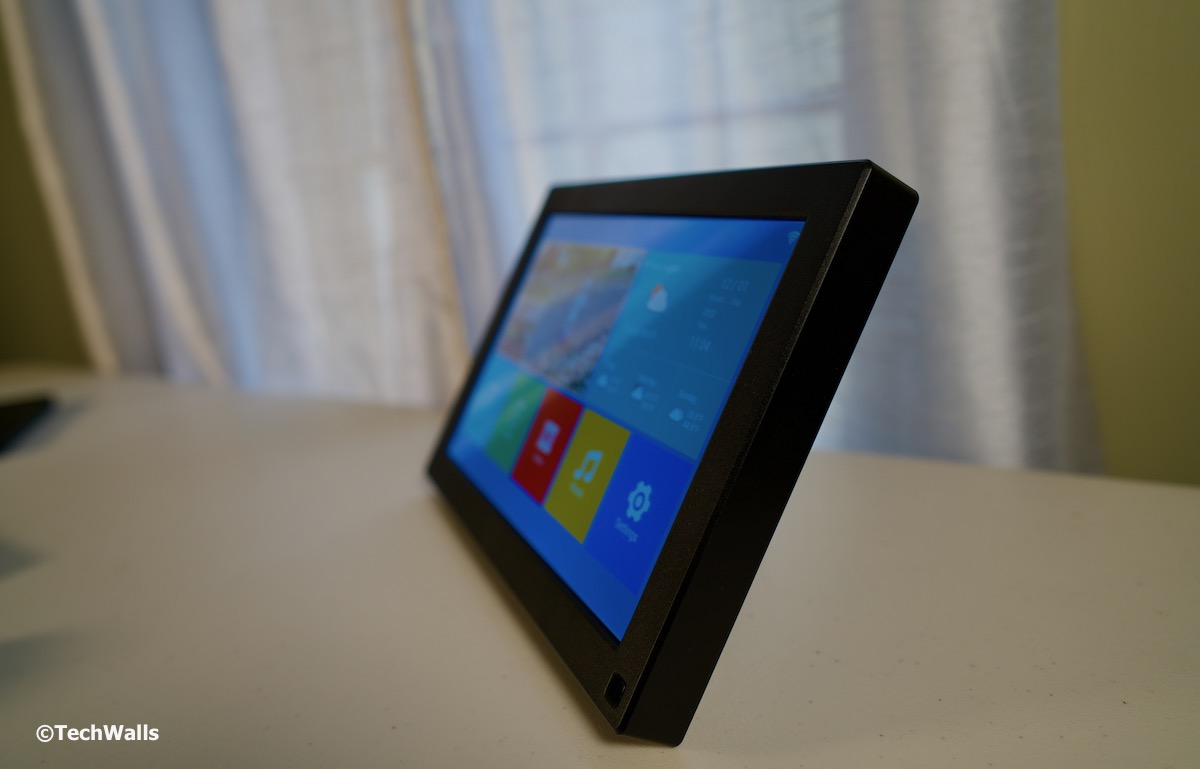 The frame itself is very well built and I like its minimalist design. The bezels are even thinner than a traditional frame. There is just a motion sensor on the lower right corner; This is useful to save energy as it automatically turn off the screen when there is no one around watching photos.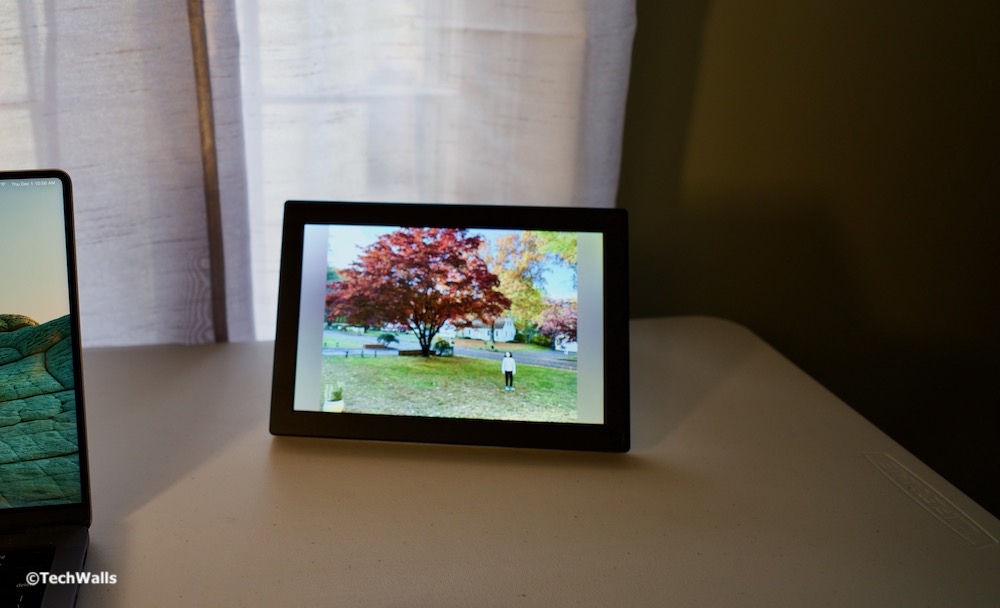 The easiest way to transfer photos and videos to the frame is using the app on my iPhone. I can select my favorite photos and transfer them quickly to the frame in a few taps. Another way is using email; Each frame is assigned an email address and you can send photos remotely to this frame via email. This feature is convenient but I don't use it much because it is slower and I often have trouble sending large files via email. After receiving photos, you can arrange them into folders for easier management.
In terms for image quality, I'm quite satisfied with the sharpness, depth and vibrancy. It is equivalent to more expensive photo frames that I've tested. Another great advantage is that I can play videos with sound smoothly without any conversion. I transfer 4K videos directly from my iPhone and the BSIMB handles them effortlessly.
Overall, the BSIMB is a great addition to the company's lineup of digital photo frames. It is a nice mid-size frame with minimalist design that blends nicely with any room, a bright clear screen, and an easy transferring process so that anyone can enjoy viewing their precious memories.
Disclosure: We might earn commission from qualifying purchases. The commission help keep the rest of my content free, so thank you!