I've used all types of electric massagers on my body but none of them offered head massaging. Previously, I sometimes had to visit spas or therapists for this special treatment and that was so expensive that I only do it once or twice per year. When testing the Breo iDream 5S, I didn't expect it could totally replace therapy visits; I'd be satisfied if it could perform 60% as well as a real person.
Disclosure: We received the product in exchange for the review. We spent time testing it to make sure the review is honest and unbiased.
Unboxing & Testing
Features & Performance
3-In-1 Massage: Powerful nodes relieve pressure in the scalp, neck and ocular areas
150+ Kneading Points: Effectively target every single pressure point over your eyes, upper neck, and scalp areas
Intelligent Air Pressure Technique, Warm Compression, Point Massage
Fully Customizable Massage: Create a custom session for your own needs with Breo app
The Breo iDream 5S is ready to use out of the box. Probably, you will just need to fully recharge the battery before first use. The micro-USB charging port is hidden on the back; I'd appreciate if they could use a USB-C port instead for such a premium product.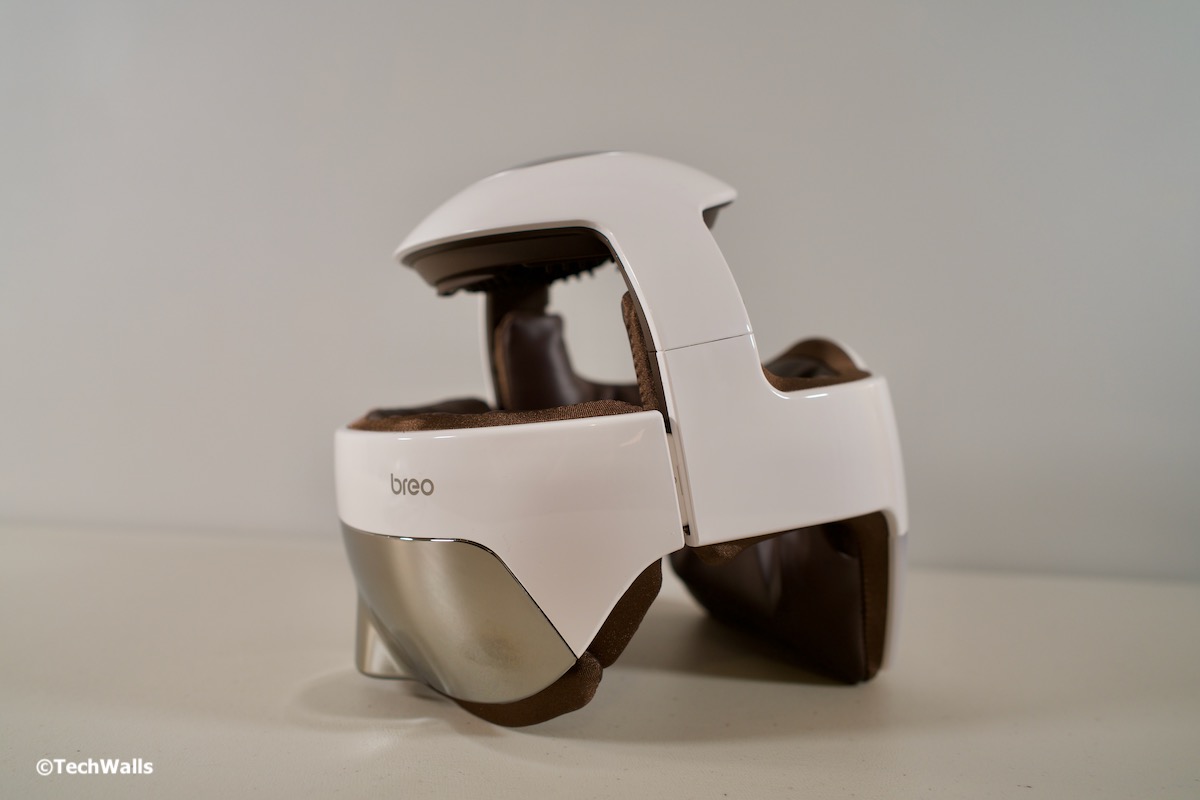 To start using the product, make sure to remove any hair accessories, press on the round button on the back to expand the head circumference, put on the headset, turn the back knob clockwise to tighten it, long press on the power button on the front, lay back and enjoy your massaging session. The iDream 5S has 2 operating modes – Medium and Hard, and you can switch between them by pressing the power button. Both of the modes last 15 minutes but the medium mode has lower air pressure and no scalp massage. You can also turn on the scalp massage by pressing the big button on top.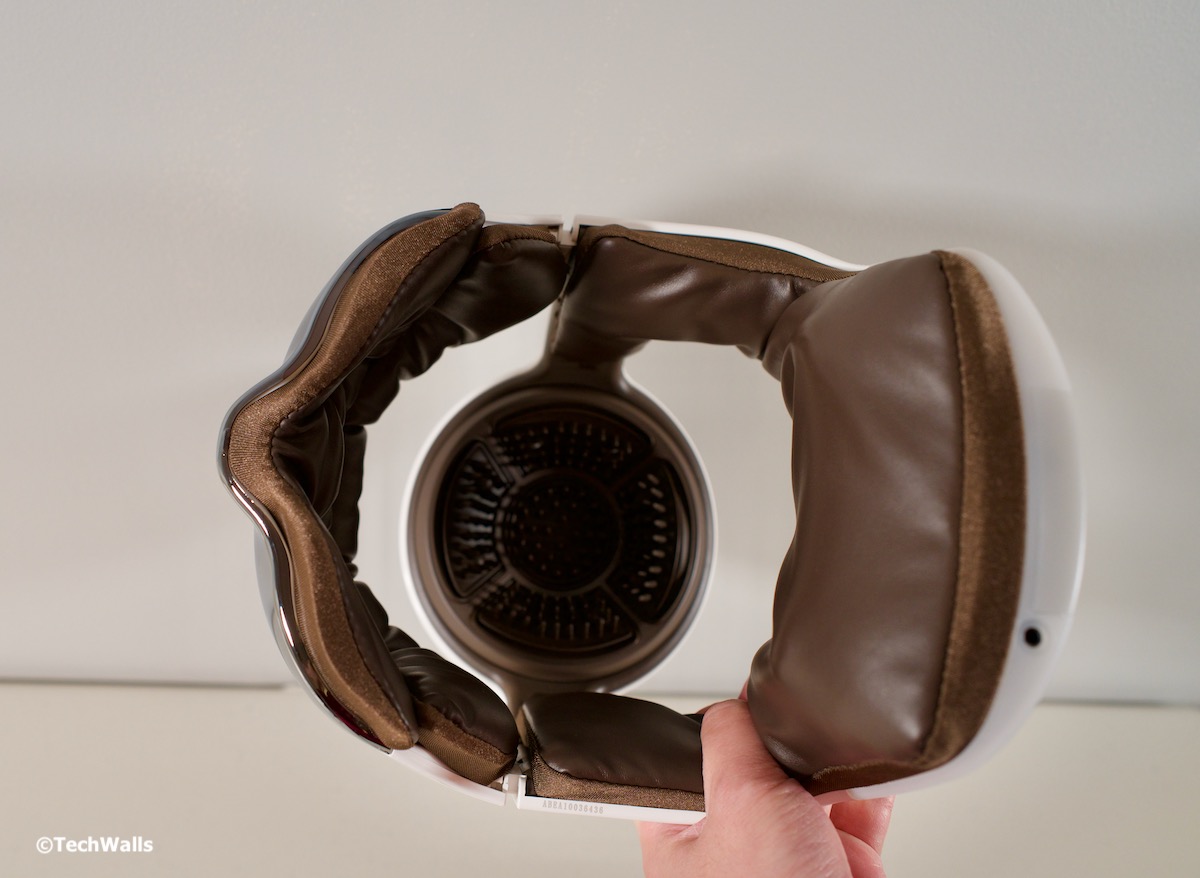 In case you want to customize pressure, heat, kneading patterns and massaging duration, you will need to install the Breo app. You can also turn on/off the music or play your favorite Spotify playlist during the session.
The build quality of the product is really impressive and I really like its futuristic design with white plastic exterior and durable protein leather. It looks like a VR headset but actually offers much more health benefits.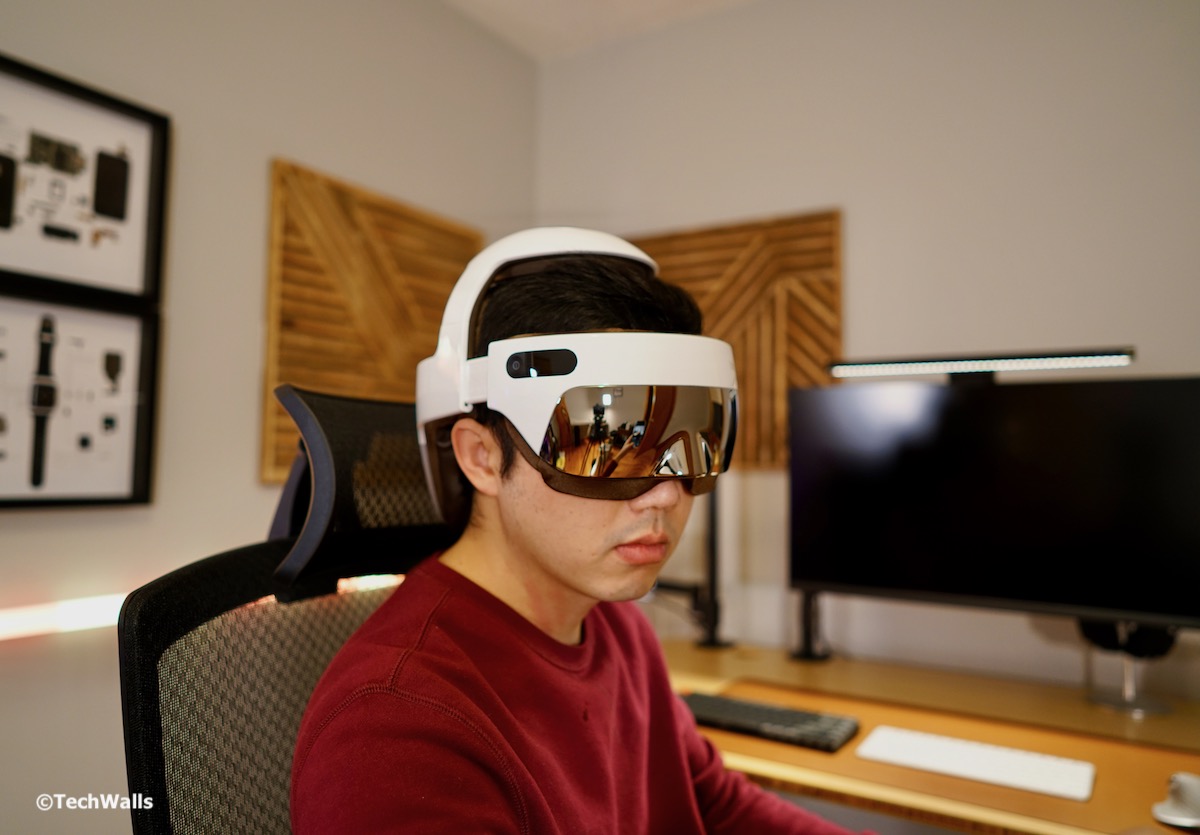 When wearing the iDream 5S, you still can see through the front visor; You can even remove the visor but I recommend you to keep it on because it provides great massaging around your eyes. The head massager performs exactly like I expected and I had no complaint during the test. The two nodes on the back provides decent pressure on my upper neck, and I can feel other nodes press on my temples, as well as multiple nodes on top massaging my scalp. I'd prefer more intensive pressure on the scalp area because it could improve blood circulation and relieve some forms of headaches and migraines.
Overall, my experience with the Breo iDream 5S is quite good and I will keep using it. I often feel more relaxed and energetic after each massaging session. It is a little expensive at the full price of $399 but if you can grab it on sale, it is totally worth checking out, especially if you're dealing with stress or headache every day.
Disclosure: We might earn commission from qualifying purchases. The commission help keep the rest of my content free, so thank you!